Tropicana Introduces New Carton Design
Tropicana Introduces New Carton Design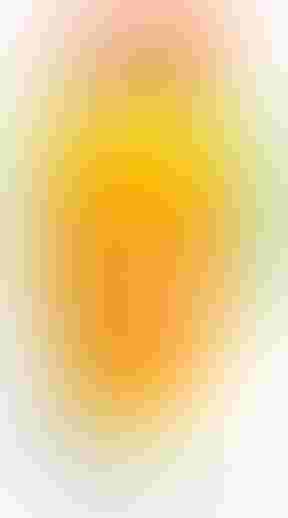 Tropicana Products is launching redesigned packaging for their Pure Premium Orange Juice brand, as part of an integrated marketing and advertising campaign. The effort intended to reinforce the brand and product attributes, rejuvenate the category, and help consumers re-discover the health benefits they get from drinking orange juice.
For the first time, Tropicana Pure Premium Orange Juice will be branded 100% Orange, which will be featured as a bold, new graphic on all packaging to remind shoppers and consumers alike that Tropicana Pure Premium is squeezed from fresh oranges and has no added sugar or preservatives.
In addition to the new branding, a proprietary cap that's designed to look like an orange, will be another visual signal of the brand's natural, health benefits.
"It's time to remind consumers that Tropicana Pure Premium is pure, natural and squeezed from fresh oranges," said Peter Arnell, the architect of Tropicana's multi-faceted marketing and advertising campaign. "In order to reinforce this message, we focused on the health benefits of the juice but showed it in a more emotional way than ever before in this category. We want to remind consumers how it should feel to drink this juice every morning."
To complement the new branding and packaging, the bold advertising campaign, entitled "Squeeze -- It's a Natural," seeks to establish an emotional connection between consumers and orange juice by reminding them of the positive ritual associated with starting each morning with Tropicana Pure Premium Orange Juice.

Reinforcing the "squeeze" concept, the brand's new packaging features proprietary technology to create a new orange cap, shaped like a half-orange, that reminds consumers -- as they "squeeze and twist" to open and serve -- of the goodness Tropicana squeezes from fresh oranges into each and every carton. 

The new packaging design is sleek and simple, focusing on the quality of the contents and the health benefits of orange juice. The main image is a glass filled with orange juice - emblematic of the 8 oz. nutrition package Tropicana provides - communicating the nutritional value, trust and taste people expect from the Tropicana brand in a very contemporary and arresting design scheme.
Source: Tropicana Products, Inc.
Click Here Now to Get FREE Newsletters from Packaging Digest

.
Sign up for the Packaging Digest News & Insights newsletter.
You May Also Like
---