Walgreens launches Nice! store brand chainwide
Walgreens launches Nice! store brand chainwide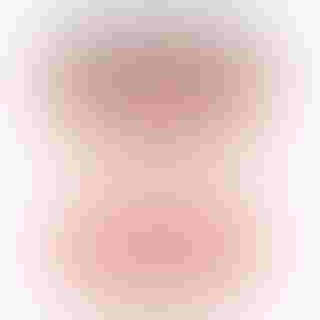 Nice
Walgreens officially unveiled its new store brand Nice! in stores across the country."We are confident that our more refined approach will provide a new level of simplicity and choice, which is the ultimate value objective for our core customer."

.The new brand will include more than 400 high quality grocery and household products at prices up to 30 percent below other national brands. Walgreens plans to have most Nice! product on its shelves by early 2012, including many that go beyond what might be expected from a drugstore brand, such as soups, sauces and bakery items. The company will continue adding products to the Nice! brand throughout the next few years.
Nice! features a bold, clean design aimed at being easily recognizable and simplifying the shopping experience. Current store brands including Café W, Deerfield Farms, W and others will be phased out and transitioned to Nice!TM. The change is Walgreens latest move in its strategy to build its private brand business, including consolidation of many of the brands in its existing portfolio.
"Store brands have always been a core part of our business. With more shoppers seeking value in this economy, we've been able to attract new customers across every income level to our brands and maintain their loyalty with a focus on quality and assortment," said Joe Magnacca, Walgreens president of daily living products and solutions. "Now with the launch of Nice!TM, we are streamlining our offering to make it even easier for customers to identify high quality everyday essentials at a great value."
Walgreens has seen positive consumer response to the more than 20 products already on shelves in many stores, including dry grocery items such as tea, dried fruit, rice and macaroni and cheese.
Consolidating existing store labels into one recognizable brand will allow Walgreens to focus its investments in Nice!TM through product development, marketing and merchandising. An integrated marketing campaign will build on the brand's message around quality and savings compared with other national brands, as well as the wide variety of everyday essentials under the label accessible from neighborhood Walgreens stores.
In addition to store signage already under way, the drugstore chain will launch a broad national marketing campaign planned for next year, to drive awareness and generate trial. Employees are also being engaged to become brand ambassadors for Nice!.
"With the consolidation of brands, and the additional products we will roll out under Nice!, we expect it will become a leading brand," said Moe Alkemade, Walgreens divisional vice president and general merchandise manager of private brands. "Our store brands are no longer just the value option, they are the smart option."
According to A.C. Nielsen data, total private brand sales in the U.S. have increased from $64.9 billion in 2005 to $88.5 billion in 2010. The fastest growing store brand consumer segment is households with incomes more than $100,000, according to Nielsen.
Nielsen consumer research shows that 75 percent of Walgreens shoppers purchase store brands in Walgreens.
"The Nice!TM product line compared favorably to respective national brand competitors in consumer testing," Alkemade said, "and the sleek new packaging garnered rave reviews, which is expected to promote trial of the new products."
The Nice! unveiling is the next step in Walgreens efforts to refine its private brand business, which began a year ago with the introduction of DR Delish products. In recent months, the company has tweaked the brand's name and packaging, now Good & Delish, and bolstered the selection of the line's premium snacks and beverages. Pronounced like the first two syllables of "delicious," this high quality private brand first debuted in New York's Duane Reade drugstores, which Walgreens acquired in 2010. Many of the products offer benefits such as trans-fat free, gluten-free, reduced-calorie or made with natural ingredients.
"The Delish brand gives our customers snacks and beverages with premium recipes but at more affordable prices," Alkemade said. "This brand further differentiates us from other major retailers."
The drugstore chain this year also launched a national marketing campaign promoting Walgreens brand health and wellness products. The Walgreens label will continue to be used for health and wellness products, which include items such as over-the-counter medicines, vitamins and supplements, first aid supplies and sun care.
Walgreens has also enhanced and expanded its petshoppe brand of pet supplies, growing from 10 items to more than 60 this year. New packaging and more prominent placements within stores will make it easier for pet owners to find value. "We believe we will continue to build loyalty to our stores and our brands as shoppers find favorites on our shelves that will become staples in their everyday lives," Magnacca said. "We are confident that our more refined approach will provide a new level of simplicity and choice, which is the ultimate value objective for our core customer."
Sign up for the Packaging Digest News & Insights newsletter.
You May Also Like
---