Automated pick system streamlines DC
Automated pick system streamlines DC
Australia's leading natural health company, Blackmores, recently consolidated its packing, distribution and main offices into its new Blackmores Cam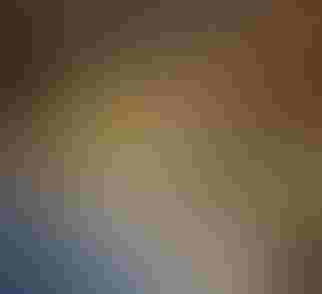 Blackmores
pus at Warriewood, on Sydney's northern beaches. Strong growth had made it necessary for Blackmores to split its manufacturing and distribution operations across a number of separate facilities. The Blackmores facility brings the company's operations under one roof for the first time in more than 15 years, providing efficiency and cost savings to the operation. 

The company supports a customer base of more than 5,000 health food stores, pharmacies, supermarkets and health practitioners throughout Australia. It has also established strong export markets in the Australasian and SE Asian regions over the past 20 years. Fundamental to this growth has been its commitment to good manufacturing practice and supply chain innovation.

Blackmores brought in Dematic Corp. to build out the material handling system for the distribution center (DC), including conveyors and sortation equipment, with particular attention to automating the company's order picking, including voice picking, pick-to-light systems and radio frequency. 

"Bringing our operations back under the one roof will not only provide direct supply chain savings in excess of $1 million per annum; it will also enable us to significantly streamline our supply chain and enhance productivity across the board," says Blackmores director of operations, Liz Burrows. "We have taken the opportunity to install an additional production line in the new manufacturing facility, giving the business a 20 percent increase in production capacity to support future growth.

"Dematic has designed our new distribution operation as a flow-through facility. Raw materials feed through to production, and finished goods [flow] back through to storage and distribution. Materials handling is optimized at all stages, and the facility has been equipped with the latest generation of order picking technologies, including smart conveyors, voice picking, RF and pick-to-light systems."
Integrated pick systems
A key factor when planning the IT strategy for the Blackmores Campus was to identify and eliminate potential points of failure within its IT systems. Dematic integrated the company's put-away and replenishment functions within PickDirector, which they say seamlessly interfaces with Blackmores' host computer system. "We have also optimized our distribution IT systems with Dematic's PickDirector software," explains Burrows.

PickDirector supports a wide range of picking hardware and can easily integrate with routing and sortation systems to increase efficiency and track containers and their contents. Essentially, a warehouse management system (WMS) is not needed, as the inventory data from the enterprise resource planning (ERP) system is pushed directly into PickDirector. 

It is a Windows and SQL database product that is able to uniquely operate voice picking technology that uses voice recognition software and speech synthesis to allow workers to communicate directly with Pick Director, pick-to-light systems, put-to-light systems and RF-based picking solutions all in a single platform.
PickDir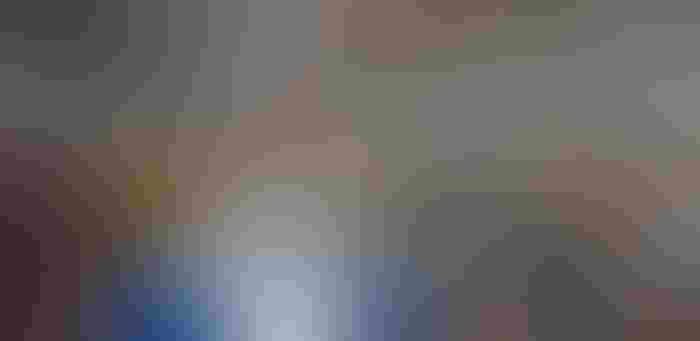 Blackmores pick module 1.jpg
ector provides the interface for the DC's picking systems, allowing Blackmores to decommission a number of its prior servers, systems and interfaces. This simplified its distribution IT systems architecture, improved operational reliability and reduced its IT system management requirements.

"Blackmores' DC pick system incorporates high flexibility to ensure efficient materials handling, storage and order fulfillment, even if its distribution requirements were to change over time," says Soeren Schauki with Dematic. "This was necessary because the company's SKU profile has changed considerably in recent years as a result of market growth and changing consumer behavior."

The new DC, which processes up to 500 orders per day, provides storage for 5,000 pallets housed in a combination of narrow-aisle, double-deep and selective racking up to 28 ft high. The various storage systems are serviced by a mobile materials-handling fleet including wire-guided trucks, double-deep reach trucks and forklifts. Separate, non-DC storage areas are provided for raw materials, packaging and quality control. 
Split-case picking
All of Blackmores' split-case products are picked from a pick module comprising two aisles of carton live-storage and a small area of static shelving. A central, powered take-away conveyor with gravity conveyors on either side transports orders through the pick module, while an automated carton erector delivers empty cartons direct to the pick face via an overhead conveyor.


The split-case product locations within the pick module are equipped with Dematic pick-to-light alphanumeric displays, a function of PickDirector, enabling fast and accurate paperless picking. The clip-on displays are easy to reposition, making it a simple task to alter the configuration to accommodate changing layouts and product dimensions.

Pre-cubing software determines the size and number of cartons that will be required for an order, with PickDirector generating the required number of barcode shipping labels. To begin an order, the operator applies the first label to the relevant size carton and scans it. If any picks are required within that zone, the pick-to-light display indicates where and how many items are required, with the order proceeding through the pick module until all items for the order have been picked. 

When a carton is full, or the order completed, it is pushed onto the central powered take-away conveyor, which transports the carton to packing via a checkweighing station. 

With more than 50 percent of Blackmores' customers preferring to receive electronic invoices, only those orders requiring a printed invoice are diverted to an invoice station. The sealed cartons are then conveyed to the sorter where they are automatically diverted down one of four shipping lanes, and consolidated for shipping.
Full-case picking

The trend towards larger pack sizes in high volume product categories, such as fish oil capsules, together with strong growth in supermarket sales and export markets means that Blackmores now processes a much higher volume of full-case orders than it did just a few years ago.
Fast moving, full-case SKUs are picked from a combination of pallet live-storage and selective racking within the full-case pick module. Voice picking is used for picking full case SKUs, which are labeled and placed directly onto a central take-away conveyor. Other full-case products are picked to pallets directly from bulk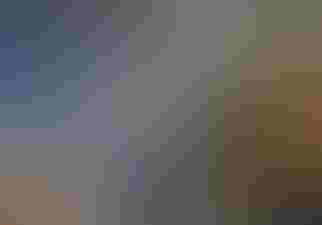 Blackmores Shipping.jpg
storage locations. Full pallets for larger customers and export orders are also picked from the bulk storage location and transported by forklift.

The system takes order information directly from the company ERP and delivers it to the picker. With no paperwork, operators pick with both hands instead of just one. Tasks such as reading, writing and searching for stock locations are eliminated. Pickers wear a portable, belt-mounted speech recognition device and a headset. The terminal communicates to the host computer via standard RF. This highly effective paperless picking method eliminates pick lists. Operators simply listen, speak and scan.

"The hands-free, eyes-free feature of voice picking is providing productivity benefits," says Blackmores' supply chain manager, Stephen Vile. "The performance in the full-case pick module has been exceptional. We are now able to pick full cases twice as quickly as before, and with only half the workers. For the first few weeks we ran our existing RF system in conjunction with voice picking, until all of our people were familiar with the new technology. The voice picking performance was far superior."
Eco-friendly facility
Specialist pharmaceutical architect and engineering services provider S2F was responsible for the design of the manufacturing and distribution facilities, with environmentally sustainable design specialist, Watermark Architecture and Interiors, responsible for master planning and design of the eco-friendly office buildings. 

"We wanted Blackmores Campus to embody the values and principles that drive our company's ethos and culture," says Burrows. "Some of the eco-friendly features we have integrated in the project have a long payback. But if we, as a society, are actually going to do something about the perilous state of the environment, and not just pay lip service to it, we need to make a start," she continues. "In particular, we wanted to be self-sufficient in terms of water and energy use."

By harvesting and treating all rainwater from the site, and with plans to tap into the main sewer and also recycle blackwater, Blackmores Campus will be 97 percent independent of city water.

High levels of energy efficiency have also been achieved through the use of an operable façade, access floors and an innovative thermal stack, which draws fresh air through the office spaces. The result is an environment that should be air-conditioning free for about two-thirds of the year. 

This, in conjunction with the installation of an on-site, gas-fired co-generation plant, is estimated to reduce the office building's'annual carbon dioxide output to about an eighth of a comparable development. Blackmores was named Sustainable Small Company of the Year at the 8th annual Australian Sustainability Awards.

About 200 staff are accommodated in the office, manufacturing plant and DC, with the company's wellness center demonstrating Blackmores commitment to the wellbeing of its people. The center incorporates treatment rooms for massage and naturopathy, a yoga and pilates area, a gym and a lap pool.
Dematic, 877-725-7500. www.dematic.us
S2F, +61-3-8456-4800. www.s2f.com.au
Watermark Architecture and Interiors Pty Ltd.,
+61-2-9299-0401.
www.watermarkarchitecture.com.au
Sign up for the Packaging Digest News & Insights newsletter.
You May Also Like
---