First cloud-based app inspects packaging text and graphics
First cloud-based app inspects packaging text and graphics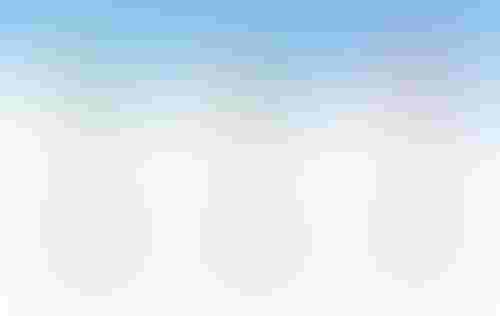 Global Vision QCapps cx
Global Vision, an industry leader in automated proofreading solutions, has launched QCanywhere, the industry's first SaaS (Software as a Service) tool for quality control. QCanywhere addresses the need for company-wide access to quality-control tools required to help protect brand integrity.
QCanywhere is a cloud-based business application bundle (QCapps) that is simple to access from any device. Designed for brand owners and professionals across multiple industries such as Financial, Pharmaceutical, Media, Consumer Goods and Legal, these apps enable businesses to inspect documents regardless of geographic location. Reports can be generated and shared by e-mail to collaborate on quality and dramatically reduce approval cycles and time-to-market.
Key benefits include:
• $1 per inspection
• Mobile quality control
• Rapid approval cycles
• Reduce time-to-market
• No installation required
"The introduction of QCanywhere has revolutionized the way companies can inspect documents, artwork and print. QCanywhere enables deeper collaboration between different internal teams as well as third party suppliers," explains Reuben Malz, president of Global Vision. "By sharing QCanywhere reports through e-mail, you can bring key decision makers into the process, which translates into a more secure and faster way to bring your product to market. Since it is cloud-based, it is truly mobile, allowing users to review reports anywhere using a laptop, tablet or smart phone."
Available QCapps include:
QCtext-Compare documents
QCartwork-Compare artwork files
QCspell-Spell check PDFs
QCbraille-Translate Braille
QCprint-Inspect printed materials
QCbarcode-Inspect and grade barcodes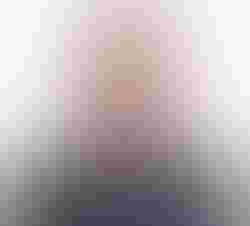 Reuben Malz
President Reuben Malz sat in an exclusive interview with Packaging Digest about Global Vision's new software, QCanywhere.
Packaging Digest: Why do multiple people or offsite people need to be involved in the artwork quality control process?
Reuben Malz: Artwork approval typically involves between 3 and 10 internal departments within an organization, as well as numerous offsite third party suppliers, partners and customers.
As the global marketplace becomes smaller, many companies are expanding into new geographical regions due to economic, political or other reasons. This decentralization can, in many cases, slow down the approval process and reduce operational efficiency, flexibility and profitability, while also increasing time-to-market. To enable access to documentation for this dispersed workforce, technology changes were required. QCanywhere permits offsite or Remote Quality Control (RQC) anywhere within the workflow process and regardless of the location of the individual user.
Q: How were they involved in sharing the data previously?
A: Prior to QCanywhere, the graphic artist would implement revisions from a marked up original, routing the docket back and forth to different approvers through internal mail systems. This method is slow and arduous as most artwork needs to go through several revisions and a multitude of decision makers before it is finalized.
Now, artwork can be inspected and the generated reports distributed globally to all key decision makers, reducing approval cycles and time-to-market.
Q: How much faster is a product's time-to-market using this cloud-based program?
A: Using an automated inspection solution like QCanywhere is in excess of 90 percent faster than manual inspection methods.
For example, QCbarcode is capable of inspecting a full press sheet of bar codes in seconds, where traditional methods can take upwards of 30 seconds to inspect a single bar code. For a press sheet containing many bar codes, this amounts to significant time savings.
Q: Are there any new features to the software with this launch?
A: Each QCapps offers a variety of new features and functionalities that are unique in the market
• QCtext - enables the user to automatically compare text files MS Word-PDF, PDF-PDF, Word-Word
• QCartwork - allows users to identify all artwork differences automatically including color, font, text, size
• QCspell - enables spell checks of text and PDF documents
• QCbarcode - Grade and decode barcodes on labels, cartons or press sheets, with new QR barcode decoding as well as Bar Width Reduction (BWR) calculator
• QCprint - Inspect print and proofs against printed components, features advanced scan imaging tools including image align, de-skew and scaling
• QCbraille - allows the user to automatically translate Braille into readable text and includes a full foreign language library
Q: What about the security of the reports?
A: All QCapps, as well as the generated reports, are secured with SSL certificates on our servers. This provides secure HTTP (HTTPS) transfers to prevent any potential snooping or tampering with data.
Q: How does the program work?
A: We developed QCanywhere to be a valuable and easy to use tool for any company.
• The user first selects the QCapps to run for their specific needs (QCtext, QCartwork, QCspell, QCbarcode, QCprint, QCbraille).
• An original file and sample file is chosen by the user to upload to the selected QCapps.
• Once uploaded a report is generated with an email notification sent to the user.
• The e-mail notification contains a secure link to the report that can be reviewed by the user.
• The user can also forward the email to other colleagues, customers or suppliers to collaborate on quality and dramatically reduce approval cycles and time-to-market.
Q: How competitive is the $1 per inspection price?
A: The $1 per inspection price is designed to make this an indispensable and affordable tool to protect brand integrity for any company. It is the only SaaS solution available currently that offers a multitude of business apps for the complete inspection process. The technology contained within each of the apps is derived from over 20 years of development. For instance, in QCtext we do not export the text out of the PDF file as is done typically, instead we read it directly from within the PDF, thus preserving the document layout and formatting. 
.
Sign up for the Packaging Digest News & Insights newsletter.
You May Also Like
---