Label Changes May Smooth Qnexa, Intermezzo Approvals
Label Changes May Smooth Qnexa, Intermezzo Approvals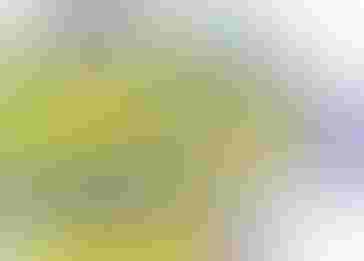 qnexa.jpg
Transcept Pharmaceuticals Inc. and Vivus Inc. each have ad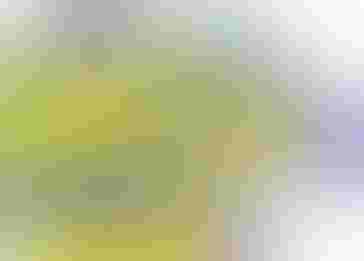 qnexa.jpg
justed the proposed labeling of their respective products in response to FDA concerns, with the hope that more restrictive labels will allow the products to be approved. Transcept's Intermezzo (zolpidem tartrate sublingual tablets) for insomnia will carry a lower recommended dose for women and instructions detailing the safest use of the drug. Likewise, Vivus is adding labeling material for Qnexa (phentermine/topiramate) stating that the drug is contraindicated for women with childbearing potential. 
"We think this gives us the highest probability of approval, and earliest time to commercialization," Jim Morris, Vivus' chief financial officer, said
.
The FDA rejected Qnexa nearly a year ago because it wanted additional data about the historical incidence of oral cleft in children born to women treated with topiramate.

The Mountain View, Calif.-based company reached an agreement with the FDA for a retrospective observational study to be called FORTRESS - for Fetal Outcome Retrospective TopiRamate ExpoSure Study - to assess the risk of major congenital malformations and oral cleft in offspring of women exposed to topiramate during pregnancy. (See , May 4, 2011.)
Results of that study, assuming they show no significant risk, ideally will support a later expansion of the label for Qnexa to include women of childbearing age who are not pregnant and are using contraception.
In April, when the FDA agreed to the design of Vivus's FORTRESS study, the only available data on the teratogenicity of topiramate came from the North American Antiepileptic Drug Pregnancy Registry. In March, the FDA said data from the registry indicated that exposure to topiramate in the first trimester of pregnancy increased the risk of clefts.
Exposed infants had a prevalance of clefts of 1.7 percent. Comparable infants born to mothers who did not have epilepsy and were not exposed to any epilepsy drugs was 0.07 percent. The FDA changed topiramate's pregnancy category from C to D, meaning that there is positive evidence of human fetal risk, but that the potential benefits may outweigh those risks.
Since then, Vivus said newer studies have shown that newer-generation epilepsy drugs are not major teratogens. In August, results of the Wolters Kluwer Pharma Solutions Source Lx Patient Longitudinal Database were released, a retrospective study of oral clefts connected with topiramate exposure from medical claims data.
In that study, among 778 mother-infant dyads exposed to topiramate up to 10 months prior to birth, the prevalence of oral clefts was only 0.26 percent, comparable to a prevalence of 0.30 percent among dyads with a diagnosis of epilepsy, but no exposure to topiramate. Other recent studies have supported the company's position that topiramate is not a major teratogen.
The FORTRESS trial is designed to yield a definitive answer to that question, and the study is under way. Morris cautioned that no results are yet available, and that Vivus's decision to resubmit with a narrower label is not based on any data from that study. Top-line results are due later in 2011, and there will also be a validation and chart review process, matching claim data to medical record data.
Analyst reactions were all over the map. JP Morgan's Cory Kasimov wrote, "Overall, we believe this is a reasonable strategy that could accelerate the potential time to market by about a quarter and increase the probability of initial approval. Based on our conversation with management, it sounds as if the FDA's comfort level with Qnexa's overall profile has increased enough to allow this new regulatory plan to move forward."
Jefferies analyst Thomas Wei, however, remained skeptical, writing, "VVUS disclosed that its FORTRESS birth defect study will have 2,500 dyads (mother-child pairings) exposed to topiramate, a component of VVUS' Qnexa. Based on preliminary calculations of how this impacts the statistics of FORTRESS, we remain cautious on the FORTRESS outcome, particularly in light of recent bullish sentiment and share appreciation."
John Aschoff, of Brean, Murray, Carret and Co., wrote, "We still are not convinced that Qnexa is approvable, due to birth defect concerns (larger study populations still required to clarify the risk), cardiovascular concerns and the risk/reward skew that we believe comes along with the obesity indication versus epilepsy and migraine." He also pointed out that there is "more at stake" than teratogenicity for Vivus because there is a cardiovascular risk panel for obesity drugs looming in 2012.
Is the Third Time the Charm for Transcept?
Point Richmond, Calif.-based Transcept Pharmaceuticals is pursuing a similar strategy for getting its sleep aid, Intermezzo, approved, and stockholders seem bullish on the idea. Transcept's stock (NASDAQ:TSPT) surged $2.66, or 79.6 percent, to close at $6 on Thursday.

Transcept first submitted its NDA for Intermezzo in October 2008. Intermezzo is a new dosage form of zolpidem, the active ingredient in Ambien, designed to be used for middle-of-the-night waking rather than being dosed at bed time. The dose is 3.5 mg zolpidem, as opposed to a dose of 12.5 mg for Ambien CR. The lower dose is intended to wear off after a shorter period of time.

"Most of insomnia does not consist of people who are having trouble going to sleep at bedtime. It consists of people who can't get back to sleep," Transcept CEO Glen Oclassen told .

In addition to having a lower dose of its active ingredient, Intermezzo is formulated as a sublingual tablet that alters the pH of the saliva, allowing the drug to enter circulation more rapidly.

The FDA rejected Transcept's application, expressing concern that patients might not make good dosing decisions in the middle of the night leading to impaired driving in the morning, although there were no data in the studies indicating that was the case, and there were no events of impaired driving reported.

Transcept provided additional materials, including patient education materials, an updated label and a next day driving test in its resubmission. The FDA remained concerned, however, and issued a second complete response letter. (See , July 14, 2011.)

Transcept's third submission will include altered dosing for women. Upon re-examination of their data, they found women tended to have higher levels of the drug in their systems, so the new dosing of Intermezzo is 3.5 mg for men, and 1.75 mg for women. It also will recommend that patients not drive for at least five hours after taking the drug, or one hour after waking up.

Oclassen said Transcept's interaction with the FDA was "encouraging," and that the company contended that it's finally possible for the FDA to approve Intermezzo.

The new submission is in the form of a concise summary, to take advantage of a possible two-month, Class I review under FDA's guidelines.
Sign up for the Packaging Digest News & Insights newsletter.
You May Also Like
---