Natural, organic beauty products sales reaches $9 billion
Natural, organic beauty products sales reaches $9 billion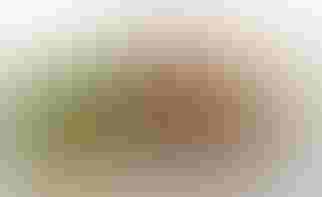 Organic beauty products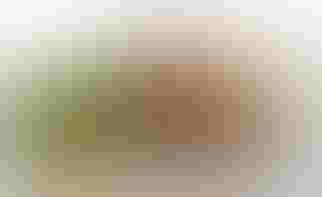 Organic beauty products
Global sales of natural and organic beauty products are projected to reach $9 billion this year. Although consumer demand for natural and organic products remains buoyant, new research finds the growth rate is slowing because of the weak economic climate.
In its upcoming report on the Global Market for Natural & Organic Personal Care Products, Organic Monitor predicts revenues to climb to $14 billion in 2015. Demand for natural and organic products has spread to every region; however sales remain concentrated in Europe and North America.
Natural & organic products have 2 percent share of global personal care product sales. In some countries - such as the USA, Germany, Austria - the market share is reaching 10 percent. The large market share is because of high consumer awareness and extensive distribution of natural & organic products.
Widening availability is a major driver of market growth. Natural and organic personal care products are crossing over from specialists to mainstream channels. Premium brands, such as Dr. Hauschka and REN, are targeting high-end retailers. Other brands are entering pharmacies, drugstores, supermarkets and department stores. Companies like ADA Cosmetics and Panpuri are developing natural lines for hotels and the spa channel.
Large cosmetic companies are entering the naturals arena. Some like L'Oreal and Colgate-Palmolive have taken the acquisition route, whilst others have developed natural / organic lines. Recent newcomers, such as Garnier, Henkel and Amore Pacific, are launching certified organic products.
Retailer private labels are also becoming prominent for natural personal care products. They are most successful in Germany where they comprise about 20 percent of natural personal care product sales. Alverde, the private label of DM drugstores, is leading with more than 300 products across categories. Private labels are most established in Europe, however they are also becoming popular in the US, Russia and other countries.
Competitive stakes are rising as new entrants continue whilst market growth rates slow. Organic Monitor finds successful brands are those that focus on marketing and distribution to differentiate their products. Vertical integration is occurring whereby brands are operating at several levels of the supply chain. Concept stores have become en vogue, with leading brands like Aveda, Melvita and Korres opening international retail networks.
Latest findings from this new report as well as future growth projections are given in dedicated workshops at the Sustainable Cosmetics Summit. Organic Monitor will be conducting workshops titled 'Business Opportunities in the Global Market for Natural & Organic Cosmetics' at the European and Asia-Pacific editions of this summit.
Source: Organic Monitor
.
Sign up for the Packaging Digest News & Insights newsletter.
You May Also Like
---