Organic prestige perfume line adopts eco-friendly packaging
Organic prestige perfume line adopts eco-friendly packaging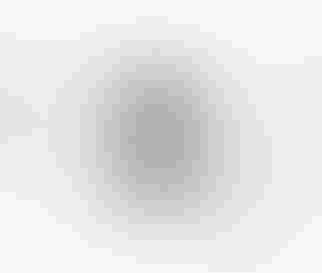 Rexam 10 29 10


Rexam's XD-11 fine mist pump with MaxiMist insert powers the "new frontier" in organic, eco-friendly prestige perfumes – Emoi Infini – a line of three fragrances developed by a consortium of eight leading industry partners determined to showcase the latest in sustainable personal care products for the luxury market.

The ultra-low profile Rexam XD-11 is renowned for its smooth operation that, used in conjunction with the company's MaxiMist insert, creates a luxurious cloudlike application that has won rapid acceptance by leading prestige brand owners in Europe and the U.S.

"Rexam's participation in this Luxe Pack-launched exercise underscores our understanding of two dynamic consumer megatrends: sustainability and, secondly, premiumization," said Carole Grassi, Category Manager – Cosmetics, Rexam Personal Care Division. "With the screw-on XD-11 fragrance pump and MaxiMist insert, both  trends ar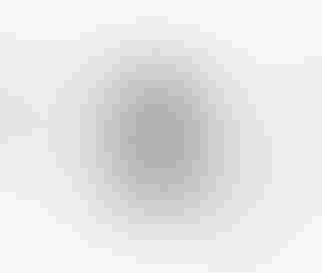 Rexam 10 29 10
e addressed simultaneously. Consumers can easily separate the pump from the bottle, for easier recyclability, and the amazing volume of spray created by our components provides a sense of luxury and drama that today's prestige brand buyers expect.
"Overall, our work on the Emoi Infini project demonstrates a kind of 'invisible' eco-balance – here is proof that our industry can achieve greater level of sustainability in personal care product packaging, even when that is not one's primary claim," Grassi explained.
The three eco-friendly perfumes include Elle, Lui and Moi (a fragrance for her, him and me). All steps in the process are carefully considered for optimal eco-friendliness – including raw materials, fragrance, production, bottle, box and more.
"This team of ours has raised the bar and provided the industry with a new perspective, moving to truly integrated eco-design," Rexam's Grassi said. Other partners in the project include SGD (bottle), Strand (perfume), Mane (raw materials), Wauters (box printing), M. Real (box board), Extreme (communications and graphic identity), VPI (cap) and Rexam (pump).
About Rexam Personal Care Division
Formed in 2007, the Rexam Personal Care Division is a leading supplier of advanced packaging solutions with unsurpassed global capabilities that attract the world's most innovative, demanding and respected beauty, personal care and home product manufacturers. It is one of three division that share powerful product commonalities under the Rexam Plastic Packaging umbrella.
The Rexam Personal Care Division offers its customers enhanced one-stop supplier capability and industry-leading customer service and product innovation capability. The Division is organized around 3 specific markets: Cosmetics, Toiletries and Houshold Care. Internal efficiencies are enhanced through sharing of company assets, resources, technologies and best practices.
The Division is among the market leaders in fragrance pumps, lotion pumps and cosmetic closures, and is the industry leader in samplers and one-touch, mechanical foam dispensers. We also lead the world in lipstick packaging and we are second in make up cases. We are also the leading household care producer of custom and high-volume products, with special expertise in innovative package design and engineering, multi-shot molding, in-mold labeling and a full range of valueadded capabilities for the global custom injection molding business.
The Rexam Personal Care Division's customers includes signature brands such as P&G, L'Oreal, YSL, LVMH, Unilever and many others, throughout the Americas, Europe and Asia. It is a powerful worldwide provider of packaging solutions that builds brands and delivers enhanced bottom lines in the process.
About Rexam
Rexam is a leading global consumer packaging company and the largest beverage can maker in the world. Our vision is to be the leading global consumer packaging company.
We are business partners to some of the world's most famous and successful consumer brands as well as young, entrepreneurial start-ups. We offer a broad range of packaging services and solutions for different industries, using different materials and technologies. Three things characterise us - leadership in our industry, our commitment to innovation and our passion to deliver exceptional value.
Rexam's sales from ongoing operations are approximately £4.8 billion. We employ some 22,000 people in more than 20 countries and are a member of the FTSE 100. Rexam's ordinary shares are listed with the UK Listing Authority and trade on the London Stock Exchange under the symbol REX. For further information on Rexam, visit www.rexam.com
Source: Rexam Personal Care
.
Sign up for the Packaging Digest News & Insights newsletter.
You May Also Like
---