Packaging problems spur Novartis recall
Packaging problems spur Novartis recall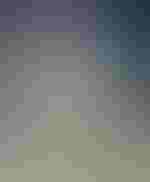 Novartis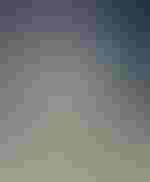 Excedrin
Swiss pharmaceutical giant Novartis AG announced the voluntarily recalls for certain over-the-counter products in the U.S. following consumer complaints of chipped and broken pills as well as mixed tablets due to inconsistent bottle packaging line clearance practices. The company has recalled some of the lots of Excedrin, NoDoz, Bufferin and Gas-X Prevention products from wholesalers and retailers.
 The company added that the recall is being conducted with the knowledge of the U.S. Food and Drug Administration (FDA) and Novartis Consumer Health, Inc., that produces a variety of products mainly for the U.S. market.
 "We are committed to a single quality standard for the entire Novartis Group and we are making the necessary investments and committing the right resources to ensure these are implemented across our entire network," CEO Joseph Jimenez said in a statement.
 Parsippany, New Jersy-based Novartis Consumer Health recalled all lots of select bottle packaging configurations of Excedrin and NoDoz products with expiry dates of Dec. 20, 2014 or earlier as well as Bufferin and Gas-X Prevention products with expiry dates of December 20, 2013. The company said the action is taken as a precautionary measure, and there have been no related adverse event reports received.
The company noted that the chipping and mixing of different products in the same bottle could result in consumers taking the incorrect product and receiving a higher or lower strength than intended or receiving an unintended ingredient.
The recall comes of the back of the recent voluntary suspension of operations and shipments from Novartis Consumer Health, Inc.'s Lincoln, Nebraska-based facility in order to accelerate maintenance and other improvement activities at the facility. The company said it will gradually resume operations at the facility after implementation of planned improvements and in agreement with the FDA.
The company noted that it will take a one-time charge currently estimated at $120 million in the fourth quarter of 2011, relating to the recalls and improvement work at the Lincoln facility.
For more information, visit the Novartis website by clicking here.
(RTT News)
Sign up for the Packaging Digest News & Insights newsletter.
You May Also Like
---