6 ways robots improve food and beverage operations
6 ways robots improve food and beverage operations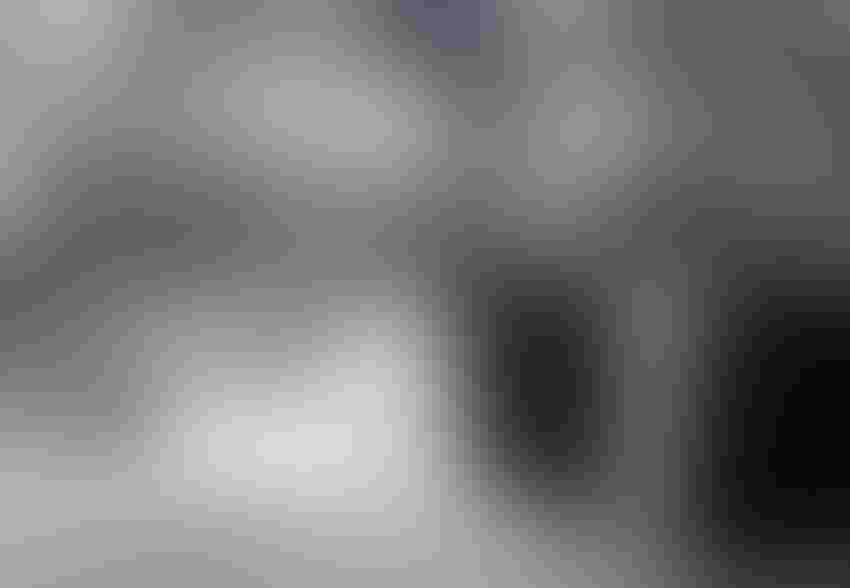 Control up to eight Delta robots from one controller to help increase production output rates. Photo courtesy of Omron.
Traditionally, robots have played a prominent role in industrial manufacturing. However, due to their repeatability, speed, accuracy, flexibility and safety, the role of robots is rapidly becoming a staple in operations for the food and beverage industry. Automation technologies, including robots, are becoming a core element for food and beverage processing and packaging companies and are integral to protecting brands, market shares and ultimately profitability.
Robotics have made it possible for food and beverage processing and packaging companies to vastly increase the scale of factory automation over the past few decades. Industrial robots have become the backbone to manufacturing facilities of all sizes and types, in all parts of the world. This increase in robotics integration has resulted in higher production rates, improved quality and improved safety—all by reducing the effects of challenging work environments and eliminating the impact of external environmental factors.
Collaborative research within the industrial automation industry has identified six common ways robots strengthen food and beverage processing and packaging operations to support production goals while protecting brands, market share and profitability.
1. Increase production output rates
Robots can run for long shifts, overnight and during weekends with little supervision. This enables true around-the-clock production runs to increase output rates. New products can be introduced faster into the production process and changeover time becomes almost negligible. Handling multiple applications on a single production line can be done with minimal disruption to existing processes. Many applications, such as cookies coming out of an oven on a conveyor, are picked and placed into their primary packaging. The packs are automatically placed into cases, ready to be palletized. Each application may be configured specifically for the end customer. For example, Costco may have a different packaging and palletizing requirement than Sam's or BJ's. With a robot installed at each critical control point, orders can be picked, packaged and palletized automatically to meet each customer's unique requirements—eliminating errors that can occur with manual packing. 
Next: Boost manufacturing flexibility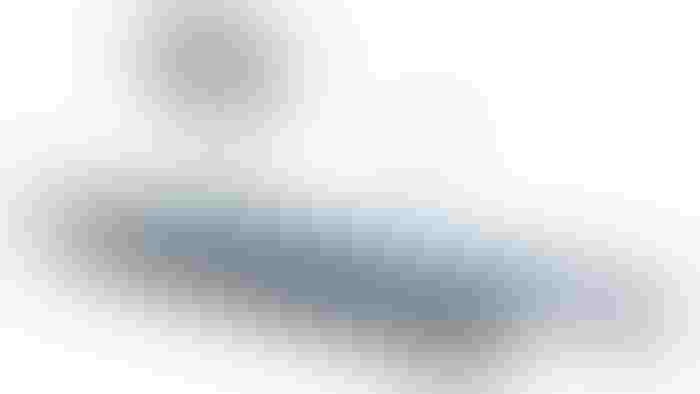 Vision-guided robots pick and place products to help boost production flexibility. Photo courtesy of Omron.
2. Boost manufacturing flexibility
Accommodating changeover, or switching from one product to another, is simple with robots. Systems with robotic automation can easily accommodate variations in product, increasing uptime and reducing waste. The incorporation of vision systems to guide robotic function has resulted in an increase in the flexibility of robot use.
Take a process that requires making visual distinctions and decisions, such as picking and placing products into a mixed variety pack. A vision system will identify an assortment of products—including their orientation, aesthetic properties and location on a production line—and then communicate that data to a robot. Based on a pre-programmed recipe, a robot with multiple grippers will pick the correct products to make the proper assortment.
Prior to the introduction of industrial automation, human workers handled this complex, repetitive and time-consuming process. By integrating vision-guided systems, the same tasks can be performed by robots with consistency, accuracy and speed.
Next: Avoid workplace safety hazards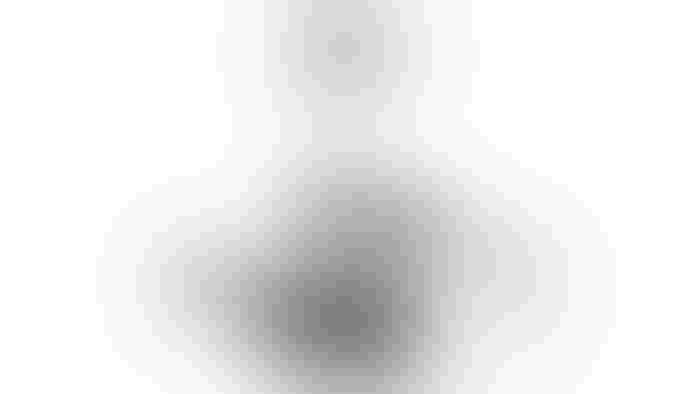 Complete integration of robotics, logic, motion, vision and safety can help keep packaging workplaces safe. Photo courtesy of Omron.
3. Avoid workplace safety hazards
Robots can perform tasks in conditions that are hazardous to human workers—they do not get fatigued and are not affected by heat, dust, humidity and other challenging work environments. They are not affected by strenuous tasks, such as palletizing heavy cases. With proper protocols and environmental safety controls, robots contribute to a safe workplace by diminishing the risk of injury or death to humans.
An unsafe workplace leads to fear-driven human inefficiency, lowered production rates, higher insurance and workmen's compensation costs, as well as high employee turnover. Robots can significantly elevate the nature of safety by removing the factors that cause workplace safety issues.
Next: Protect food safety
IP69K robots can withstand frigid temperatures without special suits, heating elements or pneumatics, ensuring that refrigerated or frozen foods are safely handled at the proper temperature. Photo courtesy of Omron.
4. Protect food safety
Human workers are subjected to external environmental factors, which can be transferred during direct contact with raw food. Robots do not carry pathogens—they do not have skin, hair, fingernails or bodily fluids such as perspiration, saliva and blood—that can cause foodborne illnesses. Harsh wash-down, high-pressure cleanings set at regular intervals, and after each recipe shift, can significantly minimize contamination.
Exposure to foodborne pathogens leads to product holds or recalls, which ultimately impacts the bottom line. Robots alleviate safety concerns by removing the factors that cause food safety making them more suitable for upstream processing.
Next: Reduce product waste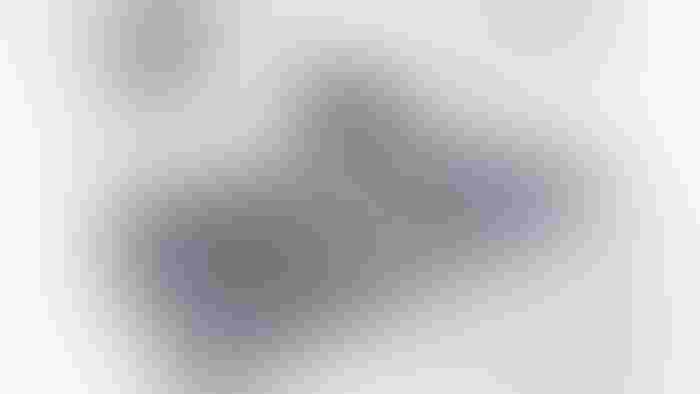 With their precise motions, robots can help ensure packing accuracy for fewer rejects—eliminating non-conforming products or product waste. Photo of Omron's vision-guided robot for pick and place applications.
5. Reduce product waste
Robots perform routine functions to fine tolerance limits, reducing rejects and waste. A fully automated production line offers a coordinated control system, which securely shares data between the robot and other critical control points. This coordination provides relevant data to the robot and manages motions or functions for improved accuracy. Continuous monitoring means products should not fall outside the fine tolerance limits—eliminating non-conforming products or product waste.
Coordinated control systems and continuous monitoring means that virtually every product coming off the line conforms to set tolerance limits, increasing the amount of conforming output. Food and beverage processing and packaging companies can expect to see greater overall efficiency as the quality of output increases—as well as the amount of output.
Maintaining high quality in production processes produces consistent product packages, which contributes to consumer satisfaction and, hopefully, repurchase.
Next: Control SKU proliferation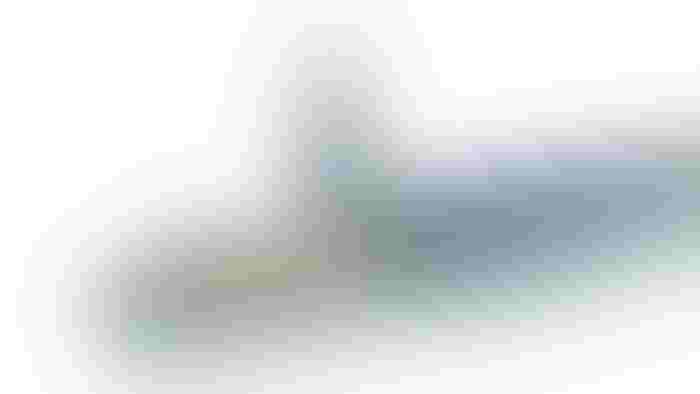 For fluctuating production demands and handling multiple SKUs, this SCARA robot is capable of picking, packing, assembling and loading various products. Photo courtesy of Omron.
6. Control SKU proliferation
Robotic systems are engineered to meet the food and beverage industry's need for high stock-keeping unit (SKU) mixed product distribution while eliminating errors involved with manually building a mixed SKU pack or pallet.
Take the industry's emphasis on retailer-ready deliveries from distribution centers. Each pallet must include a variety of products—in retail-ready packaging—so retailers can directly replenish the shelf with minimal effort. That makes their jobs easier, but it can make building a pallet more difficult.
Palletizing robots can be programmed to fill pallets in completely custom patterns—even for high SKU requirements. Using palletizing robots for this type of operation increases throughput and efficiency—while decreasing time to market.
Robots, if incorporated correctly into a food and beverage processing or packaging production line, can improve operations and are flexible for future changes. Few other industrial automation solutions can have such an impact on brand protection, market share protection and ultimately profitability.
Robotics' capabilities continue to increase with time. Major robot manufacturers are working diligently to upgrade their robots with increased load capacity, greater accuracy, increased reach and range of motion, improved speed, faster communication with external equipment and better safety features. How can you take advantage of all these benefits on your packaging line?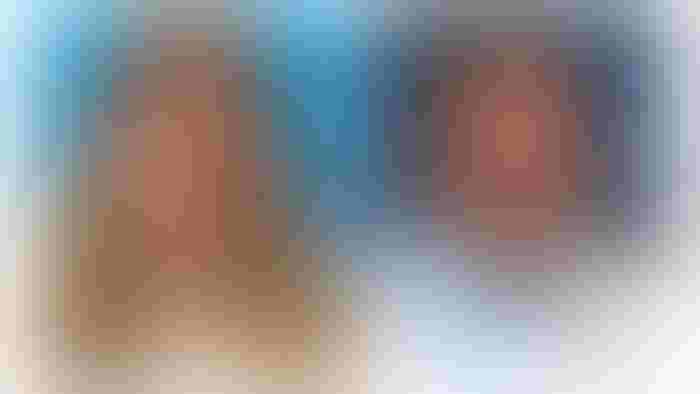 Co-author Laura Studwell is the food, beverage and packaging industry marketing manager for Omron, a provider of automation and safety products. She has worked in the food and packaging industries with associations and governing bodies throughout the Pan-Americas to drive standards for food safety and quality. Studwell received her MBA from Northern Illinois University and is an active member of PMMI, serving on the Emerging Leaders Committee. She is also a member of the Packaging Assn. of Canada, serving on the Ontario Region Leadership Council.
Co-author Dan Dibbern is Omron's product manager for robotics and linear motors. He has a strong background developing turnkey automation solutions focused around robotics and has worked in the automation industry for more than 10 years. Dibbern received his Bachelor of Science in Electrical Engineering from ITT and has active interest in Robotics Industries Assn. (RIA), PMMI, OMAC and ETG.
Keep your competitive edge
Laura Studwell, along with her colleague Mike Chen, product engineering manager at Omron, will be speaking at the upcoming Global Food & Beverage Packaging Summit (July 7-8; Chicago). Their presentation, "The Future of Automation & Robotics: Holistic Planning for Incorporating New Machines on Your Manufacturing Line," will be at 2:15 p.m. on Tues., July 7.
Produced by Packaging Digest and its owner UBM Canon, the event consists of two full days of conference sessions, with panel discussions on intelligent packaging and new materials for sustainability, sessions on Innovation and Design for Millennials, presentations on new technologies such as 3D Printing and much more. View the full agenda at fbpackaging.com. When you like what you see, you can register here.
Sign up for the Packaging Digest News & Insights newsletter.
You May Also Like
---