Pharma industry seeks track-and-trace law
Pharma industry seeks track-and-trace law
By David Vaczek
With the RxTEC Act, pharmaceutical supply chain members are proposing a phased-in approach to track-and-trace with a federal law imposing uniform requirements on all states. The act was developed by the Pharmaceutical Distribution Security Alliance (PDSA), manufacturers, wholesalers, and pharmacy chains joining to offer an alternative model for tracing prescription drug distribution. The bill thus represents a consensus approach from different supply sectors facing different requirements in a track and trace scheme.
"Our bigge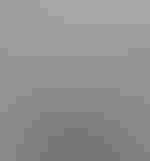 Trackntrace
st concern is getting rid of the patchwork of state pedigree laws we deal with every day. We were told by the Hill we need to get consensus from industry in order to move something forward this year," says Elizabeth Gallenagh, vice president, government affairs and general counsel, Healthcare Distribution Management Association (HDMA).
"This is the first time that true consensus has occurred with all the stakeholders in terms of a proactive approach to pedigree at the federal level," Gallenagh adds.

The Pharmaceutical Traceability Enhancement Code (RxTEC) Act includes federal standards for licensing of wholesalers and other logistics providers, establishes stiff penalties for counterfeiters, and calls for regulations requiring electronic labeling.
In product tracking requirements, the bill sets out immediate interim provisions that would supplant the "pedigree" requirements of the Prescription Drug Marketing Act (enacted in 1988; implemented in 2006), which states have been free to exceed with their own stricter laws.

"The interim requirements set a floor both in the license requirements and the pedigree requirements that would take effect at the outset. PDMA hasn't been improved on in 25 years. Most states have acted beyond it, but inconsistently. We want absolute consistency in terms of practice," Gallenagh adds.

In the follow-on RxTEC system, no later than three years after the regulation is approved, manufacturers will apply the RxTEC code in a 2-D bar code carrier to saleable units, with cases of homogenous product carrying 2-D or linear bar codes. The RxTEC code includes the NDC embedded in the GTIN, with appended serial number, and lot number and expiry dates.

Wholesalers four years after the regulation and pharmacies six years after need systems in place to support lot-level product tracing and recall.

The approach would automate lot-level tracking, with serialization of saleable units that promises efficiencies in wholesaler operations and supports authentication services that may be set up by manufacturers.

"Lot-level tracking is effectively what is in place in many of the states, particularly Florida, that currently have pedigree laws. Suppliers have to include the lot information on the pedigree with the sale," says Shabbir Dahod, president and CEO of TraceLink, Inc., which provides a cloud-based solution, the TraceLink Business Cloud, for managing outsourced production and trace and track requirements across the global supply network.

Since most lot numbers are today in human-readable form, they are often manually typed into systems from shipping documents as sales are logged and drug pedigrees prepared. In this manual environment, for any set of items being shipped, the distributor has to track down invoices, purchase orders, and receiving documents to associate the lot number with the previous supplier for including the information on the newly created or updated pedigree.

"RxTEC would help automate shipping transactions and lot tracking as the lot number and other product data is coded into a 2-D bar code readable by scanners. This will make the distribution process much more efficient. You can scan the code on a homogeneous case, log it into your inventory, and perform pedigree reconciliation at the point of receiving," Dahod says.

The item-level code with lot number and expiry date makes product rotation and shelf-to-tote picking less error prone as the scannable lot numbers are automatically registered and associated with pedigrees.

"RxTEC is a good start in improving supply chain efficiency and security by removing a layer of manual bookkeeping and creating a harmonized set of national track and trace requirements to plan operations around," Dahod adds.

In the interim pedigree provision, wholesalers that are authorized distributors of record (ADRs) must provide a statement attesting that the drugs were purchased directly from the manufacturer, while non-ADRs must provide with each transaction a statement identifying each distribution back to the manufacturer or ADR.

RxTEC is specifically a "one-up, one-down" product tracing system. Tracing is defined as identifying the immediate previous source and immediate subsequent recipient upon change of ownership. The bill doesn't require parties to maintain records of a drug's complete distribution history. Manufacturers are not required to associate, or aggregate, unit-level data to cases or pallets. Wholesalers and pharmacies don't have to verify product at the unit level.

FDA in Congressional testimony on PDSA's proposal reaffirmed the agency's support for pedigrees containing unit-level information that can be investigated at any point in the chain, as required by California's pedigree law. At the recent California Board of Pharmacy meeting, concerns were voiced that suspect product could be redistributed if auditors can't trace where the product has been, and lot-level tracing makes counterfeiting harder to detect.

"TraceLink has secured over 2 billion products through electronic pedigrees, so we have seen operational use cases for track and trace from every segment of the supply chain, Dahod says.
"Business operations become increasingly complex as you require more granular accountability and add measures such as product aggregation. This makes data management more challenging and creates numerous new exceptions that need to be handled. As you move from lot-level to item-level traceability, the costs and potential risk of errors increase throughout the system.

"We have been advocating (an RxTEC-based) approach as a good first-cut security measure layered in across the chain. You gain a level of transactional security sooner, and don't have to incur the costs of a full-blown item-level serialized track and trace system right away, while the industry learns from nationwide adoption. The RxTEC approach also future-proofs current investments in serializing product because the information will always be there on the package for future use," he adds.

The Act is currently a work in progress in "discussion draft" form. NACDS, representing the drug chains, said further discussion is needed in areas including lot number tracing, responsibility for determining counterfeit products, and handling drug returns.

McKesson hasn't whole-heartedly embraced the measure in its current form. According to a McKesson spokesperson: "While McKesson does support several aspects of the proposed RxTEC Act, we are not currently a member of the PDSA. McKesson supports tracing products at the unit level."

FDA guidance on track and trace would have national scope. However, FDA has told Congress that it lacks explicit authority to enforce the implementation of a national track-and-trace system under the enabling FDAAA Act of 2007.
As another federally preemptive measure, the Safe Guarding America's Pharmaceuticals Act (SGAPA) sets out provisions similar to California's law in requiring full traceability at the unit level with digital sign offs on each transaction.

PDSA is working with the SGAPA sponsors and committee staff "to see if we can come to a consensus approach," says HDMA's Gallenagh.

"This is a three-year-old bill that hasn't had the support from other stakeholders in the chain. At this time, both the House and Senate drafts [for reauthorizing the Prescription Drug User Fee Act] have placeholders for a federal pedigree approach, but no language yet."
Sign up for the Packaging Digest News & Insights newsletter.
You May Also Like
---