Coca-Cola Makes Bottle Recycling Sing
Coca-Cola Makes Bottle Recycling Sing
Sounds recorded at packaging recycling centers are the heartbeat of a digital campaign that equates PET bottle-to-bottle recycling with composing music via sampling.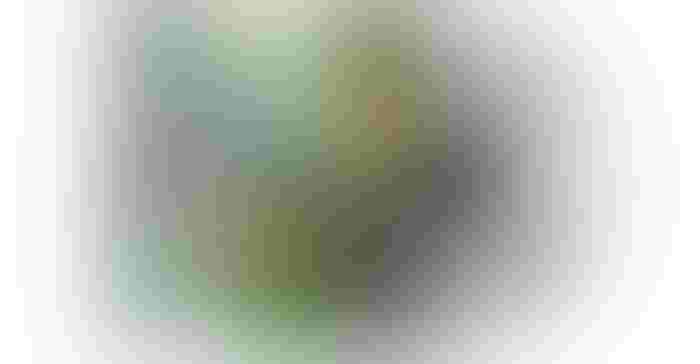 Coca-Cola created the world's first album from sounds of plastic bottle recycling in partnership with iconic, genre-defining/defying producers Mark Ronson and Madlib. This image showing a physical album is just a mock up. The seven tracks on this album are digital.Image courtesy of The Coca-Cola Co.
The Coca-Cola Co. has released a digital campaign that educates consumers about beverage packaging recycling while also capturing their musical imagination: The Recycled Records campaign presents the actual sounds of recycling, as music.
The campaign posits that bottle-to-bottle recycling is like composing music that incorporates samples of previously recorded music or sounds. Thus, the centerpiece of Recycled Records is a digital extended play (EP) recording filled with samples of recycling sounds.
Prominent music producers Mark Ronson and Madlib created all the tracks on the EP using sounds sampled from audio recordings of polyethylene terephthalate (PET) recycling. The samples include a forklift honk, trailer door slam, and washer startup.
In addition to listening to the EP online, consumers can create their own musical tracks using the sound library Ronson and Madlib used to make the EP. Consumers can access the digital beat machine for free at Coca-Cola's campaign microsite.
Recycled Records celebrates Coca-Cola's switch from green PET to clear PET bottles for several soft-drink brands. After recycling, green PET is typically remanufactured into items like clothing and carpeting, which cannot be recycled into new PET bottles. Clear PET, on the other hand, can be recycled and made into new beverage bottles over and over again.
The company began the transition to clear plastic bottles for Sprite, Fresca, Seagram's Ginger Ale, and Mello Yello in August 2022, across the United States and Canada. The switch supports bottle-to-bottle recycling and a circular economy for PET beverage bottles.
In this Q&A, Kurt Ritter, Vice President and General Manager, Sustainability, at The Coca-Cola Co. North America, tells us about Recycled Records and Coca-Cola's interest in bottle-to-bottle recycling.
Is there a physical Recycled Records album that consumers can obtain?
Ritter: No, there is no physical record/album that consumers can purchase or acquire. We kept this creative campaign digital to ensure we did not contribute to any unnecessary material waste.
Our goal was for consumers to be able to engage with the campaign in an innovative way while providing a call to action around our switch from green to clear packaging.
The campaign microsite provides a platform for consumers to listen to the Recycled Records EP and interact with the very same samples that our talented producers used to create the EP and make their own musical compositions.
What inspired the Recycled Records project? It's very creative and unusual.
Ritter: In 2022, Sprite, Fresca, and Seagram's bottles made the switch from green to clear plastic. To continue building awareness of the transition from green to clear plastic, we wanted to bring to life the magic of reuse through a shared passion of creative process and music curation.
The goal of the campaign is to engage with consumers in a fun, relatable way to celebrate the packaging transition from green to clear.
The goal of the campaign is to engage with consumers in a fun, relatable way to celebrate the packaging transition from green to clear. Through Recycled Records, we hope fans will better understand why the switch was made, while exploring the sounds of recycling and how they can be reused by anyone to create unique pieces of music.
The campaign's creative insight was this: A sound sample is to music as clear plastic is to recycling. The process of music sampling is ongoing. An old sound is used in a new track, which is flipped again into a newer track, and so on.
When green plastic is recycled, it is usually turned into single-use items that do not get recycled again. Now Sprite, Fresca, and Seagram's clear plastic bottles increase the likelihood of them being remade into new bottles many times.
A vast number of unique sounds of the recycling process were recorded by a talented sound engineer at four different recycling facilities across the nation; these sounds were then curated into the Recycled Records sound sample library. Using this sound sample library, Mark Ronson and Madlib chopped, looped, and distorted these recycled sounds, vocals, and ambient noises into a versatile collection of one-of-a-kind tracks using their own creative flare.
A short film narrated by critically acclaimed artist and female pioneer of rap MC Lyte accompanies the campaign. The film uses a multimedia documentary approach to embody the campaign's (Re)Use, (Re)Mix, and (Re)Create framework, while adopting a playful, educational approach to connect the heritage and spirit of music sampling to the recycling possibilities offered by a switch to clear plastic. The recycled sounds, remixed beats, and the voices of our creative collaborators carry the film's narrative.
Where were the recycling sounds recorded?
Ritter: The Coca-Cola Co. visited four unique recycling facilities where its bottle-to-bottle recycling process happens to record ambient sounds and film video footage for the Recycled Records campaign. These four facilities were:
• WestRock (materials recovery facility), Atlanta
• Southeastern Container (co-op), Enka, NC
• Indorama Ventures Sustainability Solutions Fontana (reclaimer and reprocessor), Fontana, CA
• Reyes Coca-Cola Bottling (bottler), Downey, CA
What reaction have you received from consumers?
Ritter: Consumers have had a really positive reaction to the Recycled Records project and have shared their excitement further to listening to the EP and engaging with the beat machine on the campaign microsite.
We've had thousands visit the microsite to take the digital beat machine for a spin and create their own musical compositions. From the consumer, there has been a strong affinity for our choice of partners: Madlib, Mark Ronson, and MC Lyte — all being very well regarded in the sampling music space.
Is there any language on the colorless bottles that tells consumers about why Coca-Cola made the switch from green to clear plastic?
Ritter: The Coca-Cola Co. transitioned Sprite, Fresca, and Seagram's bottles from green to clear because clear bottles increase the amount of high-quality, food-grade, recycled plastic available in the marketplace, ultimately allowing more of our brands the opportunity to use 100% recycled plastic for bottles (not including cap and label), which decreases carbon emissions and minimizes new plastic.
There was no messaging around the switch included on the package/labeling itself; however, the transition was amplified in other ways that consumers could see, such as paid media, earned media, and consumer touchpoints in stores across the nation.
Across all brand packaging, we have introduced clearer messaging to encourage recycling, with big, bold "recycle me" directives.
Sign up for the Packaging Digest News & Insights newsletter.
You May Also Like
---