Testing and sterilization support, integrated
Testing and sterilization support, integrated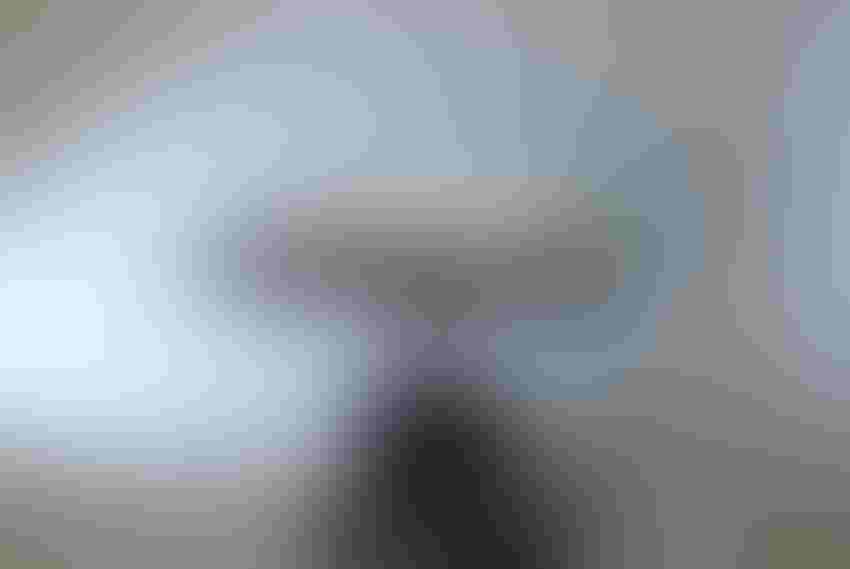 Image of a burst test in process courtesy Nelson Labs
Plans for a "broader array" of testing services from Nelson Laboratories LLC are in the works, reports Jeffery Nelson, President. Recently acquired by contract sterilization company Sterigenics International LLC, Nelson Labs is integrating Sterigenics's existing microbiological and analytical testing and consultancy SteriPro Labs, with all labs now operating under the Nelson Labs name.
"This is a reverse integration, combining SteriPro labs and consultancy into Nelson Labs," Nelson tells PMP News. "For customers trying to get a sterile medical device to market, our availability to customers will now be greater. Prior to the acquisition, Nelson Labs's operations were only in Salt Lake City, and now combined, we have 10 lab facilities worldwide. Sterigenics also has an additional 48 sterilization facilities in 13 countries across the globe." The result could be what the two companies describe as "the largest fully integrated global sterilization and lab services firm in the world."
Nelson Labs currently performs more than 400 microbiological and analytical tests, and SteriPro has been offering ten microbiological and analytical tests as well as consulting with customers on developing and optimizing sterilization solutions in the medical devices, tissue/implantable products, and pharmaceuticals and biologics fields.
Nelson says his team is now coordinating with their new partners to learn about the new locations, opportunities, and synergies. "We are working to become a more comprehensive solution provider for our customers," says Nelson. "It will take us about 90 days to finalize our integration plans, but I'm already excited by the early prospects and opportunities that we are recognizing. The two companies have highly complementary values, and we are working to build an offering that can be a difference maker for our customers into the future. It's gratifying for me to be a part of such a capable, global team, and I'm very excited for what we will be able to accomplish together."
These discussions also include evaluating exactly what services to provide at their different laboratory locations, Nelson says. When asked whether the lab services division would be adding any new services, Nelson says: "I expect that we'll be doing everything we can to offer more services. In addition to new geographies, we'll continue to add complementary services to meet the full range of our customers' needs.
"Sterigenics will be a great partner and will provide the global access and ongoing investment necessary to ensure long-term growth of the lab services business," he says.
Adds Michael Mulhern, CEO of Sterigenics International: "This is a significant strategic acquisition to help build out Sterigenics's lab testing and service capabilities on a global scale, enabling us to better serve our multinational customers. We will continue to explore additional expansion opportunities for our lab services to meet our customers' growing needs. We are incredibly impressed with Nelson Labs's leadership, culture, customer oriented service, and commitment to quality."
Nelson will continue its work on the DuPont Medical Packaging Transition Project for DuPont Tyvek out of its Salt Lake City location. "We're honored to be involved with this project," says Nelson. "It's going very well, with DuPont having received confirmation from FDA that their new Tyvek is functionally equivalent to the prior version.  It is really quite remarkable that DuPont put their customers in a position where most MDMs don't have to revalidate their packaging. This created real time and dollar savings for our industry." For more details on the MPTP, please see "DuPont MPTP team shares long-awaited regulatory news during webcast, explains plans for commercialization of Transition Tyvek." 
For more details on Nelson Labs and Sterigenics, visit Booths #1838 and #1915, respectively, at the upcoming MD&M East 2016 show in New York City June 14-16. 
Use promo code NY16PMPN to register to get your free expo pass. With that code you'll also get 20% off the co-located Pharmaceutical & Medical Packaging conference on June 16th, a full day of presentations and panel discussions covering the latest in packaging standards and regulations as well as emerging packaging and drug-delivery technologies. Hear from FDA, USP, Pfizer, Perrigo, and other experts.

Sign up for the Packaging Digest News & Insights newsletter.
You May Also Like
---