Bottled-water tax threatens Michigan manufacturers, says Nestle
Bottled-water tax threatens Michigan manufacturers, says Nestle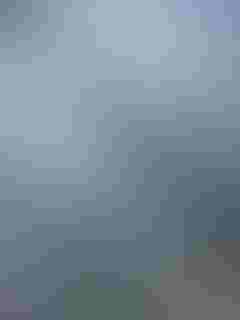 Bottled water, Ice Mountain, beverage packaging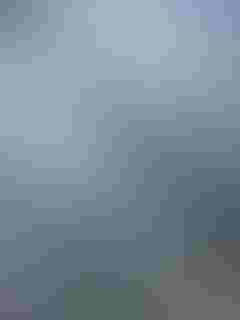 Bottled water
Nestle Waters North America, parent company of west Michigan-based Ice Mountain bottled water company, said a proposal put forward by Lt. Governor and gubernatorial candidate John Cherry this week threatens water producers' viability to operate in Michigan.

"Like every Michigan employer, we rely on an educated workforce. The Lt. Governor's proposal, however, will only penalize Michigan employers and risk jobs. The proposal could also drive some bottlers to supply products from outside the state to remain competitive on the price consumers pay for bottled water products," said Brian Flaherty, Vice President of Government Affairs for Nestle Waters. "The proposal would create an uneven playing field for those of us invested in Michigan that could not reasonably be sustained.

"Our team at Ice Mountain focuses on responsibly providing a purely Michigan product that is healthy, well liked, and often necessary in times of disaster. The jobs we provide in Michigan are important to the families of our employees, the community and state. We will protect these jobs by opposing any tax proposal that unfairly singles out our business."

Lt. Gov. Cherry announced a proposal to place 10-cent tax per bottle on bottled water manufactured in Michigan to fund education scholarships cut in recent state budget scale-backs. The tax would not be imposed on the hundreds of beverage products manufactured outside the state but which are sold at Michigan retailers.

"Let's look at the math," said Flaherty. "Most bottled water is purchased in cases of 24 bottles of .5 liter size, for about or less than $4.00 per case -- putting the price per bottle at about 16 cents. A 10-cent per bottle tax on Michigan manufactured products nearly doubles the price for consumers, and would be unsustainable in the highly competitive beverage marketplace.

"Consumers are very savvy, and rarely could be convinced to pay nearly double for Michigan-produced bottle water when lesser-priced options exist," said Flaherty. "I challenge you to ask consumers if they'd pay $6.50 for a case when they can pay less than $4 for the same product made elsewhere."

Nestle says the proposal would also halt or slow further investment by Michigan bottlers into new Michigan facilities and manufacturing equipment upgrades that would create additional jobs.
Michigan bottlers employ approximately 15,000 people in the state, either directly or indirectly through suppliers and vendors. In 2008, bottled water production was responsible for nearly $2.4 billion in total economic activity in Michigan, with the industry and its employees paying over $16.3 million in property, income and sales taxes. www.bottledwater.org

Nestle Waters employs 250 - 300 people at its Stanwood, Michigan operations, with an annual payroll of more than $16 million. Worker wages and benefits, including health, dental and vision insurance, and retirement savings, exceed $40,000 annually. Nestle Waters is among leading local taxpayers, generating approximately $2 million annually for local government services and schools.

SOURCE: Nestle Waters North America
Sign up for the Packaging Digest News & Insights newsletter.
You May Also Like
---