Campbell will revitalize its condensed soup brand
Campbell will revitalize its condensed soup brand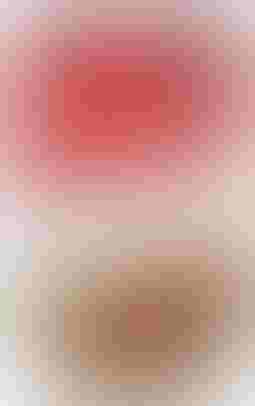 Campbells soup redesign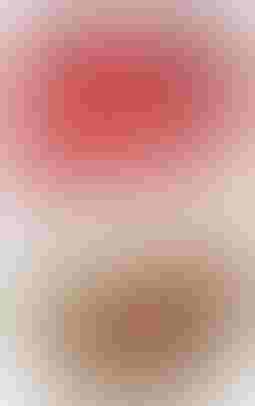 Campbells soup redesign
Campbell Soup Company today announced a comprehensive plan to boost the performance of its condensed soup portfolio in the United States, a business that generated more than $1 billion in net sales in fiscal 2009. Campbell plans to enhance more than 60 percent of its condensed line with product improvements, further sodium reduction, more contemporary packaging, improved shelving systems and new marketing aimed at the simple meals category.

These upcoming plans for condensed soup build on Campbell's substantial investments in its entire U.S. Soup business over the last several years, designed to improve the quality, convenience, variety and wellness profile across its portfolio. As a result of these investments, Campbell has increased net sales of U.S. soup every year since 2003.

Douglas R. Conant, Campbell's President and CEO, said, "We are committed to accelerating the performance of our existing portfolio, most notably in U.S. soup, and continuing to lay the foundation for superior long-term growth. We are going to fire up our important condensed soup business and step up the competitive posture of our ready-to-serve products to accelerate both our top- and bottom-line growth."

Conant continued, "With the improvements and innovations we've made over the past several years and our plans for next year, we will be able to unleash soup's full competitiveness against the simple meals category. We are now in a position to reframe the way we compete in the broader simple meals category. Our new marketing efforts will further position soup as a key part of a healthy, well-balanced simple meal and help consumers make more informed choices. We will build on the success of our high-margin, market-leading condensed soup franchise—enhancing its quality, making it healthier and increasing its relevance. We are confident that our continued investments will make 'Campbell's' condensed soup even more relevant and contemporary for today's consumers."

Campbell has a number of innovations planned for its U.S. condensed soup business in fiscal 2011:

More Contemporary Appeal
Campbell will update the labels of its popular condensed soups with a more contemporary design and new photography that will highlight the soup's appearance and appeal. The familiar red and white colors will remain, but changes to other visual elements will evoke a new and different way for consumers to think about "Campbell's" condensed soup. Campbell conducted extensive research with consumers to ensure the new labels hit the mark, including cutting-edge research methods that measured consumers' biometric responses along with ethnographic interviews. Research indicated that the new labels increased purchase intent among consumers. The company plans to use the new labels, which retain key brand equity elements, on all varieties of its condensed soup, except Chicken Noodle, Cream of Mushroom and Tomato.

Improved Shopping Experience
Campbell plans to redesign its popular gravity-fed shelving system, installed at 24,000 retailers nationally and credited for rejuvenating the soup aisle, expanding the category and vastly improving the shopping experience. Designed to make the category easier to browse and to spur incremental purchases, the new configuration will include improved navigation, color coding, more striking graphics and a new layout across four key eating and cooking consumer-focused segments: Classic Favorites, Taste Sensations, Healthy & Delicious and Healthy Kids. Partnering with its retail customers, Campbell plans to convert all 24,000 systems over the next 12 months. Campbell also used biometric and ethnographic research techniques to redesign the gravity-fed shelving system. In addition, the company plans to roll-out new portable gravity-fed systems, called "Canvertables," providing ideal secondary displays throughout a store. Campbell has more than 8,000 portable units in place and plans to increase that number to more than 12,000 this year and 15,000 in fiscal 2011.

Expanded Healthy Offerings
Campbell plans to expand its industry-leading sodium reduction program and to reduce the sodium content in 23 of its condensed soups by up to 45 percent. Following this effort, almost half of "Campbell's" condensed soup portfolio will have sodium levels at 480 milligrams or less per serving, considered healthy by the U.S. government. Every major condensed variety will either be reduced in sodium or be available in a lower sodium option. Additionally, Campbell will improve the flavor in all 26 varieties of its chicken soups and use a specially roasted chicken meat.

New Marketing within Simple Meals
Campbell has new advertising in development to position soup and dishes made with soup as a simple meal. The new campaign will highlight the fact that soups are an affordable, tasty and nourishing alternative versus several other popular simple meals. The company also intends to better leverage its scale in its U.S. soup marketing efforts and is developing an overarching ad campaign designed to create stronger linkage across its soup brands.

Celebrating American-grown Ingredients. Campbell will promote the fact that the vegetables in "Campbell's" condensed soup are grown on American farms, including carrots, celery, potatoes and tomatoes. The company will continue to highlight its relationships with American family farmers that date back several generations.
The new and improved soups will be available at retail in August 2010.

SOURCE: Campbell Soup Company

.
Sign up for the Packaging Digest News & Insights newsletter.
You May Also Like
---