Decadent Delici dessert packaging designed for Costco
Decadent Delici dessert packaging designed for Costco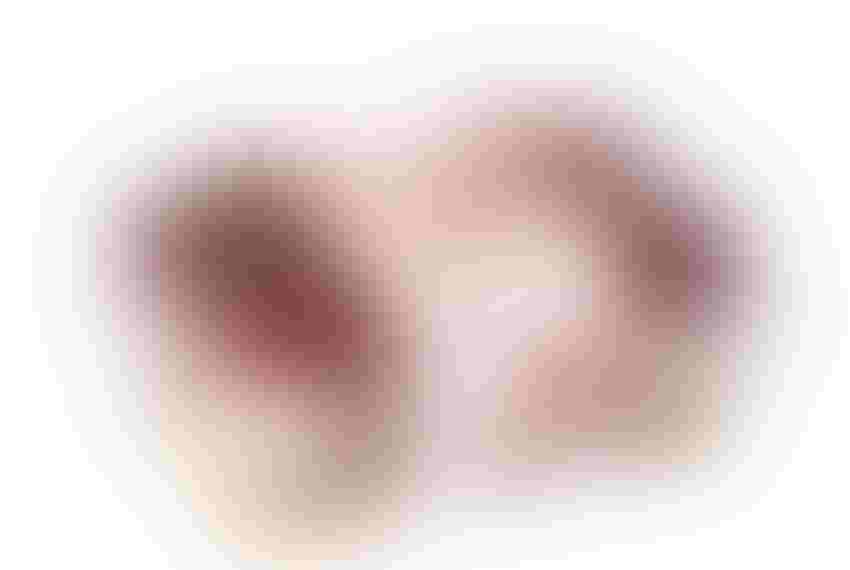 Dessert sold as singles in Europe was adapted to U.S. club store sale in multipacks.
Premium desserts sold at Costco in heavyweight glass cups trayed and sleeved in 6-packs are presented in a decadently tasteful packaging design.
I happened across the website of a design agency that was unfamiliar to me and landed on a particular project that put my packaging and sweet-tooth senses on high alert. The product is Delici, an imported Belgian dessert, with packaging designed by More Branding expressly for the product's distribution by Costco in the U.S. and Canada. I had to learn more and did, courtesy of Justin Johnson, principal, More Branding.
[January 2018 Update: Johnson reveals the next Delici product and unique packaging in a new feature, Sensational soufflé packaging reunites Delici with Costco]
How was the connection made with Delici founder Steven Himpe?
Johnson: Steven and I were introduced by Mike Horne of Sunwest Sales food brokers. Mike, Steven and I collaborated on packaging projects before Steven founded Delici. Eventually, Steven and I met in downtown San Diego as he began planning to create a new dessert company based in Belgium. We began working as a team to develop the company name and brand that we know today as Delici. Delici means "delights" in Latin.
All of Delici's products require a spoon so we subtly tucked a spoon into the lower-case "d" of their name. From inception through today, the level of thought and detail into each item is evident and connects with the consumer.
What's the basic product proposition?
Johnson: The chilled product is a beautifully layered and luxuriously presented single-serve dessert glass. The visual beauty of the dessert flavors drove the engineering and design of the package.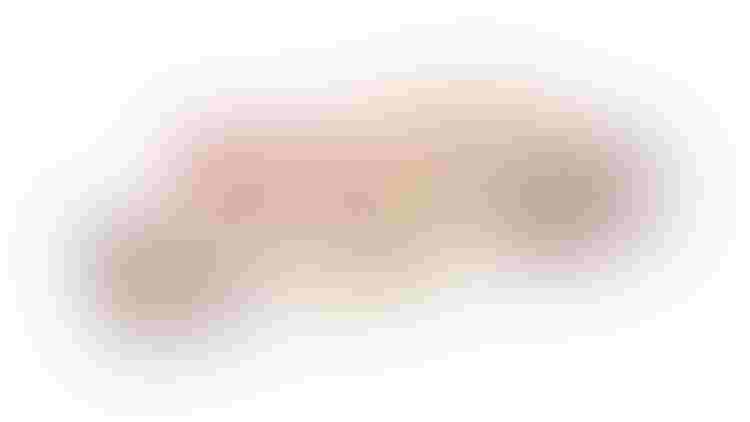 The line of five products includes the latest, raspberry.
Please describe the packaging components.
Johnson:  The glass cups has been a huge factor in the success of this product. Real glass gives the product a high-end feel. They are reusable and it gives the package an unsuspected weightiness. Other components:
• A plastic lid seals each cup;
• 6-pack thermoformed plastic tray;
• Glossy, perfect tolerance/tension-tight product sleeve with heavy varnish.
One of the challenges was creating a sleeve with a heavy enough varnish to withstand frozen/chilled condensation.  No glue or plastic shrink film is used in the packaging.
What else can be stated about the cup?
Johnson: The glass is custom made for Costco Wholesale. Delici consumers have provided feedback that they love to reuse them for different situations: shot glasses, candlelight cups, homemade dessert / appetizer cup … Although glass is much heavier to ship than plastic, we opted to use glass since this translates well to the premium Delici recipes. You feel like you are purchasing something substantial.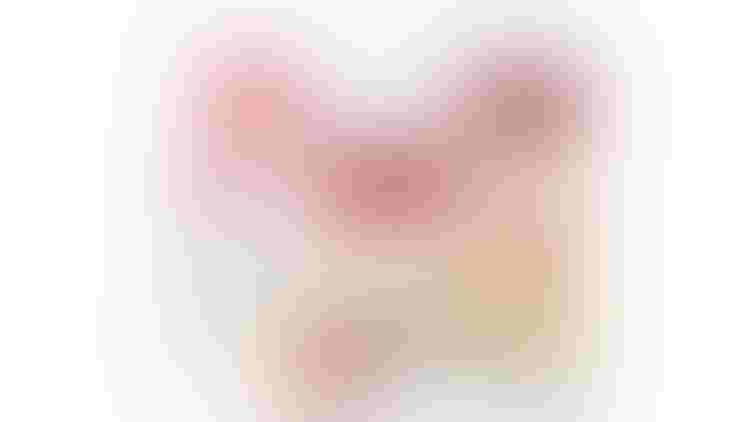 Heavyweight glass cups that were selected for Delici's premium positioning are reused by consumers.
What's the target consumer and what design aspects play to that consumer?
Johnson: The target consumer is mainly female looking to either take a moment to treat herself privately or provide something unique to her family. The biggest success of the Delici product has been those purchasing desserts for private and catered events, such as weddings, recitals, birthdays, graduations, showers or holidays. We move a lot of product around events and holidays.
The product is beautiful presented and when set on a serving tray it looks as though a chocolatier or chef created them fresh. The event hosts look like rock stars with minimal effort.
How was the packaging adapted to U.S. markets?
Johnson: Delici started out selling individually labeled, single-serve dessert glasses locally in Belgium and expanded to 17 European countries. To make the product appealing to Costco buyers, we created a more clubstore appropriate 6-pack.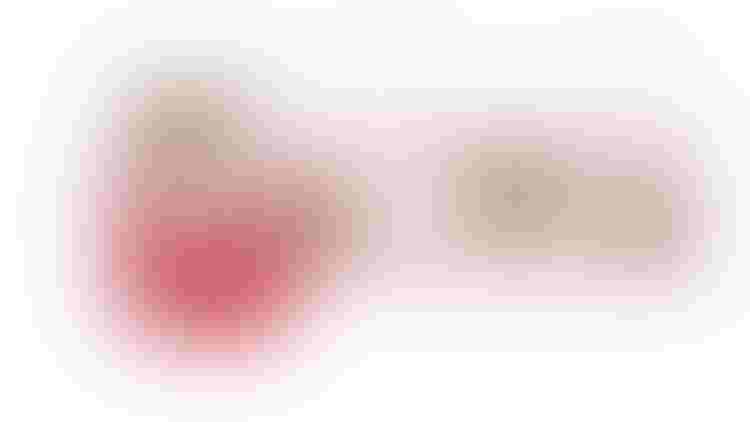 The paperboard sleeve is unwrapped in this die-line rendering.
What design or packaging aspect was the most challenging?
Johnson: The biggest challenge of the package was figuring out how it could work for Costco. If we sold the Delici 6-pack as a frozen item in a carton, they would get lost among the giant tubs of ice cream. The beauty of the layered dessert wouldn't be on display, the product would surely fail. The deli section of Costco is designed for fresh handmade products, again—a carton wouldn't fit with Costco's deli items.
The real break-through came when Mike was going to get some groceries and spotted eggs in a plastic see-through container. It was the transparent solution we were looking for. The transparency would allow the beauty of the product to be on display, it would protect the desserts and it would fit with the other handmade products in the Costco deli section.
Any response from Costco to relay?
Johnson: This is a great story. Costco was hesitant to give the product a try as they weren't sure how such a high-end dessert would fit into their merchandise mix. It would get lost in frozen and might get overshadowed by the meats and cheeses in the deli. They decided to give it a try and the product was a fast success right out of the gate.  
Today, they carry multiple Delici recipes throughout the year in all their U.S. and Canada locations. Costco loves the visibility of the product and the high-end photography that gives their consumers ideas on how to serve the product. The product recipes, the transparent package construction, visual design, typography and photography blend seamlessly to convey the premium quality of the item and connects with their members.
What is the SRP at Costco vs. Europe?
Johnson: Costco sells these glasses as a six-pack for $10.99. We don't sell the 6-pack in Europe, but it is clear that Costco Wholesale has the best value in-market.
Are the products packaged in Europe and shipped stateside?
Johnson: Yes. The sturdy plastic trays and the exact fit of the corrugated displays allow us to densely stack them on pallets, creating some efficiencies in shipping. We were one of the first deli department products to create a seamless graphic display case where the graphic on one display case aligns with the graphic on the display case sitting next to it. It is a playful design with a great billboard-like effect.
What design tactic are you most proud of?
Johnson: The product recipes, the transparent package construction, visual design and photography blend seamlessly to convey the premium quality of the item and portray it in the best possible way. We get emails through our website almost daily from customers trying to figure out how they can get more of the product because it's hard to keep it on the shelves.
Product photos by Joe Glyda of Glyda Photography.
Be sure to read our follow-up article with Delici designer Justin Johnson, 3 sizzling design trends in food and beverage packaging, published June 2017.
Sign up for the Packaging Digest News & Insights newsletter.
You May Also Like
---