10 things you should know about system integrators
10 things you should know about system integrators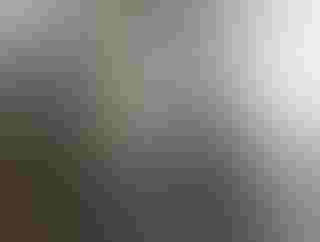 bottling_equipment_v2
Last month's column looked at the skills and the industry experience of a typical packaging system integrator as reported in the recent study, "Automation in Packaging" by Packaging Digest and Control Engineering magazines. These statistics suggest that although there are hundreds of automation system integrators currently serving the packaging industry, few are strictly packaging system integrators.




Apparently, that's a good thing. Less than half of the system integrators who contributed to this study (44 percent) expect packaging to grow over the next five years. That may be why an ever smaller percentage of system integrators has chosen to serve the packaging industry over the last 15 years (see Chart 1).
This downward trend might also be a reflection of the profitability of packaging projects. Packagers who contributed to this study cited cost as their top criterion for selecting a system integrator, so the margins must be tight for the integrator who gets the job (see Chart 2).
It's not that packagers don't approve of their integrators' work. According to the study, 90 percent indicated that system integrators generally meet their needs and 79 percent said they were likely to continue working with their current system integrator on future packaging projects.




This is good news for integrators. Bob Zeigenfuse, president of System Integrator Hall of Fame enshrinee Avanceon notes that an integrator can't afford to start from scratch with a new client for every project. "We never make money on projects with new clients, because we're always re-doing things where we failed to verify and clarify the client's expectations," Zeigenfuse says.
By the third project, however, integrators and their clients understand each other better, so less of the integrators' margin is spent on rework, he says. But integrators that don't get around to that third project aren't likely to be profitable serving the packaging industry.
Persistence also pays off from the packager's point of view. Packagers are just as averse to starting from scratch with a new integrator for every project.
After cost, the success of previous projects was their most important criteria for selecting a system integrator—tied in the study with expertise in packaging and way ahead of technical resources and general technical skills.
Referrals and word of mouth were way down on the list, though system integrators will tell you that these are their primary sources of new (versus repeat) business. Geographic proximity was also way down the list, but readers searching the online Packaging Integrator Guide(www.integratorguide.com) specified location far more than any of their other search criteria.




Then again, these readers probably don't already have integrators that they've worked with successfully, and every system integrator listed in the Packaging Integrator Guide is presumed to have expertise in packaging.
Sign up for the Packaging Digest News & Insights newsletter.
You May Also Like
---