Automating traceability meets Knorr's needs and EU regulations
Automating traceability meets Knorr's needs and EU regulations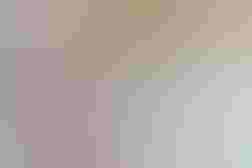 Knorr's Loosdrecht plant in The Netherlands case-packs and palletizes some of Unilever's biggest food brands. The plant replaced an older pallet-labeling and shipping operation with an automated, highly computerized system that meshes well with its new global productivity intiatives.
One of the world's leading suppliers of fast-moving consumer products in the food, home and personal care categories, Unilever's portfolio includes some of the leading and best-known brands. Knorr is Unilever's biggest food brand, with €3 billion in sales per year and a strong presence in more than 80 countries. Knorr's product range includes a wide variety of soups, sauces, bouillon, noodles and complete meals. Packing and selling dried soup mixes since 1873, the early Knorr Co. created the bouillon cube, among many other key prepared-food developments.
So that Unilever drives business, productivity, compliance and protection for this top brand as well as for the many other brands in its mix, the corporation began a new global productivity initiative called One Unilever. The initiative was designed in 2004 to eradicate duplication, leverage its scale and make improvements in its focus on consumers, customers and the marketplace.
Natural Springs Water Group, Johnson City, TN, has opted for LASER CODING to improve code clarity, equipment reliability and production-line efficiencies for its many water brands in PET bottles. Read about how MARKEM's digital laser coding system plays a key role, at www.packagingdigest.com/ info/natural
All of Unilever's production facilities participated in this productivity initiative, including the Knorr sauce and soup mix plant in Loosdrecht, The Netherlands. Previously, the Loosdrecht production site was operating with an older, manually-based pallet-labeling and shipping system that required significant support and manual data entry. The staff there says it felt that significant productivity improvements and cost savings could be achieved by automating the system, so it chose MARKEM Corp. (www.markem.com) for assistance in finding a labeling solution. Unilever wanted to integrate the system with its standardized inventory forecasting and planning functions within its software system from supply-chain, customer relationship system and enterprise resource planning (ERP) software provider SAP (www.sap.com/usa) to unify its infrastructure and processes and to provide enhanced product traceability and process control (MARKEM was recently awarded SAP(R) interface certification for its CoLOS(TM) Exchange(TM) Interface, another part of the CoLOS lineup. The certification helps ensure that manufacturers obtain dependable connections between SAP and the factory floor).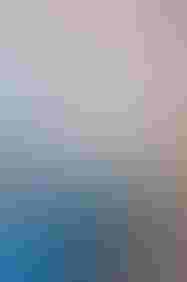 An easy-to-use pallet software interface to the printer/aplicator makes pallet labeling simple and helps Knorr meet updated EU regulatory requirements, that include the creation of the European food law.
Knorr felt that automating its labeling operation would also mesh well with the One Unilever initiative as well as other Unilever business strategies, and would provide a way to help meet changing customer requirements and European Union (EU) traceability regulations. Having worked with MARKEM and its support services before, Knorr and Unilever were familiar with the performance of MARKEM traceability systems at two other Unilever production sites. MARKEM worked as a single-source supplier, responsible for all of the software, hardware devices and related interfaces that the Knorr project required. The integrated solution includes MARKEM's CoLOS(TM) Pallet software, three MARKEM Cimpak label printer/applicators that apply enterprise data onto Knorr's pallet loads and are are equipped with fixed bar-code readers from SICK (www.sick.com) and wireless radio-frequency data terminals with scanning capability from LXE (www.lxe.com), which are used at a loading-dock station.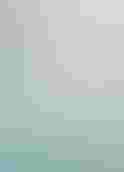 A closeup of a printed, bar-coded pallet label for fish soup mix.
The system architecture includes management, shipping, control and report software modules under the CoLOS banner. Information entered into the SAP system by the Loosdrecht staff determines what percentage of a specific product that goes to which distribution center, to ensure adequate inventory at each DC. The CoLOS system also transmits information about what has been produced and shipped per the SAP system's original instructions so that Knorr can keep better track of order fulfillment, allowing the plant to optimize its product-demand forecast planning.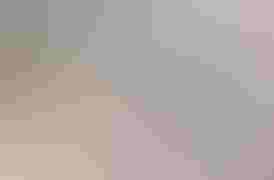 Three label printer/applicators are in place in the caged area of Knorr's palletizing area, above. They're integrated with SAP using specialized software, so that Knorr can download production orders to create unique SSCC codes for pallets.
The scaleable CoLOS software package allows the plant to automatically create an accurate, unique identity for its pallet loads in the Serial Shipping Container Code (SSCC) format required by Unilever's customers. Linking the pallet-labeling operation directly with the SAP enterprise resource planning system (ERP), it downloads production and inventory data, providing data consistency across systems. The pallet-labeling system is integrated to SAP using CoLOS Sync software. Unilever integrated the system to SAP to download production orders, using this to create unique SSCC codes for labeling pallets and then to upload shipping information for traceability purposes. The pallet-labeling system can be configured to suit the plant environment, while the user interface is intuitive, which helps make pallet labeling simple.
The three labeling machines and the SAP interface installed at the plant have proven to be highly reliable, Knorr says. Adds Daco van Dongen, a Unilever project manager, "The simple, reliable, highly integrated system has helped us to reduce manual inputs and errors. It also helps ensure that we provide more accurate and timely replenishment of products in our warehouses."
The fully applied, single-source packaging-line management, product identification and traceability system is illustrated here.
.
The Knorr plant says turnaround times at truck docks have improved, and it has reduced manpower requirements and "best-before date" marking errors. Unilever and its third-party logistics suppliers say they are also benefiting from improved efficiency at the loading dock and at the distribution warehouse through the system's bar-code pallet labeling and automatically-generated truck inventory, transportation and invoice documents.
An operator station at the loading dock includes an LXE hand-held bar-code scanner and a manual pallet-labeling arrangement as well as a backup scanner and a labeler. At this station, the pallet label is scanned with the hand-held unit to identify one of three dock locations to which the pallet load can be transported. This scan also identifies the customer, the shipping address and transporter and other truck information. With additional information provided by the SAP system, the CoLOS software generates Knorr's truck inventory information accurately and produces transportation and regulatory pro-forma invoice papers that help improve turnaround time at the pallet-loading dock area.
In a second phase of the project, Unilever increased productivity and compliance-driven enhancement with the installation of more CoLOS systems in seven other sites in Europe. The functionality of the system varies from site to site, but all of the equipment provides automated pallet labeling integrated with various ERP systems.
MARKEM and Unilever are also currently expanding the software at a plant in Ola Hellendoorn, The Netherlands, to allow for repacking of pallets held in refrigerated storage and for relabeling the pallet loads with new SSCC numbers while still retaining the original batch and lot numbers, article numbers and "best-before" dates to comply with traceability requirements. Unilever says it will also upgrade other sites at Loosdrecht, Oss, Delft and Vlaardingen to the most recent version of CoLOS software in order to unify the functionality of all the systems and to provide a common, standardized functionality for a new European SAP implementation currently underway. The company is also implementing a traceability system from MARKEM at its Rotterdam site.
While Unilever's key initiative was the original driver for the automation project at Knorr's Loosdrecht facility, other Unilever drivers include retail customer compliance, regulatory compliance and improved manufacturing and supply-chain efficiency and responsiveness.
The company says the system was a wise choice. It provides for needed efficiency improvements and has increased responsiveness, helps companies meet increasing customer and regulatory requirements and can help to minimize the potential business and financial impact of a major product recall.
More information is available:
Sign up for the Packaging Digest News & Insights newsletter.
You May Also Like
---