Automation's best system integrators
Automation's best system integrators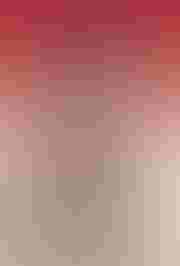 Vance J. VanDoren
Every year since 1993, Packaging Digest's sister publication, Control Engineering, has published the "Automation Integrator Guide" to let readers know who they can turn to for help with industrial automation and control projects. A special edition of the Integrator Guide dedicated to the packaging industry appeared in PD's "Suppliers Guide" last July and will be forthcoming again this summer.
In 2001, Control Engineering began a series of reports on the efforts of the Control System Integrators Association (CSIA) to define what makes a good system integrator better (see last month's column for more on the CSIA).
Now Control Engineering has identified three engineering firms that represent the best system integrators in the automation industry: Concept Systems; Advanced Automation; and the Benham Companies. These are the winners of Control Engineering's first-ever System Integrator of the Year competition.
All 1,650 system integration firms listed in the "Automation Integrator Guide" were invited to submit essays describing their achievements in the areas of technical expertise, business skills and customer satisfaction. A panel of nine industry experts chose three winners and 13 runners-up from 47 entries.
The winner among system integrators with annual revenues up to $10 million was Concept Systems, Inc. (www.conceptsystemsinc.com), of Albany, OR. Concept Systems focuses on automation and information systems for business. Their services include project management, system design and development, UL 508 panel fabrication, Autodesk and AutoCAD drawings, installation supervision, system startup and training.
Advanced Automation, Inc. (www.advancedautomation.com) of Exton, PA, won in the category for system integrators with annual revenues between $10 million to $50 million. Advanced Automation is an independent system integrator that aims to develop cost-effective, integrated industrial control systems that improve productivity, competitiveness and profitability.
In the category for annual revenues above $50 million, the winner was The Benham Companies, LLC (www.benham.com) of Walled Lake, MI. Benham provides hardware/software development and integration to the industrial, manufacturing, commercial and municipal sectors. Services include architecture and engineering design, infrastructure, environmental, systems engineering and integration, advanced communication systems, performance contracting, project consulting and development and design-and-build project delivery.
These three companies demonstrated their technical skills with number and type of degreed engineers, certifications held, memberships in associations and successful projects. Their business skills showed up strong in internal processes of training and project management. Not surprisingly, all three winners cited the packaging industry as an area in which they specialize. For more information, see their listings in the online "Automation Integrator Guide" at www.IntegratorGuide.com, or their detailed dossiers under Featured References at http://resource.controleng.com. For more on the System Integrator of the Year competition, including a list of judges and runners-up, see "System Integration at its Best" online at http://www.controleng.com/article/CA6395747.html.
Consulting Editor Vance J. VanDoren, Ph.D., P.E., contributes articles on process control, advanced control and systems integration. Dr. VanDoren also edits Control Engineering's and Packaging Digest's annual Automation Integrator Guide. Dr. VanDoren previously served the industrial automation industry as an applications engineer for General Electric and as a product marketing and development engineer for Texas Instruments' Industrial Automation Division. He currently manages a firm of consulting engineers in Lafayette, IN, where he develops custom control strategies for advanced process-control applications.
Sign up for the Packaging Digest News & Insights newsletter.
You May Also Like
---