Butterball adopts software to manage food safety compliance
Butterball adopts software to manage food safety compliance
Butterball LLC is now using an on-demand management solution for food safety compliance.
Butterball's deployment of the alert system from Delta Technology & Software will help the Garner, NC-based poultry giant safeguard consumers while increasing efficiency and business performance.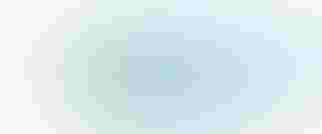 Butterball adopts software to manage food safety compliance
"Families have put confidence in the Butterball name for more than 70 years because we've always stressed the use of the best available safety tools," says Alice Johnson, vp of food safety, government regulations and public affairs for Butterball LLC. "Today, alert is the tool that sets that standard. As the food system becomes more complex, it's more important than ever to use technology that translates information into action. Our customers both demand and deserve this level of protection."
It's common for food companies to use a series of time-consuming and inconsistent manual food safety practices in approving shipments as they move through the system. These steps increase the possibility of mistakes that could send unsafe products into the marketplace, and also drain resources by slowing the movement of safe products.
In contrast, alert automates and enforces the safety process for every shipment-ensuring consistency and reducing the number of manual touchpoints. Faster supplier and internal cycle times mean safe ingredients can be used right away. Safe products can be shipped, received or stocked more quickly, allowing retailer and customer orders to be filled sooner. The cost of food safety compliance goes down, and the real return on investment can be measured in months.
Most importantly, the enhanced safety enforcement made possible by alert helps protect consumers, prevents product recalls, while protecting a company's hard-won brand integrity.
"This is the kind of above-the-bar commitment you'd expect to see from such a well-known segment leader," says Bill Pappas, Delta's CEO. "It's consistent with-and stands to enhance-the brand's reputation for providing safe, high quality products and excellent customer service."
Source: Delta Technology & Software LLC

.
Sign up for the Packaging Digest News & Insights newsletter.
You May Also Like
---