Conveyor for hand-pack operations
Conveyor for hand-pack operations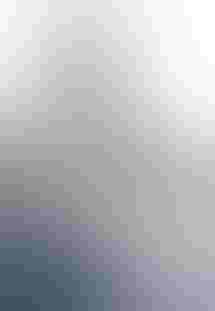 Conveyor for hand-pack operations
Designed to help simplify hand-packing operations, the Progressive Pack Conveyor integrates with an Ishida weigher to deliver an accurate weight that reduces product giveaway while allowing operators to create a pack with good visual presentation. Progressive Pack Conveyors can be built with up to 10 operator positions and with removable work tables. The speed of each conveyor is individually adjustable, while a PLC synchronizes operation of the weigher and conveyor. The weigher can even deliver different product weights to each conveyor. The flexible system can be set up in three configurations: 1. Charge pack by hand—Each operator removes a product charge from the center conveyor, fills a tray and arranges the pieces. 2. Charge pack by weigher—The weigher fills each tray and the operator arranges its contents. 3. Progressive pack—Operators add product from the flighted belt until the tray is filled.
Heat and Control, 800-227-5980.
www.heatandcontrol.com
.
Sign up for the Packaging Digest News & Insights newsletter.
You May Also Like
---