Fast times for sweet treats
Fast times for sweet treats



Wells' Dairy Inc. in Le Mars, IA, is no stranger to the benefits of automation for packaging operations. The company is one of the largest family-owned and managed dairy processors in the U.S. Never heard of Wells' Dairy? Well you might be more familiar with the name under which its more than 500 products, including ice cream and frozen novelties, are sold—Blue Bunny.

To help grow its business and maintain the high quality of its sweet treats, Wells' Dairy has embraced state-of-the-art technologies. For example, the company helped usher in a new age for robotic palletization in rugged environments when it worked with Kuka Robotics Corp. in 2002 to develop a robot for palletization in its massive freezer area. "When you put them in a 40-below-deg atmosphere, they just don't like to run the way they do in a 60-deg atmosphere," explains Ken A. Alesch, Sr., Wells' Dairy senior project integrator.

They engineered a robot that would perform reliably in freezing environments. From the systems' lubricants to a specially adapted energy supply system, the robot can palletize products at temperatures well below zero, thus helping maintain the dessert's high quality.


Speed Savings
The Wells' Dairy team, including Alesch, hasn't stopped evaluating new technology and questioning how to improve its packaging operations. In 2008, they attended PACK EXPO International in Chicago on the hunt for equipment that would reduce operational costs without sacrificing speed. Among their objectives, team members were looking for a better way to case pack on Cup Line 1 at its South Le Mars plant.

This was the beginning of a two-year packaging efficiency project that resulted in the installation of a new Delkor Systems Inc. Flex Loader case-packer for the line this year. As of August, the increased productivity of the FL-500i case packer is estimated to have saved Wells' Dairy at least $500,000.

In addition to speed and efficiency, the Flex Loader case-packer offers flexibility thanks to its compact footprint. Alesch notes a common challenge faced by packaging engineers is that they aren't always allotted a breadth of free floor space to accommodate future growth. This creates a problem when packaging engineers are tasked with upgrading or replacing lines as it "can be very challenging to introduce new equipment without impeding on other parts of the manufacturing process."

Robotics, again, play a major role in the Wells' Dairy packaging solution. The FL-500i comprises a Delkor-developed robot that is specifically engineered to accommodate the broad range of shapes and sizes of products within the dairy industry. "The Delkor two-axis robot is very compact, while maintaining a large range of motion," notes Rick Gessler, retail sales manager for Delkor Systems.

The robot enables automated case-packing that offers gentler and more accurate placement than can usually be achieved through mechanical systems that simply drop or push packages. Gessler explains that in addition to a large range of motion, accurate placement was essential to this application because the cups and closures were made of foam and paper, respectively, requiring precise loading to prevent damage during the case packing process.

The robot also is an example of how teams from both Wells' Dairy and Delkor Systems worked to design a case packer that is compact and efficient but does not incur restrictive building costs. Building in Delkor Systems' own robotic technology, Ken Sullivan, director of marketing notes, "addresses the issues of cost and compactness."

Another design feature that makes efficient use of floor space is the integration of a Wexxar/BEL 250 case taper supplied by Wexxar Packaging Inc., a div. of Pro Mach. The Wexxar/BEL 250 is equipped with the equipment manufacturer's Uni-Drive system that synchronizes conveyor belt speeds to eliminate case skew thus helping ensure each case is squarely taped. Its high-performance Dekka tape heads provide case sealing at speeds up to 25 cases/min on a wide range of case sizes. Additionally, the stainless steel construction is designed to work well in washdown environments as it guards against corrosion.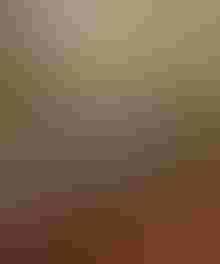 Foam cups traveling in multiple, single lanes to Delkor case packer
This rugged construction is evident throughout the case packing system as the Flex Loader was designed to withstand the frequent washdowns that Wells' Dairy conducts to ensure the sanitary environment of its packing lines. The case packer has a welded, tubular, stainless steel frame; stainless steel feet with bolt-down holes; a stainless steel swing-arm mounting for the HMI; a washdown-rated IP67 Servo/IP56 AC drive motors; and an upgraded NEMA 4X electrical enclosure with a no-hole, sloped-top main electrical panel. For additional operator safety, the machine is also equipped with IP67 interlocked safety guards with redundant switches with stainless steel woven wire-guard panels instead of standard Lexan polycarbonate resin thermoplastic panels.
Fully integrated
The machine was integrated into a line that packs 280 plain and decorated cups/min. Foam cups are manually depalletized onto the line, then conveyed to a four-lane filler. Each cup receives 4-oz of ice cream and is topped with a paper lid.

The cups then travel to one of the two quality assurance functions that the Wells' Dairy packaging engineering team incorporated into the packaging application. The first is careful weighing of each cup by a Mettler-Toledo Inc. Hi-Speed checkweigher. The machine helps ensure that the filler is maintaining high accuracy in dosing and that end consumers are receiving the full amount of product in each cup. Furthermore, the inline design of the checkweigher helps ensure that accurate weighing does not negatively impact Wells' Dairy productivity requirements.

In addition to its checkweighing procedure, Wells' Dairy also uses automated metal detection equipment to ensure that each cup of ice cream is free of metal contaminants. The Safeline metal detector, also from Mettler-Toledo Inc., has a robust construction that withstands the rigors of the high-pressure washdowns often done by dairy packaging operations. The detector's touch pad is built to be impervious to flooding, which the supplier says also minimizes the downtime often associated with sanitation routines and failed electronics. Safeline's Performance Validation Routine enables Wells' Dairy to confirm that its metal detector is always operating according to company policy by automatically scheduling equipment testing with standard test samples, and that an established sampling routine has been properly followed.

Ice cream cups that pass checkweighing and metal detection tests are then inkjet-coded with a lot and expiry date by an Excel 2000 from Videojet Technologies Inc. To help prevent human error when coding, Wells' Dairy utilizes several of the printer's software features, including automatic date rollover and production shift timers. Housed in a stainless-steel cabinet that meets IP65 wash-down standards, the inkjet printer enables highly readable coding on both plain and decorated cups at speeds—up to 1,832 char/second, depending on font.

The Excel 2000 printer's high-contrast coding capabilities enable Wells' Dairy to make sure that the codes can be read by consumers even when if they are printed onto dark areas on decorated cups. The opaque printing system uses hydraulics to eliminate constraints previously associated with pigmented systems. It is engineered to eliminate the need to periodically drain the system and to dramatically reduce non-imaging consumption. The Excel 2000's Autoflush fresh ink recirculation system maintains uniform pigment distribution in the ink supply bottle with no mechanical stirring mechanism. The system automatically keeps the ink supply in optimum condition, reducing maintenance time and costs.

The Delkor Flex Loader packs 48 filled, checked and coded cups to a case, which is supplied by Temple Inland. The packaging converter is third-party certified holds multiple SFI certifications. e.g.,  Sustainable Forestry Initiative (SFI) 2005-2009 Standard Forest Management Practices Procurement Systems and the SFI Fiber Sourcing Label Standards.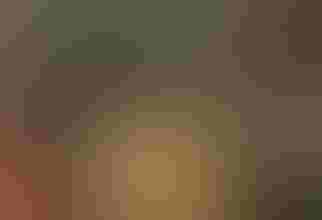 Wells
To further ease tracking of the ice cream cups, each packed case has a bar code imaged by either an Excel or Marsh Unicorn series printer—again both from Videojet Technologies Inc. Unicorn printers are compact single line, inkjet systems that can be mounted directly to conveyors. It includes a controller/key-pad with 11 selectable languages (Dutch, English, Finnish, French, German, Greek, Italian, Katakana, Portuguese, Spanish and Swedish); a printhead with a standard 0.3750-in. image area; 15-in. and 9-in. tubing with 1-in. outside diameter mounting brackets; and an 8 oz. bladder-pressurized, non-aerosol ink bottle.
Coded cases are hand- or mechanically-palletized depending on overall production activity throughout the 900,000 sq-ft plant. Product pallets are secured with a layer of stretchwrap, supplied by Unisource Worldwide Inc. and placed by a Lantech stretchwrapper, before being placed in the 12-story tall freezer area that has than 10.2 million cubic ft of cold storage space.
Technology-oriented
Wells' Dairy investments in packaging automation technology are paying off. At time of publication, Wells' Dairy reports that it makes and packages more than 120 million gals of ice cream annually and has become a worldwide employer: More than 2,500 production, sales, office and support personnel make up the Wells' Dairy family. The company's Blue Bunny products are sold in numerous countries, including those in Latin America and the Pacific Rim.

Delkor Systems Inc., 800/328-5558. www.delkorsystems.com
PACK EXPO International, 703/243-8555. www.packexpo.com
Kuka Robotics Corp., 866/873-5852. www.kukarobotics.com
Lantech, 800/866-0322. www.lantech.com
Mettler-Toledo Inc., 813/889-9500. www.mt.com
Sustainable Forestry Initiative Inc., 202/596-3450. www.sfiprogram.org
Temple-Inland, 512/434-5800. www.templeinland.com
Unisource Worldwide Inc., 800/864-7687. www.unisourcelink.com
Videojet Technologies Inc., 800/843-3610. www.videojet.com
Wexxar Packaging Inc., a div. of Pro Mach, 888/565-3219. www.wexxar.com

.
Sign up for the Packaging Digest News & Insights newsletter.
You May Also Like
---