Food Firms to Expand Use of Automation in 2022
Food Firms to Expand Use of Automation in 2022
Hormel, Tyson, and other major food manufacturers plan to invest in automation in their operations next year.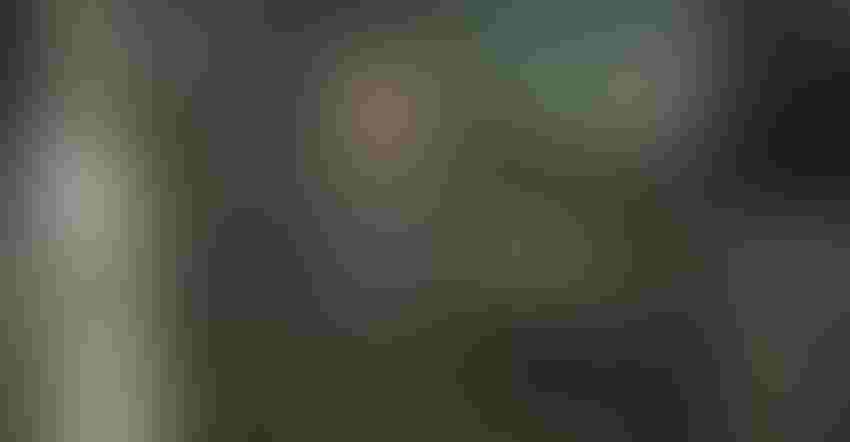 Representative image
Image courtesy of Sally and Richard Greenhill / Alamy Stock Photo
Automation has been a part of food and beverage manufacturing for some time, but the COVID-19 pandemic's impacts on labor and operations have led several top industry players to accelerate efforts to implement the technology. Three out of five food industry executives surveyed by Deloitte this year said they are actively looking for opportunities to automate work in their companies. 
Snack maker Utz Brands Inc. focused on beefing up the automation capabilities of its production facilities in 2021 to cut its costs and increase its margins. "We are fishing hard on our productivity programs, which are focused this year on continuous improvement in automation across key manufacturing processes and we remain on track to deliver about 2% productivity this year," Utz chief executive officer Dylan Lissette said in an earnings call. "Productivity will continue to increase as we ramp up investments in higher ROI projects." 
The producer of SPAM and other packaged food products, Hormel Foods, plans to increase its use of automation in 2022 to counter some of the ongoing challenges facing all food processors in the US. "We have always included automation in our annual capital planning process," Mark A. Coffey, group vice president, supply chain for Hormel, said in an investor meeting in October. "With the uncertainty of labor and this tight labor supply, we are ramping up our investments in automation."
Tyson Foods unveiled a new productivity program last month that aims to create $1 billion in savings using digital technology like AI and predictive analytics in operations, supply chain, planning, logistics, and warehousing, as well as the implementation of automation and robotics. 
"We will leverage automation and robotics to automate difficult and higher turnover positions," president and chief executive officer Donnie King explained in the firm's Q4 2021 earnings call. "For example, we have substantial opportunity to automate the debone process within our poultry harvest facilities using the combination of both third-party and proprietary technologies."
A $48 million expansion project at Tyson's Pine Bluff, AR poultry plant announced in April includes the addition of automated processes to the site's product packing lines. 
The protein products maker also intends to make significant investments in the coming months to increase the capacity of its operations in response to a projected hike in demand over the next ten years. "On capital loan, we expect to invest $2 billion in fiscal year '22 with a disproportionate share focused on new capacity and automation objectives," King said to shareholders.
The Bigger Picture
Rising labor costs, a shortage of workers, and high consumer demand are prompting some of the industry's most prominent firms to inject millions into automation initiatives. As the labor crisis continues to impact food and beverage manufacturers, Powder & Bulk Solids expects to see more companies launching similar projects in the months to come.
To learn more about the major issues that will impact US food and beverage manufacturing in 2022, click here.
Sign up for the Packaging Digest News & Insights newsletter.
You May Also Like
---