Gear motors improve efficiency for AccelPak
Gear motors improve efficiency for AccelPak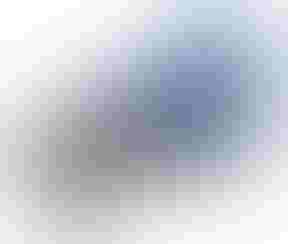 The all-steel hypoid right-angle gear design transmits torque more efficiently for more torque density in a compact unit.
Hyponic right-angle gear motors and Cyclo concentric gear motors from Sumitomo (www.sumitomodrive.com) are paying big dividends for AccelPak, Inc. (www.accelpak.com), Ottawa, KS. AccelPak designs and builds packaging equipment for powders and granular products in the flour and bakery industry. Manual, semi-automatic and fully automatic versions of its vertical auger bagging system are running products ranging from hard and soft wheat flour and whole, cracked and crushed wheat to a variety of bakery mixes. AccelPak also produces its Component Series machines for users who have unique application requirements, and its Net Weight Free-Flowing automatic packaging system that is designed to bag difficult granular products.
AccelPak's newest fillers are the AP2600 fully automatic system and the AP2200 semi-automatic system. Both machines are vertical auger fillers that use bottom-up filling technology that allows the bag to be filled from within a couple of inches from the bottom of the bag, thus limiting dusting and increasing product compaction in the bag. These new products use Sumitomo gear motors exclusively.
For more information about motors, visit Packaging Digest's AUTOMATION TECHNOLGY CHANNEL at http://www.packagingdigest.com/ info/automation/
AccelPak switched to Sumitomo gear motors about eight months ago and continues to be happy with its decision. "We had been using Sumitomo motors on our conveyors, and they just go and go, with no problems," says Accelpak's director of marketing David White. "This is one of the most efficient motors on the market, and it's grease-packed, so it doesn't require much maintenance. It costs a little more than its competitors, but it pays for itself in the long run."
Hyponic right-angle gear motors are available from 1/8 to 7.5 hp and ratios from 5:1 to 1,440:1.
More information is available:
Sign up for the Packaging Digest News & Insights newsletter.
You May Also Like
---