Gearing up, despite the uncertainties
Gearing up, despite the uncertainties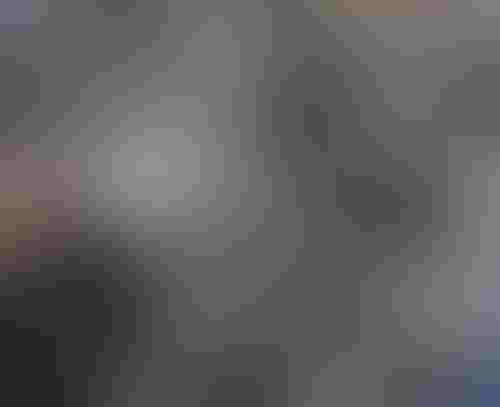 Pkg mchy buyers
Earlier this spring, the outlook for the global packaging machinery market looked promising, as pent-up manufacturing demand overlapped a growing consumer confidence in the budding financial recovery.

Then came the dog-days of summer, when the U.S. debt crisis sent the world economy on a neck-snapping roller coaster ride with more ups and downs and loops than most people can stomach. And consumer confidence tanked. According to a June 2011 CNN poll, 48 percent of Americans think another "Great Depression" is "very likely" or "somewhat likely" in the next 12 months.

As we chug-a-lug into fall and the PACK EXPO Las Vegas show, let's take another look at packaging machinery sales in various regions and markets—such as fast-moving consumer packaged goods, food/beverage, personal care and health care—to see where we are and where we might be headed.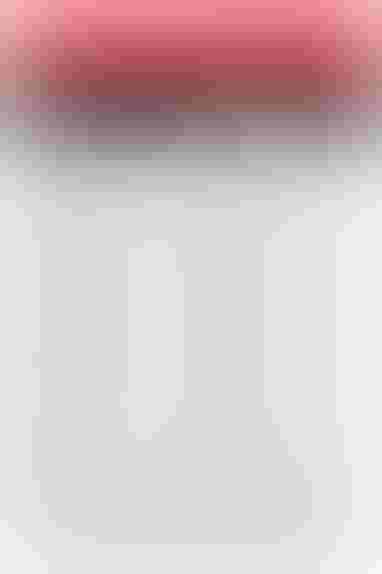 Top 10 countries for new product pkg launches
Deep dive
We researched data from multiple sources to get an overall view of the global packaging machinery market. The accompanying tables, charts and graphs illustrate pieces of the total market, including shipments and/or demand by region and by end-use market.

VDMA (www.vdma.org), the German trade association of food processing and packaging machinery, says world trade in packaging machinery has increased continuously for years, reaching a volume of 14.6 billion Euros in 2008 (about US$20.6 billion at today's exchange rate). The recent Great Recession dampened demand, and exports briefly declined in 2009. But the industry expects numbers from 2010 will show a more robust market gain.

According to the Commerce Dept.'s Intl. Trade Administration (www.trade.gov), the global market for packaging equipment for 2009 was estimated to be nearly US$25 billion.

Freedonia (www.freedoniagroup.com) estimated US$28.6 billion in packaging systems sales for 2009 and projects a respectable growth rate from there: "Global demand for packaging machinery is projected to rise 4.7 percent annually through 2014 to $35.9 billion, an improvement over market growth during the recession-impacted 2004-2009 period. Sales growth will be driven by an acceleration in manufacturing output, as well as by a favorable fixed investment environment worldwide."

Most optimistic of all are projections from Global Industry Analysts (www.strategyr.com), which estimate the global packaging machinery market for 2010 at US $32.5 billion and forecasts sales to exceed US$40 billion by 2015, with demand from developing markets to likely drive the most growth.
By region
The MPI Group (www.mpi-group.net) reports that, although manufacturing plants around the world continue to operate below capacity, nearly half of them plan to increase spending on capital equipment in 2011.

According to The MPI Group data of 334 U.S. facilities and 145 plants from around the world, international beats U.S. demand and will continue to do so. "International plants spent significantly more on capital upgrades than U.S.-based facilities in the past year [2010]—10 percent of plant revenue (median) compared to 3.1 percent (median) at U.S. plants. Further, the spending gap looks to continue through 2011, with 55 percent of international plants planning to increase capital spending, compared to 44 percent of U.S. plants."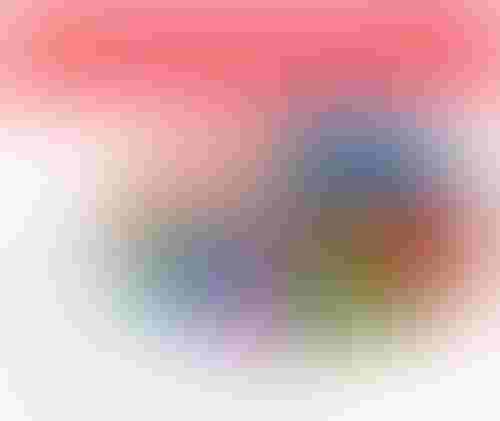 1 Global Pkg Mchy Market Share by Country 2007
Freedonia and GIA agree that the driving force behind the growth of packaging equipment sales will be because of gains in emerging nations, specifically (GIA says) Asia-Pacific, Latin America and the Middle East. GIA explains that this is "due to accelerated industrial demand, rapid expansion of food processing and consumer durables sectors, and burgeoning foreign investment in local production facilities."
Who's selling? In 2007, Germany, host country of Interpack, had the winning 22.7 percent share of market, according to GIA. Italy placed at 16.7 percent and the U.S. showed at nearly 11 percent (see chart #1).
Move ahead to 2009 and Freedonia reports a slightly different order with China on top with 18.4 percent of global shipments; Germany follows at 17 percent and North America is next at 14.4 percent (see chart #2). By region, though, Freedonia's numbers add up this way: Western Europe, 43.8 percent; Asia Pacific, 37.8 percent; North America, 14.4 percent; and Other Regions, 4 percent.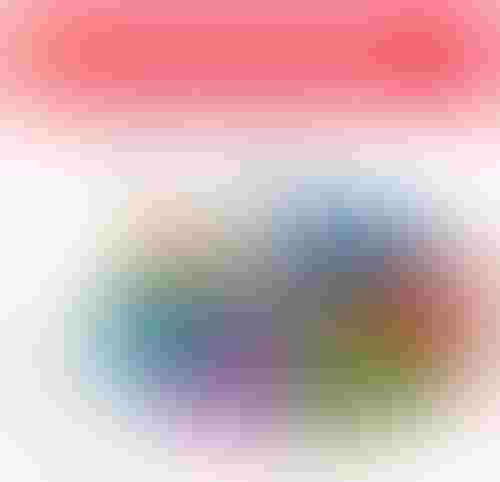 2 Global Pkg Mchy Shipments by Region 2009
Who's buying? GIA puts Europe/Middle East/Africa as the top region, followed (respectively) by Asia, North America and Latin America (see chart #3). GIA also projects that the order of these regions won't change any time soon.

Competition is truly global, as the export picture shows. According to VDMA, Germany's share of world exports was 34 percent, for a volume of around 4 billion Euros in 2009 (about US$5.6 billion based on current exchange rates), down about 25 percent from 2008. The U.S., Russia and China (respectively) are the most important markets for German exports. 

In comparison, exports of Italian packaging machinery were approximately 96 million Euros in 2010, according to Messe Düsseldorf North America (www.mdna.com), sponsors of the triennial Interpack show. And PMMI (www.pmmi.org)—the North American trade association for processing, packaging and converting equipment whose mission is to improve and promote members' abilities to succeed in a global marketplace—puts exports from the U.S. at 17.5 percent in 2009.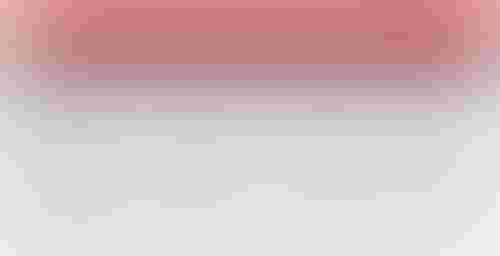 3 Pkg Mchy Annual Sales by Region
We've taken a closer look at packaging markets in the fast-growing developing economies of BRIC countries (Brazil, Russia, India, China) in the sidebars that accompany this article.
By market
The top market driving packaging machinery demand is food, followed (respectively) by beverage, pharmaceutical & personal care products and chemical products (see chart #4).

Freedonia predicts that food will account for 43 percent of all sales worldwide by 2014, but beverage will post the fastest gains, averaging 5.3 percent growth annually through 2014. This is not surprising considering there may be 9 billion people living on our planet by 2050, and they will all need to eat and drink.

4 Global Pkg Mchy Demand by Market
According to VDMA, "The food and beverage industry is a robust economic sector worldwide, with high investments, and is one of the largest purchasers of packaging machinery, with a share of 60 percent. The pharmaceutical industry is also less subject to economic fluctuations, since people have a fundamental need to be supplied with basic medicines. This industry purchases around 20 percent of all packaging machinery."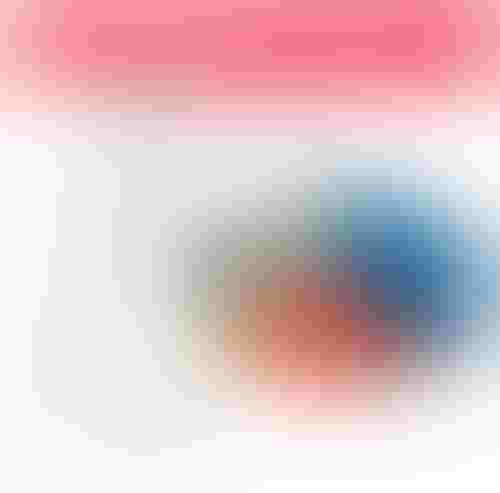 5 US Pkg Mchy Shipments by Market 2009
Showing a consensus among the various groups, these 2009 "demand" percentages in the world market pretty much match 2009 "shipment" numbers from PMMI in the U.S. (see chart #5).

In its Third Quarter Oulook report released in July 2011, PMMI reported that its Second Quarter Outlook predictions were right: The General Business Conditions Index hit record highs in March, then declined in subsequent months, indicating slowed growth.

PMMI anticipates that the rise in Industrial Production from earlier this year will slow gradually through the rest of 2011 and into early 2012. However, production indexes are marked as "positive" for the remainder of 2011 for four of six markets: Pharmaceutical and Medical Devices; Personal Care Products; Consumer/Commercial Industrial Durables, Hardgoods, Components and Parts; and Food and Foods Preparation. Production indexes are "flat" for the rest of 2011 for Beverages, Coffee & Tea; and Chemicals and Cleaning Products.

And according to the report, "We expect renewed momentum in the economy to support accelerating rise in production through the latter three quarters of 2012." (See chart #6.)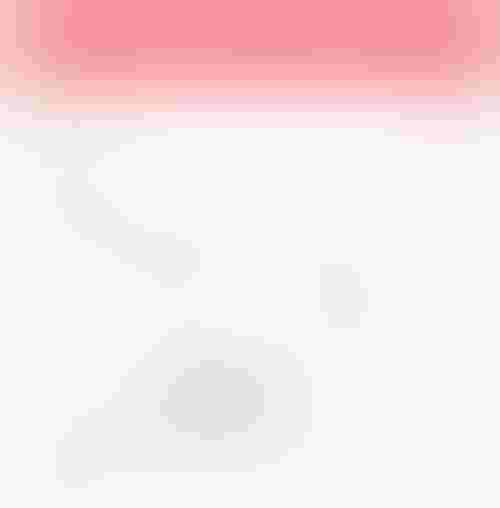 6 US Pkg Mchy Shipments to Production
One step ahead
We expect machinery buyers worldwide will continue to look for multi-functional systems that deliver, as PMMI says, "greater operating efficiency, changeover at the push of a button, lower energy consumption, a decrease in waste and a reduction in labor. All at an affordable price."

VDMA specifically mentions that the decreased energy consumption of systems using distributed servo technology will be attractive to packaging operations. GIA sees a trend in the use of more servos, too, as well as more networking architectures and robotics.

Idle machines can be good (saving energy) and bad (losing productivity). But many production line engineers expect systems, once running, to quickly produce quality packaging—independent of operator interaction or skill—to reduce both product and packaging material waste.

Investments in new machine technologies and automation often require financing. So what's the status of capital spending? New August 2011 numbers are mixed from The Equipment Leasing & Finance Foundation (www.LeaseFoundation.org), which tracks a monthly confidence index for the equipment finance industry. In summary: "Overall, confidence in the equipment finance market is 50.0, down from the July index of 56.2, indicating apparent industry reaction to U.S. economic conditions and federal government fiscal management and policies."

Here are some telling results:

• 21.1 percent of executives expect more access to capital to fund equipment acquisitions over the next four months, down from 23 percent in July. 73.7 percent of survey respondents indicate they expect the "same" access to capital to fund business, a decrease from 76.7 percent the previous month. 5.3 percent of survey respondents expect "less" access to capital, the first time in nine months any respondents said they expect "less" access to capital.

•When asked, 23.7 percent of the executives reported they expect to hire more employees over the next four months, down from 32.6 percent in July. 65.8 percent expect no change in headcount over the next four months, an increase from 58 percent last month, while 10.5 percent expect fewer employees, an increase from 9.6 percent in July. 

•In August, 28.9 percent of respondents indicate they believe their company will increase spending on business development activities during the next six months, down from 44.2 percent in July. 68.4 percent believe there will be "no change" in business development spending, up from 55.8 percent last month, and 2.6 percent believe there will be a decrease in spending, up from no one who believed so last month.

If you follow the money trail here, the near-term outlook remains unclear, as uncertainties cause many companies to pause rather than take action. But in the U.S., there is more talk in the media about businesses, not government, leading the nation out of the recessionary doldrums. 

Growth is the mantra of the day. That bodes well for job creation—and the subsequent boost in consumer confidence—which will be vital to any significant revival. And for global packaging machinery sales.
BRAZIL: Packaging machinery for cosmetics most in demand
Overall, global shelves saw a 5.4 percent drop-off in the number of product and new packaging launches. The U.S. continues to lead the ranking with 11.9 percent of the total. Accounting for 4.6 percent of global packaging launches, Brazil currently ranks eighth in the world.

From January to June 2011, Brazil saw a 7.08 percent reduction in the number of product launches and packaging redesign. Data from a recent survey conducted by the Global Monitoring Laboratory of the Center for Packaging Studies at ESPM (College of Marketing and Advertising) (www.espm.br) counted 5,916 new packaging units hitting shelves, compared to 6,367 during the same period in 2010. 

"The crisis that affected the markets in 2008 is still having an impact on the 2011 releases," explains Fabio Mestriner, design and packaging professor at ESPM.

In spite of the general slowdown, cosmetics continue to dominate Brazil's packaging market. During the first six months of the year, Procter & Gamble was responsible for 1.5 percent of releases featuring new packaging, followed closely by Unilever (1.4 percent) and Avon (1.3 percent), while Nestlé secured fourth place with 0.9 percent. L'Oréal and Make-Up Art Cosmetics (M.A.C.) tied with 0.8 percent. Rounding out the top 10 are Tesco (0.7 percent), Beiersdorf (0.6 percent), Lidl (0.6 percent) and Cosnova (0.5 percent). 

"The highlight of the period goes to the nail enamel, which continued to rise, reaching the fourth place among the categories with the highest number of launches," says Mestriner. "Across most categories we're also seeing rigid packaging leading the way, significantly surpassing flexible packaging options."

Mestriner adds that private label brands continue growing and driving packaging trends in Brazil. While private label saw a dip in other global markets, the market is still showing traction across a variety of categories.
RUSSIA: Convenience packaging growing in popularity, demand
International trade fair organizer Messe Düsseldorf reports that, with approximately 143 million consumers, Russia is one of the most important foreign markets for consumer goods in the world, in particular for foods and beverages. These two markets account for about 30 percent of consumer spending in Russia. Spending on food is predicted to rise by 62 percent by 2015. 

Living and eating habits are changing, with convenience products—and packaging—enjoying great popularity. Easy-open metal cans, flip-top bottled water and microwavable packages have all performed well, according to research firm Euromonitor Intl. (www.euromonitor.com). 

The growing popularity and availability of convenience products is accompanied by the increased number of super- and hyper-markets, which can increasingly be found even in medium-sized towns. These developments have given a new stimulus to the Russian packaging industry, with great interest in innovative technologies and packaging materials.

Erhard Wienkamp, a member of the management board of Messe Düsseldorf responsible for international trade fairs, including the Russian Upakovka/Upak Italia show, which took place in January 2011, says, "The rise in the number of exhibitors and the increased area covered by the fair alone indicate that manufacturers have regained confidence in the Russian market, and the outcome is proof that this confidence was justified. They have reported a significant rise in demand and intense negotiations, and are optimistic about the prospects for post-fair business."
INDIA: Modernization, technology drive packaging markets
Demand for packaging of various different types continued to rise in India during 2010, according to the April 2011 Packaging Industry in India report from Euromonitor.

The main driver of this shift towards packaged goods is the growth in more organized and modern retailing channels such as supermarkets and hypermarkets. Euromonitor reports that, as these modern retail outlets are better equipped to showcase packaged products compared to India's traditional retail outlets, the role of packaging in influencing purchasing decisions in-store is greatly increasing-and this has made packaging an even more important marketing tool than ever before.

Research and Markets (www.researchandmarkets.com) agrees that retail advances are a key driver. In its Indian Packaging Industry: An Analysis report, the research firm also notes that technology is boosting the packaging industry's outlook. The country has adopted various upgraded technologies, such as aseptic packaging, retort packaging and biodegradable packaging to enhance the shelf life of food products. Rapid growth in packaging will be led by the increasing use of innovative packaging equipments and the region's rising flexible packaging market. The food packaging equipment market is flourishing supported by factors such as the growing food industry in India, increasing imports of machinery from Taiwan, Korea and China, and rising investments by companies in the food processing market. 

Print-Packaging.com Pvt. Ltd. (www.indiapackagingshow.com), organizers of the India Packaging Show, explain that, although the Indian packaging industry is highly fragmented, it's growing at a rate of 22 to 25 percent per year, thanks in part to the organized retail sector (previously mentioned) and a swelling middle class. India's per capita packaging consumption is less than $15 compared to the worldwide average of nearly $100. So there's room for upward movement.

Foods and pharmaceuticals show tremendous potential for packaging industry growth, says Print-Packaging.com, which cites these figures:

• India is the world's 2nd largest producer of food next to China.
• The growth of food processing sector has nearly doubled to 13.7 per cent during the last four years.
• Indian pharmaceutical industry ranks 4th in terms of volume (with an 8 percent share in global sales) globally.
• In terms of value it ranks 13th (with a share of 1 percent in global sales) and produces 20 to 24 percent of the world's generic drugs (in terms of value).
• India has the largest number of FDA-approved manufacturing plants outside the U.S. (almost 100 such units).

Automation is helping India compete in the global market, and its strength in information technology gives it an edge. According to Print-Packaging.com, one field where IT is being successfully deployed is the management of the supply chain. This has brought the focus on the automatic identification and data capture technologies, which in several companies is integrated with applications in enterprise resource planning (ERP) and electronic data interchange (EDI).

CHINA: More disposable income fuels product, packaging demand
In December 2010, the People's Daily newspaper in Beijing stated that China had become the world's second largest packaging country in the international community behind the U.S., with an annual output value of 1 trillion yuan.

This growth is partly in reaction to the demand from a receptive audience. Research and Markets reports that China's increased wealth has led to an increase in consumption in goods, specifically of imported packaged foods. The rapid growth of convenience store chains and supermarkets along with rising global demand will stimulate the growth of sales and exports of this market in China.

Factors leading to the development of the packaged food market include growth in the retail industry, rising middle class and increasing ability to pay, arrival of food multinationals, changing demographic pattern, changing urban lifestyle and improvements in packaging technology.

A Freedonia study says that China's packaging equipment market alone should grow about 8.7 percent annually over the next four years, primarily fueled by increasing consumption and higher disposable incomes. The demand for a wider range of products creates the need for more differentiated packaging overall. 

For example, according to research from Pira Intl. (www.pira-international.com) entitled The Future of Luxury Packaging to 2015: Global Market Forecasts, the key market trend in luxury packaging in China is brand owners' interest in sustainable packaging. Growing at a projected CAGR of 10.8 percent over the next five years, luxury packaging in the country is expected to be worth $2.5 billion by 2015, up from an estimated $1.5 billion in 2010. Consumption of luxury goods in China has now surpassed that of the U.S., making it the largest market for luxury goods after Japan. By 2015, Pira expects that 29 percent of global luxury products will be consumed in China, making it the world's largest luxury market.

Commerce Secretary Gary Locke said in a speech in December 2010 that the U.S. government welcomed continued strong growth in China as a way for China to improve the well-being of its citizens. But money in China also stimulates the global economy. "As more and more Chinese move into the middle class, they will want world-class, American-made goods and that will mean more jobs here in the U.S. as our companies work to meet that demand," Locke said.

.
Sign up for the Packaging Digest News & Insights newsletter.
You May Also Like
---