Integrated motion-control technology at brewery boosts speed and accuracy of its packaging machine
Integrated motion-control technology at brewery boosts speed and accuracy of its packaging machine
As manufacturers continue to find new ways to produce more products at faster speeds, they are demanding greater efficiency and accuracy from their packaging operation. This is putting increased pressure on machine builders to build machines that are not only fast and reliable,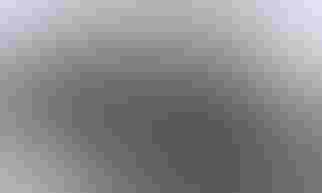 Machine shot 1 HI-RES.jpg
but flexible enough to keep up with frequent line changes and scalable enough to handle the introduction of new products. As a machine builder with more than 100 years of experience designing and manufacturing high-speed packaging machines,
Thiele Technologies, Inc.
is well aware of these demands.
Headquartered in Minneapolis, Thiele offers a complete line of cartoning, case and tray packing, palletizing, and bagging equipment serving a variety of industries, including food and beverage, cosmetics, pharmaceutical, household goods, pet food and industrial products. Remaining competitive and winning new business hinges on Thiele's ability to build machines that are not only versatile and user-friendly, but also capable of meeting the high-speed, high-throughput demands required in many of today's large-scale production operations.
Challenge
When a leading brewery contacted Thiele about building two new tray former packing machines, Thiele knew it would have to rely on cutting-edge control technology to meet the customer's speed, accuracy and flexibility demands. The machines, which were to be installed in plants in CA and GA, would be used to load cans and bottles onto trays to create cases and packages of multiple sizes and configurations. To accommodate the beer producer's extensive product line, the machines needed the versatility to handle a wide variety of can and bottle sizes and packaging configurations. Reliability and throughput also were crucial in order to keep pace with the manufacturer's high-volume production demands. Equally important for the customer was the ability to quickly adjust to frequent line changes with minimal operator involvement.
Adding to the challenge was the need to design, build and install the machines in an extremely tight timeframe. To meet these machine-builder performance requirements, Thiele sought to employ a standard control platform that would allow easy programming and configuration, along with advanced electronic servo-motion control technology to meet the accuracy, speed and versatility needed in the brewer's demanding packaging operation.
Solutions
Thiele turned to Rockwell Automation for a control solution that would significantly enhance the performance and flexibility of its Nigrelli Envoy Tray Former Packer, a continuous-motion, high-speed packaging system designed for loading cans, cartons and bottles onto corrugated trays, U-board or pads. The Envoy processes up to 3,600 containers/min with extremely accurate positioning and versatility. At the heart of the machine is a Rockwell Automation Kinetix Integrated Motion solution featuring an Allen-Bradley® ControlLogix® controller, Allen-Bradley Kinetix® 6000 multiaxis servo drives and Allen-Bradley MP-SeriesTM servo motors. Together they coordinate and control all major machine functions, including control of the rotary tray and feeding system, and placing and carrying the trays through the machine.
Unlike other motion-control systems that require multiple controllers and programming packages, the ControlLogix controller ties all control functionality into a single, multitasking controller platform. Motion functions are embedded in both the ControlLogix controller and the Rockwell Software® RSLogixTM 5000 programming software. Engineers used a SERCOS interface module for integration with the compact Kinetix 6000 servo drives, helping to reduce wiring time. The MP-Series, low inertia motors start and stop quickly and drive machine components at precise and easily adjustable speeds. Operators can view machine status and performance parameters through an Allen-Bradley PanelViewTM Plus 1000 touch-screen human-machine interface.
The integrated motion instructions in the RSLogix 5000 software minimize the need to write and coordinate two programs on different controllers. Pre-defined motion control commands in the ladder logic programming language make servo-motion programming simple. Once the basic movement commands are programmed, engineers can duplicate them for other axes in the program, dropping them in where appropriate.
"With the need for high reliability and fast changeovers, the servo control technology from Rockwell Automation provided the best option," says Stephen Kaye, Rigid Product Line Manager, Thiele Technologies. "The single programming package of the Kinetix Integrated Motion solution streamlined our design effort and allowed us to configure the machines quickly to meet the customer's tight delivery schedule."
Results
The new Nigrelli Envoy Tray Former Packer is one of the fastest machines of its type on the market. With its integrated, electronic servo-motion design, the machine delivers superior tray placement and transfer accuracy with speeds up to 150 traysmin. With its shift from a mechanical line shaft to servo technology, the machine also will contribute to a more sustainable production operation. 
This is due to the improved energy efficiency of the servo drives as an alternative to pneumatic or hydraulic systems-two of the most expensive sources of energy in a factory. The servo-controlled rotary tray feeder system precisely places and transfers the trays at high speeds for excell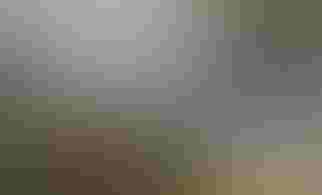 close-up can picture HI-RES.jpg
ent accuracy and throughput. The machine's user-friendly features allow the beer producer to easily manage product changeovers. Operators only need to enter the parameters once, using the touch-screen HMI. They simply indicate the container size and the servo drives adjust accordingly.
The integrated control platform and single programming environment allowed designers to configure motion and sequential control in a single package, helping result in faster application development and lower overall cost. Packaging performance is enhanced because all system control elements reside within the same multiprocessor control architecture. The result is real-time communication and data manipulation for motion control, which yields greater precision and throughput. The ControlLogix controller automatically configures the drives over the SERCOS interface when powering up. This helps accelerate machine setup and installation.
Detailed drive and motor status information is easily accessible from the controller, allowing operators to monitor performance, improve reliability and minimize unplanned downtime. Engineers also saved time developing the system architecture by using the Kinetix Accelerator Toolkit CD, which provides files, program codes and manuals for implementing the controls. From there, the toolkit provided recommendations for hardware selection, system layout and even wiring schematics, which helped Thiele reduce its control system design time by about 30 percent.
The machine's electronic servo-based control system provides recipe-based changeovers, allowing the brewer to reduce its changeover time from several hours to about 20 min. With recipe control, the manufacturer is able to sidestep the repetitive process of tuning the machine during a line change by saving and managing multiple settings. That way, the switch from a 12-oz can to a 16-oz can is a simple keyboard entry, not an engineering design function. The electronic servo control also minimized the amount of wiring required, which helps not only cut commissioning time in half, but also reduce installation costs.
As a result, Thiele was able to install the machine in a single day, compared to several days with a mechanical-based system. "The decision to use Rockwell Automation controls proved to be the best choice for us, as well as for our customer," Kaye says. "It gave us fast configuration and easy setup, and provided our customer with the throughput and performance it needed, along with fast changeovers and lower maintenance costs."
More information is available:

Rockwell Automation, 414/382-2000. www.rockwellautomation.com
Thiele Technologies, 612/782-1200. www.thieletech.com
This story was published in the March 2010 edition of  The Journal from Rockwell Automation, Inc. The results mentioned above are specific to Thiele's use of Rockwell Automation products and services in conjunction with other products.
Sign up for the Packaging Digest News & Insights newsletter.
You May Also Like
---