Manufacturing exports could add 5 million U.S. jobs by 2020
Manufacturing exports could add 5 million U.S. jobs by 2020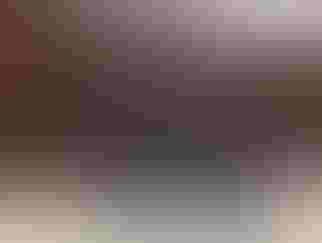 Obama expecting export containers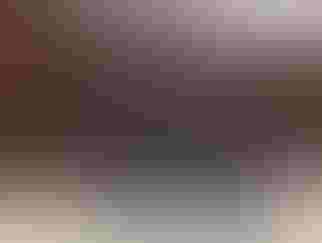 Obama expecting export containers
Rising U.S. factory productivity, spurred by falling natural gas prices, could help the nation boost exports of products such as locomotives and factory machinery and add as many as 5 million manufacturing and support jobs by the decade's end, a new analysis found.
High worker productivity and low energy prices driven by a surge in shale gas production will give the United States a cost advantage in exports against Western European rivals and Japan in the coming years, according to a Boston Consulting Group report set for release on Friday.
By 2015, those factors will make average manufacturing costs in the United States lower by 15 percent than in Germany and France, 8 percent than in the United Kingdom and 21 percent than in Japan, the study projects. Factories' costs in China will remain 7 percent cheaper than those in the United States, however.
The competitive gap in some ways reflects the open U.S. labor market, where companies can quickly add or cut workers to meet changes in demand, said Hal Sirkin, a senior partner at the BCG consultancy and author of the report.
"In Europe and Japan, it's relatively hard to lay people off, and because of that you have employees for a long period of time that you may not be able to use," Sirkin said. "In the United States, there's much more flexibility."
Besides the ease of adding or firing workers, lower wages and Americans' readiness to move for work will make U.S. factory labor costs 20 percent to 45 percent lower than prevailing costs in Western Europe and Japan by 2015, the study found.
BCG forecast that a glut of natural gas production in the United States would keep the nation's prices of the fuel 50 percent to 70 percent below those in Europe and Japan, as well as hold down electricity costs.
BEYOND ONSHORING
U.S. factory employment has grown by about 3.6 percent to roughly 12 million people from a 2010 post-recession low, a trend that could accelerate as the United States becomes a more competitive exporter, BCG said.
The increase in part reflects a realization by manufacturers that rising shipping costs and wage inflation in China and other countries have made it cheaper to make products at home.
The recent growth in U.S. factory employment follows a drop of about 40 percent over three decades as many businesses concluded that high wages made the country too costly for manufacturing and economists predicted that Americans would turn away from assembly jobs in favor of work in the service sector.
Over the past year, though, major U.S. exporters General Electric Co (GE.N) and Caterpillar Inc (CAT.N) have both added U.S. factory jobs. The study also noted that foreign-owned companies including Japan's Toyota Motor Co (7203.T) and Germany's Siemens AG (SIEGn.DE) were also making products in the United States and exporting them to other countries.
BCG said the United States could boost its exports by about $90 billion by the end of the decade by winning orders currently filled by Western European and Japanese factories. Total U.S. exports came to $1.48 trillion in 2011, according to the Census Bureau.
Based on the export forecast and current worker productivity figures, BCG projects that the U.S. could add 2.5 million to 5 million jobs by 2020, an estimate that includes jobs in both factories and related services, such as trucking and construction.
The biggest export gains could come in the industrial machinery, transportation and chemicals sectors -- slices of manufacturing that are both highly energy-intensive and automated, requiring fewer workers, BCG said.
One wild card is the euro currency, which fell fairly steadily in value from mid-2011 through July as the region's policymakers struggled with a debt crisis. This slide made European factories relatively more competitive than their U.S. rivals.
That advantage has begun to fade over the past two months, with the euro trading at $1.29 on Thursday, up about 7.5 percent from its July 24 low.
Sirkin said little short of an outright collapse in the euro would change BCG's analysis.
"Obviously currency matters," Sirkin said, "but over the range that the euro's been over the last reasonable period of time, the fundamentals don't change."

Source: Reuters
.
Sign up for the Packaging Digest News & Insights newsletter.
You May Also Like
---