Record-busting PACK EXPO shows off 12844
Record-busting PACK EXPO shows off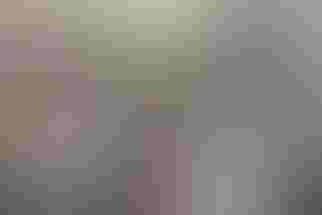 Pack Expo Las Vegas 2011 show floor
PACK EXPO Las Vegas 2011 was one for the record books. The event's square footage, exhibitors and attendees topped figures for the previous Las Vegas-based PACK EXPO in 2009 by double digits across the board. Thanks to the bustling activity, attendees departed the convention center with a bright outlook of the packaging industry's future.

There's always so much to see and it seems like there's never enough time. Packaging Digest editors John Kalkowski, Lisa McTigue Pierce, Jack Mans and Jenni Spinner, and blogger John Henry (a.k.a. KC Boxbottom), spent nearly every minute of the 2011 PACK EXPO Las Vegas show walking and talking to attendees and exhibitors. Here are a few highlights of what we saw and heard: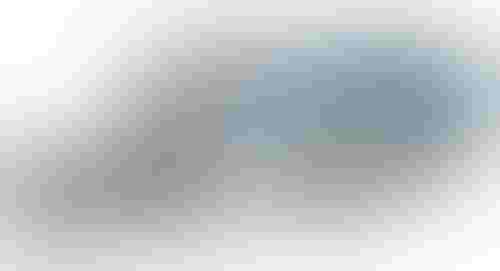 ABC Pkg Machine PELV 2011
We saw several great innovations emanating from supplier partnerships, like this one: A-B-C Packaging Machine Corp.'s (www.abcpackaging.com) new Model 450 high-speed case erector—which uses a servo-operated sealing ram—was set up to effectively seal up to 55 cases per minute using a new renewable-material, soy-based adhesive from H.B. Fuller (www.hbfuller.com). An alternative to petroleum-based hot melt adhesives, the Liquamelt adhesive starts out as a liquid, so it doesn't have to be heated to melt. This saves up to 40 percent on energy costs. Instead of a heated tank and heated hoses, Liquamelt is heated by an actuator right at the nozzle. (The concept is similar to how an on-demand hot water heater works.) Additionally, the adhesive then is foamed when it is dispensed, which reduces adhesive consumption up to 50 percent compared to other application systems, the company claims. This helps offsetsthe product's higher cost. The "cool on delivery, hot on demand" Liquamelt adhesive offers added advantages of safety and easy cleanup. H.B. Fuller partnered with Graco (www.graco.com) to develop the delivery system including pump, reservoir, delivery hose and TurboActivator. —Pierce

3M Industrial Adhesives & Tapes Div. (www.3m.com) demonstrated its new carry handle configuration tool, which enables manufacturers and retailers to customize their ScotchPad brand carry handles from 3M by adding graphics, text and logos. ScotchPad carry candles are custom-printed strips that stick directly to packages up to 50 lb for convenient, one-handed carrying. They can be applied at retail checkout or pre-applied by the manufacturer. —Kalkowski 

Bosch Packaging Technology Inc. (www.boschpackaging.com) exhibited aseptic cartons produced on a new aseptic form/fill/seal machine. The first machine will be installed in the U.S. next spring (2012). Other new machines include its Sigpack RNGS-6/KG3 vertical flat pouch system, which consists of a sachet packaging machine and cartoning unit that has an output of up to 1,000 sachets per min, its Pack 301 LD (long dwell) flow wrapper that allows for long sealing times compared with traditional machines, and its integrated bar packaging line, which consists of the Sigpack HRM. horizontal flow wrapper and the Sigpack TTM cartoner. —Mans

Schneider Packaging Equipment Co. Inc. (www.schneiderequip.com) demonstrated its newest robotic vertical carton/case loader (RCCL), which is designed to handle multiple products and packing combinations. The RCCL/Spider uses two multi-axis spider robots to locate, inspect and orient product for high-speed nesting into a carton. Equipped with advanced vision-guided robotics, even products with a complex shape can be tightly packed, minimizing packaging materials and maximizing sustainability. —Mans

Food safety got a big boost from Mocon (www.mocon.com). The GreenLight 900 Series lets food processors test incoming ingredients and/or outgoing products for live bacteria four times faster (at least) than current methods, with results in just four to 12 hours. The lower-cost process works by checking for a by-product of bacteria-oxygen consumption-instead of for bacteria itself. —Pierce

Polypack Inc. (www.polypack.com) introduced a new pharmaceutical serialization bundler that optically scans the bar codes of bottles prior to shrink bundling, scans all individual bar codes in a bundle after multipacking, and generates and applies a corresponding bar code onto the final pack. —Mans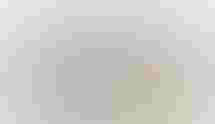 Ecologic PELV 2011
Ecologic Brands (www.ecologicbrands.com) enhanced its molded fiber bottle line by adding stock sizes and configurations. The bottle aims to help customers get up and running with the eco-friendly bottle (which reduces HDPE plastic use by as much as 75 percent) more quickly than its custom bottle options. The outer molded fiber bottle contains an inner pouch that can be easily separated so the bottle can be recycled. Sal Pellingra, innovation and marketing director at Ampac (www.ampaconline.com), says its new No. 4 Pouch (a recyclable pouch made of LDPE) will be one of the inner packages for Ecologic's bottle, making the entire package recyclable. once separated. —Spinner

Tsubaki (http://tsubakimoto.com), known for roller chain, showed its new Zip Chain Actuator. This consists of two specially designed mating roller chains. These are wound on two spools. When unwound, they lock together to form a rigid arm that can be used as a push-pull actuator. Winding/unwinding can be manually or via motor. A big advantage is that they are much more compact than a pneumatic or hydraulic cylinder of comparable stroke length. Another advantage is that the design inherently allows it to be stopped in mid-stroke for positioning. —Henry

Siemens USA (www.usa.siemens.com) introduced its Optimized Packaging Line, which integrates equipment from a number of different suppliers. The system includes its Sinamics S120 drive system, which has been enhanced to include Profinet, Ethernet TCP/IP and Ethernet/IP, thus providing maximum flexibility for industrial Ethernet communication while providing innovative concepts for those wanting a single network for an entire plant. The Sinamics S120 platform provides communications without being limited to a specific network type. —Mans

Intelligrated (www.intelligrated.com) featured two robotic arms operating on a PLC-based control system performing robotic case packing and unpacking. Using a common programmable logic controller (PLC) platform is an alternative to proprietary robot controllers and the company says it improves line integration, response time and overall productivity while reducing operator and maintenance training. Suitable for highly integrated applications, PLC-based robotic controls provide a much higher degree of robotic integration and performance compared to systems requiring multiple control platforms. Additionally, PLC-based robotic controls provide a more compact footprint. —Kalkowski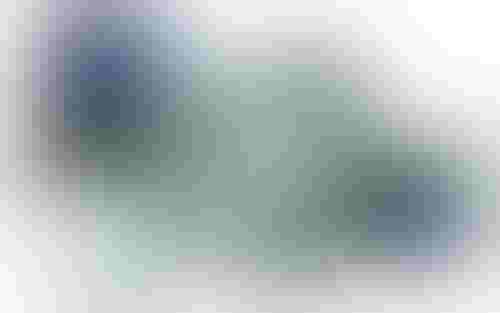 Automated Pkg PELV 2011
Automated Packaging Systems (www.autobag.com) showed several new products, including two in its void-fill line: The all-electric AirPouch FastWrap system and XD Blend, a thin (0.95 mil) biodegradable film for pillow packs that resists punctures for reliable cushioning. But the jewel in the booth may have been the new high-speed Script Pack SPrint system with multiple layers of inspection and verification for mail-order pharmacy fulfillment. After reading the bar code on a primary pack (a bottle), the system automatically prints mailing information on a shipping bag, prints the order's documentation, verifies all the components, loads them into the bag and seals it-at speeds up to 12 orders per minute. Automated Packaging Systems provides the bag packaging system and R/X Automation Solutions (www.rxas.com) provides the software, controls, infeeds and system integration. —Pierce
Sealed Air PELV 2011
Sealed Air (www.sealedair.com) has expanded its loose-fill offerings with PakNatural. The packaging product is composed of 95 percent non-food, renewable materials, and it is intended to produce less dust, offer favorable antistatic performance and deliver increased strength compared to expanded polystyrene or starch-based loose fill product. —Spinner

ABB Inc. (www.abb.com/robotics) introduced its new FlexPicker IRB360 pick-and-place robot, which is smaller and faster than previous FlexPicker robots. It comes in a stainless washdown version suitable for open food industries, and is IP 69K certified for cleaning according to industrial methods. —Mans

Automation expert Numatics (www.numatics.com) has a new feature on its modular G3 fieldbus for compressed air components. The ARM, short for Auto Recovery Module, protects configuration information during a critical failure. It reads and stores the ID, bit map and configuration of each component on its manifold. Then it goes into hibernation to protect this info in case there's a critical failure. If/when a component needs to be swapped out, ARM cycles back up and automatically reloads all the settings into the new component without user interaction. —Pierce

Lantech (www.lantech.com) exhibited its RL Series automatic stretch wrapper. The RL Automatic is a high-performance stretch wrapper capable of wrapping up to 200 loads per hour. The machine features Lantech's exclusive LeanWrap innovations, which the company says produce "good loads" with enough containment force everywhere on the load; that are bonded to the pallet with a film cable, and have no long or dragging film tails. An additional innovation included on all L Series Automatics is the Machine Generated Performance Data control system that provides production information and metrics on the quality of each load wrapped. —Kalkowski 

Pneumatic cylinders are used extensively in packaging machinery in a variety of applications. One drawback is that for the most part they must be either fully extended or fully retracted. Enfield Technologies (www.enfieldtech.com) exhibited a proportional controller that allows positioning of the cylinder anywhere in its stroke. This can be in response to a sensor or controller or may be set manually with a selector switch. —Henry

Motoman Robotics Div. of Yaskawa America (www.motoman.com) partnered with Wynright Corp. (www.wynright.com) to exhibit Wynright's proprietary, automated robotic truck loader (RTL). RL is a laser guided, autonomous loader that loads cases into a truck or shipping container without requiring pallets. Circumventing the use of pallets, the RTL provides optimization of shipping space and improved loading efficiencies. The RTL uses Motoman Robotics' control platform and Rockwell Automation (www.rockwellautomation.com) components, along with laser technology from SICK Inc. (www.sick.com) for its autonomous steering and to maintain a safety perimeter around its work area. —Mans

The growing demand for shelf-ready and retail-ready packaging can be met with the new Trayfecta S Series carton formers from Delkor Systems (www.delkorsystems.com). Trayfecta formers have been designed with lightweight precision forming sets that can be quickly changed in as little as three minutes, with start up on the first cycle. Tool-less changeovers allow users to easily switch between paperboard, corrugated and micro-flute materials. An advanced three-servo design ensures smooth, quiet and precise picking, shuttling and forming movement at speeds up to 200 cartons per minute. —Kalkowski 

Cloud Packaging Solutions (www.cloudps.com) exhibited the latest version of its Hydroforma water-soluble pouch packaging machine. After PACK EXPO, the machine will be installed at a customer's plant. According to the customer, the machine's design process offers an example of customer/manufacturer collaboration. —Mans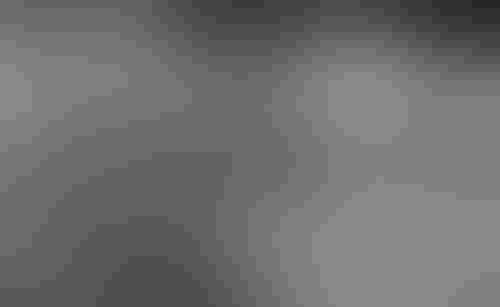 Douglas Machine PELV 2011
One machine that helped simplify changeover and setup was a shrink wrapper from Douglas Machine (www.douglas-machine.com). It had an unusual way of addressing the lane divider section. Most builders use triangular aluminum pieces to space the lane dividers. The typical machine will need 20 to 30 of these for each different machine setup. A plant with several packages sizes may have more than 100 of these pieces. Storing and organizing them is a nuisance. Douglas has rethought this. Instead of individual pieces, they use a rotating bar with pins spaced for each lane arrangement. Corresponding slots on the dividers mate with the pins. Once the pins and slots are aligned, a toggle clamp locks everything in place. —Henry

Microscan (www.microscan.com) showed its Vision MINI inspection system. According to the manufacturer, the product's ultra-compact size and wide-angle optics make it suitable for machine vision tasks at close range, and it comes ready for easy installation. The AutoVISION software includes an intuitive interface, step-by-step guides, and a library of presets; Visionscape, software for more advanced users and applications, also is available. —Spinner

Allpax Products LLC (www.allpax.com) introduced a hyperloader system for material handling that increased throughput in retort rooms by 50 percent. They also have installed the first full production Shaka retort system in the U.S. —Mans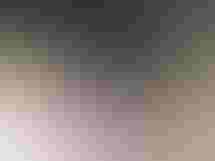 Diagraph PELV 2011
Engineers at Diagraph (www.diagraph.com) figured out a way to add a blow feature to its all-electric tamp labeler. The PA/6000 E-Tamp/Blow reroutes the air used to hold the label to do the final blow. Designed for touch-free labeling or labeling of delicate products, such as produce in clamshells, the system can handle labels from 1.5 x 1.5 in. to 4 x 6 in. Blow distance is about 0.25 in. —Pierce

At the show, Columbia Machine (www.palletizing.com) debuted its FLR2000-R palletizer, which features the company's hybrid R-Factor technology. By bringing management of both the functions of the robot arm and basic machine control into the ControlLogix PLC, the machine's design aims to make it easy for plant personnel to understand and maintain the palletizer. —Spinner

Beckhoff Automation LLC (www.beckhoffautomation.com) introduced its ultra-compact I/O terminal for servo motor control that permits direct connection of a servomotor and resolver to a 12-mm EtherCAT Terminal. It exhibited a system controlling five servos in a 2.5-in. wide space. It also demonstrated its Integrated PC- and EtherCAT-based control technology for the packaging line. —Mans

An incorrect label can create serious problems for a brand owner, including dilution of its brand image and costly regulatory and legal challenges. The Mettler-Toledo CI-Vision (www.mt.com/ci-vision) vision label identification inspection solution automatically inspect labels on packaging to confirm that the label matches the product inside the package, ensuring prevention of potential litigation due to mislabeled product and prevents rework costs due to product recalls. Inspections include bar code and 2D data matrix verification, label control number verification and graphical label ID verification. When a defect is detected, the system communicates with a downstream rejector to remove the package from the production line. —Kalkowski 

Kinsley Inc. (www.kinsleyinc.com) developed and patented the now-ubiquitous timing screw. It introduced a new timing screw for inverting containers that might be difficult to handle in a more traditional twister chute. The screw has a vacuum cup in one of the pockets. Once the container has fed into the screw, the vacuum cup grabs it and rotates it over the top of the screw. After inverting, the container is released. This provides smooth, positive, inversion of the container without the need for gravity or a pusher to force it through a twister. —Henry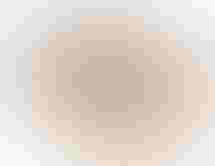 Clearlam PELV 2011
Clear Lam Packaging Inc. (www.clearlam.com) unveiled a number of new packaging items geared toward the food and pharmaceutical markets. Items include Accuware lightweight hinged containers for bakery and confectionery markets, with optimal protection, visibility and eco-friendliness; Peel and ReSeal lidding film, with a convenient reclosable tray-and-lid system; forming films from plant-based sources; and an overwrap film for medical-kit packaging made with a minimum of 40 percent bio-derived raw material. —Spinner

Food, pharmaceutical, electronic and other industries commonly require paper or plastic shoe covers in manufacturing areas, which can be a nuisance to put on. Cycling a production team through a gowning room after a break can take a fair amount of time. The Shoe Inn Co. (www.theshoecovers.com) demonstrated an automatic shoe cover dispenser. The dispenser is a small box that positions an open bootie. The wearer inserts their foot and draws it back. The foot exits the box with the bootie properly placed. A video showed four people putting booties on with the dispenser while one was still struggling manually. —Henry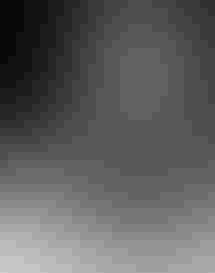 Kodak PELV 2011
The Kodak (http://graphics.kodak.com) booth featured a number of new products for workflow management and security. Items include the Traceless AD System for Antidiversion, a tool for manufacturers that uses invisible ink and a detection system to help track products and prevent unauthorized production/reselling. Also, the company's Design2Launch Brand Manager digital workflow and brand-asset management system enables users to securely approve, organize and distribute packaging and marketing artwork, layouts and other digital assets. —Spinner

.
Sign up for the Packaging Digest News & Insights newsletter.
You May Also Like
---