Robotic palletizing is a slick operation
Robotic palletizing is a slick operation
Consumers Co-operative Refineries Ltd. (CCRL), Regina, Saskatchewan, Canada, wa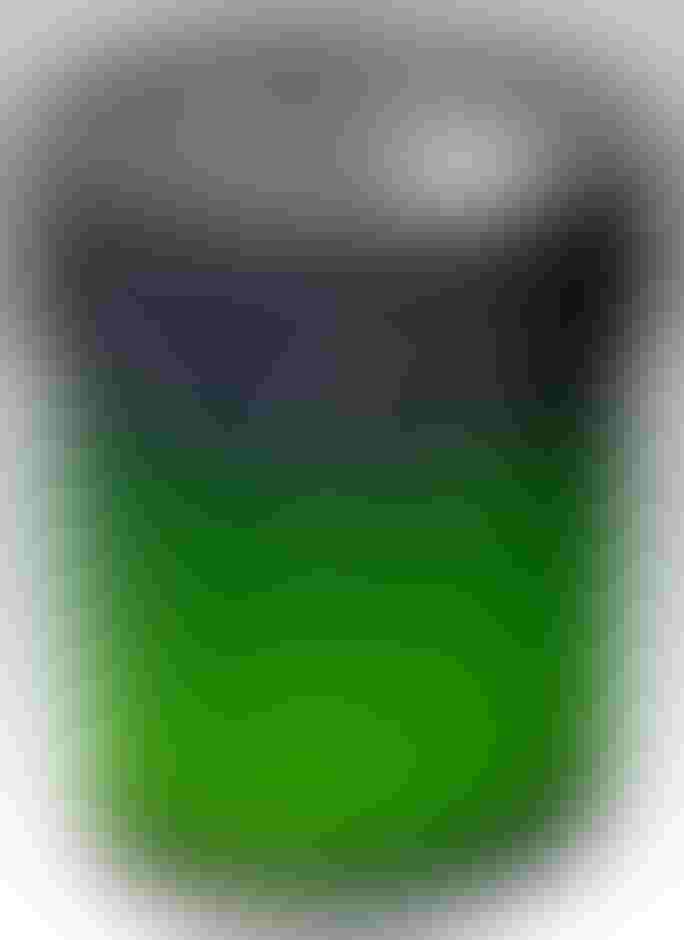 Consumers beauty.jpg
s the world's first co-operatively owned refinery when it was incorporated in1934. Since those early days, CCRL has experienced immense growth, and it now typically processes 100,000 barrels of crude oil per day. The plant also produces retail and industrial packages of lubricating oils ranging from 1- to 10-L bottles and 5-gal pails. 

CCRL experienced numerous difficulties with its hand palletizing operation for these heavy products, which could weigh up to 45 lb, because of the potential for injuries. 

Plant engineer Simon Kostic says, "Our workers were experiencing repetitive-stress injuries hand stacking these heavy products, and we realized that we had to mechanize the operation."
Robot handles multiple products
After investigating conventional palletizers, the company decided to go to a robotic system. Their palletizing system needed to be capable of handling two different products-cases and 5-gal plastic pails-simultaneously. 

Whereas ca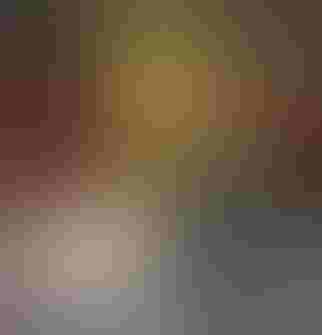 consumers.jpg
ses are typically picked up by vacuum because their surfaces are flat, the pails have multiple fixtures on the lid, which disrupt the vacuum. This meant that another method would have to be used, such as mechanical jaws.
Also, the cases come in varying sizes. While only one case size runs at a time, CCRL could not afford any downtime between different products. A changeover had to happen quickly, meaning that the robot's gripper needed to handle different case sizes on demand, while still being capable of moving the pails. This flexibility required a sophisticated end-of-arm tooling (EOAT) design.

A contact referred them to Flexicell Inc., and Flexicell personnel visited the CCRL facility to discuss the project. This provided a chance for CCRL personnel to learn about Flexicell's prior experience and innovative approach to the problems similar customers had faced.
Kostic says, "We were impressed with their expertise. They had a good grasp of the problems we faced, and they had provided complete systems for operations like ours. After we reviewed their recommendations, we decided to proceed with Flexicell."
Conveyor controls prevent jams
To meet CCRL's requirements. Flexicell manufactured, configured and installed a robotic palletizing system that consists of a fully-featured robotic cell. In addition to programming and setting up the robot, Flexicell integrated all necessary equipment with the robotic cells. It also assisted in installation, startup and training operators.

The cases and pails are brought to the cell on two dedicated conveyors manufactured by Hytrol Conveyor Co. Inc. These conveyors feature Hytrol's EZLogic technology, a method of zero-pressure control that regulates the movement of the cases and pails as they enter the robotic cell. The system basically eliminates jams on the conveyors. These conveyors are automatic and require no adjustments for different case sizes. 

As the cases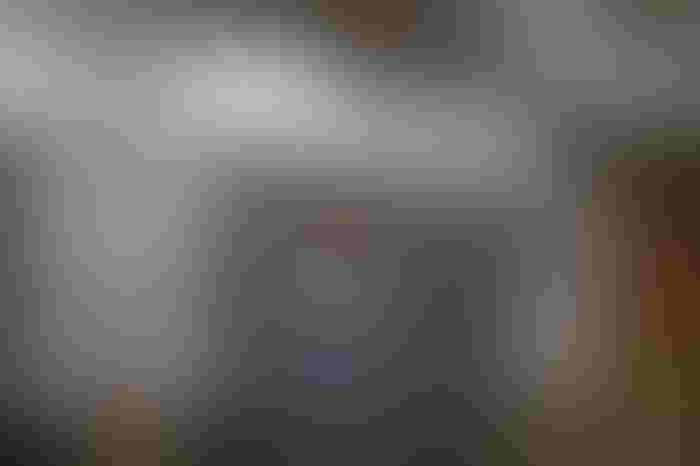 Consumers4.jpg
and pails reach the cell, they are accumulated and aligned for the robot to pick up. Cases and pails are transported in two lanes on the conveyors, and the robot picks up two items at a time. The cases and pails are delivered to opposite sides of the robot, which turns to pick up the packages and places them on the appropriate pallets.
Palletizing is done by an M410iB/160 palletizing robot from Fanuc Robotics America Inc. A unique feature of this system is the end-of-arm tooling that incorporates three separate gripping systems. 

In addition to vacuum grippers to handle the cases and mechanical jaws for the pails, it also includes a gripper with fingers to pick up empty pallets and place them in the cell. The EOAT automatically selects the proper gripper for whichever item it is picking up. 

When changing case sizes, the operator selects the proper case size from the menu on the HM, and it also adjusts the individual vacuum zones to match the case size.
Automatic stretch wrapper
After a pallet is fully loaded, it is automatically transported out of the cell by drag-chain conveyors. The robot than pivots and picks an empty pallet from a magazine that holds up to 20 pallets in two stacks and places the pallet in position. 

CCRL had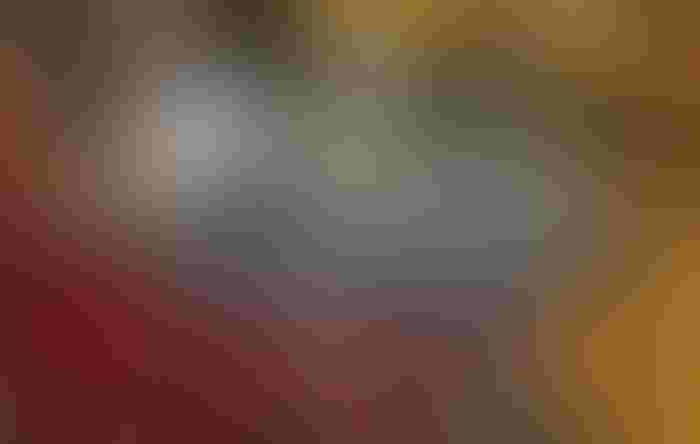 Consumers3.jpg
been transferring full pallets to a stretch wrapper with a forklift. However, during a plant visit, Flexicell personnel saw an opportunity to improve the operation by integrating an automatic stretch wrapper into the overall system. This would further reduce manual handling of loaded pallets. 

CCRL purchased a stretch wrapper from Highlight Industries based on this advice, and Flexicell integrated this equipment by enabling pallet loads to be conveyed directly to the wrapper. This resulted in a seamless palletizing process, automated from start to finish.

As part of the robotic cell, Flexicell designed, manufactured and installed safety fencing around the installation. Light curtains, safety door switches and dual safety check software enable the system to detect people entering the cell and halt the robot's movement.

The PLC and HMI for the system were supplied by Rockwell Automation.

The end result of this project is a safe palletizing system that dynamically adjusts itself to the product's type in a simple, efficient manner. Plus, the system has exceeded the company's initial expectations in performance and reliability. 

Kostic says, "Flexicell is the best vendor I have personally dealt with. They are extremely easy to work with, and of course, great at what they specialize in: designing robot applications. They did a fantastic job. Safety has improved dramatically. I would recommend them to anyone."

Flexicell Inc., 804-338-1160. www.flexicell.com
Fanuc Robotics America Inc., 847-898-6000. www.fanucrobotics.com
Highlight Industries, 800-531-2465. www.highlightindustries.com
Hytrol Conveyor Co. Inc., 870/935-3700. www.hytrol.com
Rockwell Automation, 414/382-2000. www.rockwellautomation.com
Sign up for the Packaging Digest News & Insights newsletter.
You May Also Like
---