Royal Wine Co. increases capacity with automated case packing
Royal Wine Co. increases capacity with automated case packing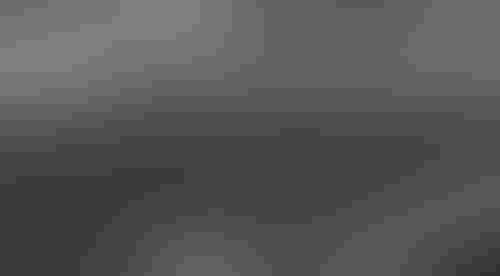 Royal Wine
The Royal Wine Corp. needed to increase its bottle packaging line speed to keep up with booming demand for its wines, spirits and liqueurs. The family-owned company moved from Europe to the United States in 1948 and is recognized as the unequivocal leader in the kosher wine and beverage industry. Royal's portfolio includes nearly 60 brands, which hail from Italy, Israel, France, Scotland, Australia, New Zealand, Chile, Hungary, Spain, Portugal, Argentina, Canada and the United States.

In addition to its focus on quality, range of products and modern production methods, Bayonne, NJ-based Royal looks to be a leader in innovative packaging and marketing. That's why production and equipment purchasing chief Solomon Schwartz went looking for a faster case packer to help him increase output at the busy packaging plant.
After starting with one automated case packer that more than doubled output, Schwartz was hooked. He recently changed over two additional lines to the automated case packers, ultimately creating enough capacity so Royal could even become a co-packer if it chose to. The switch to automated packaging also reduced packaging line workforce needs. Employees could be assigned to other duties and temporary workers no longer needed. 

The search for the right case packer
Royal Wines considered numerous options for its new case packer line project, including many expensive European models. The search also included trips to see what Royal's co-packers were using. That's where Royal noticed the newer 939EZ Versatron case packer, manufactured by Portland, CT-based Standard-Knapp. Royal was aware of Standard-Knapp's packers, and had seen them in action at other plants. It even had an older Standard-Knapp packer at its plant that was still going strong.

"After getting a good recommendation from one of their contractors, Royal Wines visited us at a packaging show, and then I visited them at their NJ plant," says Richard Lagana, regional sales manager for Standard-Knapp. "I also took them to a nearby plant that was using the newest, high speed Standard-Knapp case packers." 

He notes that the 939EZ Versatron was a good option for Royal because it offers fast and reliable case packing technology in an affordable package. Operating at speeds of up to 30 cases per minute, it has technology that makes changeover an easy, one-man, 15-minute operation for a variety of product sizes. 

Increasing processing speed
Sticking a toe in the water in 2009, Schwartz began first with the plastic bottling line. Standard-Knapp conducted final acceptance testing at its Portland, CT, manufacturing plant prior to shipping the case packer, conducted QA testing and inspection, and then assisted with start-up in the field.

After switching from its slower speed European robotic packer to the 939EZ Versatron, Royal immediately increased maximum output from 450 cases per hour to 1,000 cases per hour, more than doubling its capacity. Schwartz also liked the fact that the case packer had a small footprint, so it fit into the relatively tight space that Royal had for the line. The packer's all stainless steel construction made it easier to clean and promised great durability.

Two years later, Royal decided to further increase output by automating the two other manual glass packaging lines. They looked at a variety of options and got quotes from several vendors, but eventually opted to purchase two more of the 939EZ Versatrons. 

"We found that the first machine was fast and super reliable, and that Standard-Knapp provided phenomenal support," says Schwartz. Another factor in the equation was Royal's desire to develop a long-term relationship with a local, U.S. manufacturer of beverage packaging equipment, to better ensure reliability, speed and access to the latest innovations. 

Output on the two glass lines increased by 50 percent after installing the new case packers, and could go even higher if necessary. "We mostly package for ourselves and don't tend to co-pack, but we may look into it because our capacity has increased so much," says Schwartz. 

Whereas the first machine was designed to increase speed, the installation of the two new case packers significantly reduced packaging line manpower needs. This ended up saving about six jobs, which was a big help for the plant. One worker can oversee the machines, while performing a variety of other functions at the same time. Other packaging line workers were transferred to other jobs within the plant, and there is now no need to hire temporary workers. 

Royal Wines is pleased with the new packaging lines and is also getting help from Standard-Knapp with other pieces of equipment that are not supported by the original equipment manufacturer. It even purchased a used Standard-Knapp case slitter for a different line. "We have dealt with many companies over the years, and our experience with Standard-Knapp has been super. I really feel that they are there for us, and ready to help us with whatever we need," Schwartz says.
Source: Standard-Knapp
.
Sign up for the Packaging Digest News & Insights newsletter.
You May Also Like
---