System integration 12597
System integration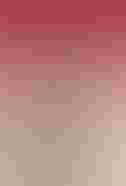 So exactly what do automation system integrators do, anyway? Most would say they can provide any service necessary to automate a client's facility, though in truth, every integration firm has its specialties. There are robotic system integrators, information integrators, automated machine builders, material handling system integrators, control system integrators and so on; each is focused on different industries and applications.
But all system integrators offer design, implementation and follow-up services in one form or another. No single integrator is likely to be an expert in all of these areas, but here are some examples of specific tasks that a system integrator might be expected to perform:
Design: The best system integrators can walk their clients through the entire design process, starting with a blank piece of paper and ending with a detailed set of drawings and design documents. From their past experience and knowledge of the available automation technology, integrators already know what can be done. They can also determine what needs to be done by interviewing the facility's owners and operators.
Services by integrators: design, implementation, follow-up
A system integrator's engineers can also take into account the facility's functional and economic objectives as well as the constraints imposed by the company's budget and its existing equipment. If the facility is already automated to some degree, the integrator can recommend the most cost-effective upgrade or replacement strategy.
Implementation: The bulk of a system integrator's work comes when it's time to put the pieces together. Either with their own engineers or with outside contractors, they can turn the bolts and pull the wires necessary to install all of the instruments, actuators, controllers and panels required.
There are integrators that specialize in vision systems, valves, motors, robots, programmable logic controllers (PLCs), distributed control systems, human-machine interfaces (HMIs), control panels and a wide variety of other high- and low-tech automation equipment. Obviously, some will have more experience with certain technologies and brands than others, but all system integrators are willing to learn what they need to know to successfully complete the project. The one implementation skill that all integrators share is programming and software configuration. More than half of the companies listed in the (BOLD) Automation Integrator Guide (www.integratorguide.com--LINK) claim expertise in programming PLCs and HMIs. Many more have experience configuring such diverse computer-based devices as communication networks, loop controllers and data processors.
Managing a project is also within the scope of a typical integrator's services. The client is ultimately in charge, but the integrator's project manager can coordinate equipment procurement, work done by the integrator's own engineers and outside contractors and the customer's oversight of the project.
Follow-up: An integrator's job extends beyond a successful installation. Systems must be tested to guarantee they're going to work. Simulation studies involving the real automation system working with a virtual plant can help isolate unforeseen flaws in sequencing and control functions. Then comes the training and ongoing maintenance. If operators don't know how to run a system, or if the system degrades over time, the client's investment will be wasted. Many integrators will stick with a project after it's running in hopes of expanding the system or starting a new project.
Consulting Editor Vance J. VanDoren, Ph.D., P.E., contributes articles on process control, advanced control and system integration. Dr. VanDoren also edits Control Engineering's and Packaging Digest's annual Automation Integrator Guide. Dr. VanDoren previously served the industrial automation industry as an applications engineer for General Electric and as a product marketing and development engineer for Texas Instruments' Industrial Automation Division. He currently manages a firm of consulting engineers in Lafayette, IN, where he develops custom control strategies for advanced process-control applications.
Sign up for the Packaging Digest News & Insights newsletter.
You May Also Like
---