Troubleshooting triumph at Dannon
Troubleshooting triumph at Dannon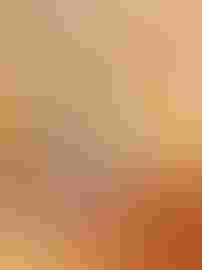 In a split second, or the blink of an eye, a packaging line can jam. But in that tiny amount of time, a company can lose precious production time. And, as anyone in packaging knows, time is money—often the difference between a stocked shelf and an empty one.
Just in time for a new product launch, the Dannon Co., White Plains, NY, was able to improve its packaging operation and pinpoint problems immediately after they happened with the addition of a two-camera 20/20 Hindsight system (www.2020Hindsight.com) from Monitoring Technology (www.monitoringtech.com). Able to record hours of video at 60 images/sec at a shutter speed of up to 1128,000 sec, the high-speed, digital-video system helps Dannon's plants solve complicated production and quality issues, which require the ability to actually see problems as they occur at high speeds.
Dannon's move to 20/20 Hindsight at its Minster, OH, facility, not only increased production efficiencies by more than 20 percent but has also allowed the company to nationally launch its new DanActive probiotic dairy drink—on schedule and on time. DanActive is one of the company's key new dairy product introductions and contains L. caseiImmunitase, a probiotic aimed at strengthening the body's defenses.
One of Dannon's primary goals was to ensure that the 3.3-oz bottles of DanActive, in four- and eight-packs, would be on store shelves in full glory when its advertising campaign began.
Jerry Shoemaker, plant technical manager of Dannon's Minster facility, found that the digital-video system could keep the packaging lines running smoothly and detect potential equipment maladies that the human eye cannot see, at high speeds, on-the-fly.
And therein lies the beauty of the system, notes Monitoring Technology product manager Russell Leonard. "In order to fix the root cause of a problem, you have to be able to see the problem occurring," he says. "That' not always simple, especially with increasingly complex packaging equipment moving at ever-faster speeds. When breakdowns happen once a shift or at an unknown time, the odds are slim-to-none that the issue will be seen—unless you have a system capturing activity at the appropriate frame rate for long periods of time."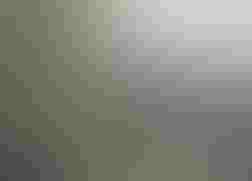 One of Dannon's goals is to ensure that bottles of DanActive dairy drink arrive in stores on time. Its camera system tracks machine jams and other maladies on-the-fly.
If a picture is worth a thousands words, then the video footage can resolve issues such as off-product quality, temperature and humidity variations, equipment jams and stoppages, timing issues, slow changeover and startup times, improper setups and tolerances and equipment wear and vibration.
Says Shoemaker, "Before, we had to guess what was wrong. Guessing was the previous tool. The 20/20 Hindsight cuts hours of troubleshooting time. And it helped increase output on our packaging lines."
Today, the dual-camera system is helping the Minster plant quickly resolve equipment issues that come up. And Shoemaker says, the system is well on its way to paying for itself.
It was the DanActive product launch that was most crucial, he points out. "The big push for us was when we were launching DanActive, which is a new product, and we made major investments in advertising it. The worst thing would be failing to deliver the product to stores on time, so this is why we made the investment, brought productivity up and ensured that we could deliver to the customer. That's our main goal: to ensure that we meet customer demand on time," he says.
Dannon's 20/20 Hindsight system also uses patented technology that records digital video, documenting and storing up to nine continuous hours of events, and can simultaneously review previously recorded events (Monitoring Technology also offers systems that can record up to 48 hr at a time).
"This eliminates the need to have someone stand and watch a machine, only to miss a problem occurrence, due to the effect of watching a repeating cycle for several minutes, which can lull the viewer into the expectance of repetition," Shoemaker says. "Then they guess at what action is required to correct the issue."
Even if operators could spot a jam while it occurs, they may not be able to determine the cause of the problem. With the 20/20 Hindsight, Dannon operators simply point the camera at a potential trouble area, and then they can walk away, freeing the operators' time.
After a line jam or product defect, the plant's operators can scroll back through the video and replay the footage in slow motion, view what occurred, analyze the mechanics and take corrective measures to fix the problem.
Recording even when the user is reviewing previously recorded video, the unit will update to find the point in time for slow-motion replay.
Capturing and replaying these events in detail, the system displays the contents of what are called buffers while recording is in progress. The full-duplex, continuous buffers allow the user to record and review the video stream at the same time. The cameras can be focused at whatever the packaging team takes issue with, wherever desired.
When users review the video footage, they can see two videos synchronized in time or they can see two angles of the same operation from two different parts of the line. This allows them to find the root cause of a problem, to spot a jam from two angles or to see a problem that began upstream and view the results downstream.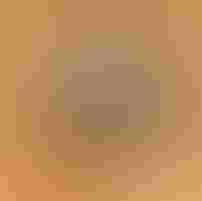 The system can also read trigger input from PLCs, video systems and other equipment, to create video events that can be marked either manually or automatically by a PLC or other sensor input to the exact millisecond they occur. There's no need to guess, no need to speculate and no need to assume. "You can set a length of time to record, press a remote button and the event is captured as a clip that can be downloaded to a memory stick and be e-mailed to anyone," Shoemaker notes.
Says Monitoring Technology president/CEO Jim Dechman, the wireless PLC-trigger interface unit is similar to a remote-control key fob for car doors. "You can carry it in your pocket or hang it in a convenient location on the line, hit the button and a wireless trigger is sent to the 20/20 Hindsight system, which marks the video stream and saves a short video clip in permanent storage," he says.
Echoes Leonard, "The 20/20 Hindsight's wireless-trigger interface can be activated by any detection device that can send a signal, and it can also be tied to any type of PLC alarm, such as a yogurt cup reject. For example, if the staff is in a one-hour maintenance meeting, the system is still out on the line, recording continuously, with both cameras tied to a rejection PLC alarm.
"If, say, five cups of yogurt were rejected during the meeting, when personnel got back, there would be five distinct, colored markers on the timeline—one for each, separate cup rejection. Personnel could then just click on the colored markers to view the video in slow motion or at any speed and then take corrective action to solve the problem."
Dannon's 300,000-sq-ft production facility in Minster, where Shoemaker is located, has more than 10 packaging lines. It's a challenge to keep a watchful eye on so many lines and on every machine. The plant uses the dual-camera system to check such things as sleeve-label application, lidding placement and casing of the DanActive bottles (the bottles are molded by Graham Packaging [www.grahampackaging.com]) and on equipment in its product-processing areas.
"It can monitor discharges from tanks to ensure and validate that product isn't wasted," Shoemaker explains. "It also spotted trouble on a machine that has caused a package to jam. We placed the camera system on the machine, and it identified the problem, and we had it repaired in no time. So it eliminates a great deal of time and labor. The speed of some of our equipment is too fast for the human eye to observe malfunctions. The camera makes this activity crawl at a snail's pace, or it can freeze a frame when desired."
Dannon purchased its first camera system for the Minster location in February 2007 and then added one in each of its other facilities in the U.S., Shoemaker says, adding that he is familiar with these systems. "I also purchased one where I worked previously, so I am familiar with it, and that's how it starts: you buy one of these, it shows improvement, another of your plants sees what you're doing, and they go and buy one, and then it snowballs. I knew that if our folks saw what it could do, they'd be sold."
Packaging-line speeds at Minster, the specifics of which Shoemaker can't discuss, vary from line to line, but are fast-paced, he says. The systems are also used on lines in the other Dannon plants that run multipack cups of Activia™ lowfat yogurt, another recently introduced product that contains Bifidus Regularis™, a natural probiotic culture the company says can help regulate the digestive system by helping to reduce long intestinal transit time.
"We use the 20/20 Hindsight system anywhere where a condition occurs that is too fast for the human eye to perceive or that occurs infrequently," says Shoemaker. "We run our products at fast speeds, and the video system can keep up. It can stop a golf ball in-flight, so-to-speak.
"This is one of the tools we use to assist us in accomplishing that goal. With the startup of DanActive, we were evaluating a particular problem on some of the packing equipment for quite some time and couldn't figure out the cause. We brought the 20/20 Hindsight unit in and had an operator using the camera system to check on a machine and fixed the machine in thirty minutes flat," he continues. "These are the things a person can't catch by watching a machine in operation. So I have started it and it will catch on throughout our system. Once everyone sees the operation's dramatic progress on the performance charts, they will know that something special is being done."
Mounted on a stainless-steel cart that Dannon operators can move anywhere in the plant, from line to line, the two software-controlled (zoom, focus, shutter) cameras each have a 25-ft cable that connects them to the cart. The cart also houses a PC—the core of the system—as well as 20/20 Hindsight patent-pending software that operates on a Windows XP platform, an integral flat-screen monitor, a keyboard and 1TB (terabyte, or 1,000 gigabytes) of hard-drive storage. Dannon has the Hindsight Food & Beverage package, which provides an enclosure to keep the cameras safe in a wet environment, and a moisture-resistant light with a plastic cover to ensure that glass is not exposed to the food product being packaged.
"We can examine ingredient transfers, detect product losses and see if we're running more of something than we should," Shoemaker points out. "We can make adjustments and evaluations so quickly and easily now. I can also find problems that no one knew existed and can determine the root cause. If the camera gives you an image of the problem material or the jam, then you have something to go back to your vendors and show."
It doesn't take many hours of packaging-line downtime to pay for the 20/20 Hindsight, he says. The camera recording can be viewed again and again, backwards and forwards, in any frame or speed or at a frame at a time.
One feature Dannon especially likes is that 20/20 Hindsight allows technicians to solve problems faster, which was precisely the issue Dannon faced prior to launching the DanActive products.
"Once a technician sees what's occurring on the video, then they can fix it right away," Shoemaker adds. "It's all about capturing that image. When the wrong thing happens, you may not recognize it. But with this, we have not had an instance where it didn't take a few machine adjustments to correct a problem after viewing what occurs in the video. A machine can be fixed in maybe fifteen minutes versus half a day before."
Monitoring Technology trained Dannon's technicians on how to use the machine on-site, but it also offers hands-on training at its center in Fairfax, VA. Trainers utilize half-day classroom sessions and a half-day in a lab to teach skills for maintaining and optimizing the system. Second-level training focuses on equipment and software maintenance while a third training session uses case-study lessons on system optimization.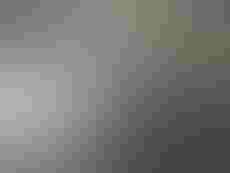 Jerry Shoemaker, plant technical manager, operates the camera-based video-inspection system in Minster, OH.
"The training is so simple," adds Shoemaker. "You just press a button and shoot. It's a self-supporting system—much more than a camera—and you can download the event and use it on a laptop computer, so the system has lots of features that we like."
Notes Dechman, a former production manager at a major consumer packaged goods company, "At the plant level, these launches are stressful. You either have to build up a tremendous amount of product inventory, and hope the product actually sells at the store, or you must meet or beat your efficiency/production plan."
Shoemaker says that video events can also be offloaded onto USB-based memory sticks and jump drives. It saves video either as AVI (audio video interleaved) files that play on a PC or can be embedded with Hindsight Lite freeware, which provides playback control and editing.
Concludes Shoemaker, "It's a great tool and a true asset. If I were going to another plant location where there was no 20/20 Hindsight system, I'd call Monitoring Technology again and get one. I have researched numerous systems from various sources. The flexibility, power and ease of use on the 20/20 Hindsight is unmatched.
The right tool is important for any operation—new or old. If an organization wants an effective workforce that's well-trained and has the proper resources to effect improvement, this is one of the resources that I would highly recommend."
Sign up for the Packaging Digest News & Insights newsletter.
You May Also Like
---