Vacuum grippers are spot-on for loading
Vacuum grippers are spot-on for loading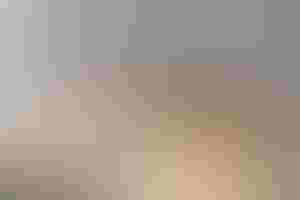 Dairy cups are lifted by the Spot-Pak's suction-cup grippers and placed on pads.
Delkor Systems, Circle Points, MN, a manufacturer of end-of-line packaging machines for dairy, grocery and automotive sectors, offers custom packaging machines that increase efficiency, reduce costs and help address challenging customer needs.The machinery includes combination tray and flat-pad packers, case packers, top-loading case packers, shrink bundlers, tray and carton formers, palletizers and conveying systems.

Delkor is perhaps best known for its economical Spot-Pak® flat-pad packing machines. Commercial since the early 1990s, the patented Spot-Pak technology is widely used in the food industry and can save an average of 50 percent in material when replacing a shipping case and 25 percent in material when replacing a corrugated tray, according to Delkor. The Spot-Pak uses a temporary bonding adhesive to keep prime containers or products on the flat, corrugated pads and then wraps the container bundle in polyethylene shrink film to eliminate instability during shipping.
The packages or products can be stacked on top of the pad because the adhesive bond on the base pad is temporary, and the top layer of container can be lifted off and placed on the next pack layer. Placement of the products or primary packages in the exact position desired on the flat corrugated sheet is essential for the Spot-Pak system to operate properly. To help the system consistently accomplish this task, Delkor looked to PIAB (www.piab.com), which specializes in industrial vacuum products and components and creates solutions specifically for handling and moving dairy products. After top-loading the products or filled containers onto the flat pad and affixing them there with the temporary adhesive, the Spot-Pak's ejection conveyor advances each loaded pad to a shrink-wrapping station that overwraps the unit into a securely bundled secondary package, ready for loading onto a pallet.
Consistent delivery
To ensure the accurate and consistent delivery of the primary containers or products to the flat pad, the machines come equipped with PIAB's VGS™ 3010 vacuum gripper systems to help reduce energy costs and downtime and facilitate product delivery. A PIAB customer for years, Delkor decided to source this solution in PIAB's decentralized vacuum system, which has a consistent, reliable picking feature and more cost-effective use of compressed air, which is why the system can reduce downtime caused by inconsistent picking. In addition, because the vacuum is local to the work being done, when one suction cup is open to the atmosphere, the others are unaffected.
Nearly every home refrigerator in the U.S. has dairy products that were likely packed on a Spot-Pak machine, according to Delkor. Its split-head, multi-pattern pickup system enables higher case packing rates at lower machine cycle rates with a small machine footprint.
In this case, the picking system's VGS 3010 grippers pick up and transfer yogurt cups, bottles and other packaging structures that enter the machine's infeed and are collated into lanes and arranged into specific pack patterns. The pickup head descends onto containers or products with one vacuum suction cup per container, which pick and place the container across a right angle to the flat pad, where it's lowered into the appropriate position on the pad. This cycle occurs 10 to 25 times/min.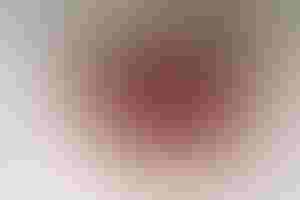 Suction cups are attached to the VGS 3010 gripper pickup heads. There can be 3 or 4 different pickup heads on 1 system
Each container or product has its own challenges, so the Spot-Pak machinery must be able to transport and package a considerable variety of products—anything from a yogurt bottle to an automotive grease cartridge—in many different sizes and shapes. "Cap configurations on the yogurt bottles are also extremely varied," notes Delkor's engineering and operations manager David O'Brien. "Grease cartridges, which we pick up five at a time, are quite heavy. So the suction cups on the machine have to be flexible and especially durable."

Designed for reliability at high speeds, the Duraflex® suction cups are based on PIAB's patented COAX® technology, which integrates internal components of a multi-stage vacuum pump into a vacuum cartridge and results in a small, efficient, flexible component.
Each gripper system uses between 6 and 8 oval suction cups per tool. The hardness of the suction cups featured on the VGS 3010 makes them ideal for applications where micro-leakage can occur, such as with corrugated board. In addition, by providing both the strength and the flexibility needed to seal uneven or coarse surfaces, the Duraflex cups ensure a reliable grip during a variety of packaging applications like carton erecting or palletizing.
The machines pick up as few as 4 items at one time or as many as 48, which would require 48 suction cups. With every customer needing a different pack pattern, there can often be 3 or 4 different pickup heads in place on one system.
"We have used thousands of these suction cups, with a single cup assigned to each item needing to be transferred," adds O'Brien.
The gripping benefits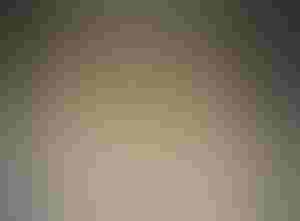 The grippers pull the pads from a stack and position them on the bottom and on top of stacked containers.
The decentralized design of the VGS 3010 grippers can reduce energy costs by upwards of 60 percent, due to the drop in compressed-air usage. Unlike systems that incorporate a centrally located vacuum pump, the VGS 3010 generates a vacuum directly at the point of suction, reducing energy consumption, preventing pressure loss. "Reliability certainly has picked up since we switched over completely to the VGS 3010," O'Brien points out. "We have literally had zero problems with the PIAB units. Downtime—once a concern—is a non-issue now. We just put the PIAB system on, and it works every time."

The pick areas are positioned in different spots throughout the tool. Mounting to most extrusion and profile systems, the grippers basically eliminate the need for a robotic pick-and-place multiple end effector. They can be changed over in minutes.
The pickup heads are simply removed by losening clamp knobs. Changeovers take only a few minutes, which the Delkor team really likes. The company has taken advantage of PIAB's selection of suction cups, and uses sizes that range from 4 in. to ¾ in. diameter.
Equipped on the front end of the Spot-Pak machines, both on the pickup head and on a corrugated pad placer, the grippers pull the flat pads from a stack in a magazine and set them on the conveyor where they are positioned into place. Then, the vacuum head picks up the product and places it on the pad. For line efficiency, it's critical that the pads and the products are placed in the proper position, and it is therefore critical that the vacuum technology perform accurately. A top pad can also be added, depending on the application.
Now a standard feature

Today, all of the Spot-Pak machines incorporate the VGS vacuum grippers in one area or another. "PIAB is a recognized and highly respected name," affirms O'Brien.
"We have worked with a few different vacuum pump and suction cup providers in the past, but recently with the growth of Delkor's business, we saw a need to standardize," he says. "It made sense for all of the machines to use the same vacuum-pump technology, and it has advantages over others that makes it the clear choice. The VGS mounts easily in our machine. Its small size is an advantage in that it doesn't stick out or call attention to itself."
The "gripping truth" about the Spot-Pak machine's versatility and efficiency is that some of its key benefits come from the gripper technology, according to O'Brien.
"The same machine can palletize 12-pound containers of potato salad or 50 pounds of boxed grease, as well as 8-oz containers of yogurt at 600 cups per minute," he concludes.
"The functionality and reliability of the gripper system allows us to tackle this varied range of packaging applications and meet customer needs without downtime, worries and best of all, without any problems," he says.
More information is available:
Sign up for the Packaging Digest News & Insights newsletter.
You May Also Like
---