Vision-inspection systems inspect film for missing information and packages for missing components
Vision-inspection systems inspect film for missing information and packages for missing components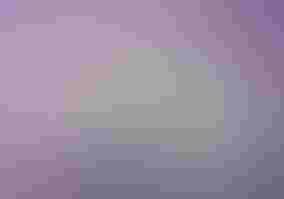 No matter whose brand of premoistened wipes you use, whether to clean germs off your countertops or barbeque sauce from your fingertips, odds are high that Nice-Pak Products, Inc., Orangeburg, NY, the world's leading producer of premoistened wipes, made and packaged those wipes. In addition to its own line of consumer products, Nice-Pak manufactures and packages virtually all wipes sold under store names. The 50-year-old international company also has a commercial product line and a line for the healthcare industry that focuses on infectious-disease control.
To keep its leadership position in the marketplace, Nice-Pak continuously invests in consumer research, product development and packaging innovations. Among those packaging innovations is Nice-Pak's use of low-cost vision sensors from Banner Eng. Corp. (www.bannerengineering.com) for a number of automated inspections. The newest installations are on horizontal form/fill/seal machines that package swab sticks containing a chlorhexidine gluconate and isopropyl alcohol solution for its Professional Disposables International Div., Nice-Pak's healthcare division. The swabs are used to prepare patients' skin prior to surgery or injection. Nice-Pak uses vision sensors to inspect product-identification codes on the web of packaging material in which the swabs are packaged and to inspect individual pouches to ensure each pouch contains a swab and solution. "We're accountable for ensuring the product is 100-percent compliant," says Dan Brady, electrical engineering manager. "We have to comply with Federal Drug Administation regulations, so there can be no mistakes."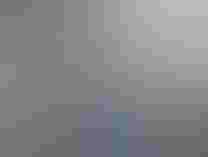 A sensor looks down at the tops of the pouches passing below to ensure that each pouch contains a swab, which shows up on the screen as a white dot.
Nice-Pak produces small swabs containing 0.054 g of liquid and large swabs containing 0.172 g, each of which are packaged in an individual pouch on the same machines. Pouch material is pulled into the hf/f/s machine from a roll and is folded at the bottom to begin creating the pouch. The web then passes a PresencePLUS(R) P4 GEO camera from Banner that is mounted on the machine and inspects the product code. Each product ID code is about 1/2x1/16 in. in size, and the vision sensor checks up to 200 packages/min. The web passes through a series of machine operations that seal the sides and bottoms of the pouches, followed by a station that cuts the web into groupings of four small swabs or two large swabs. Next, the pouches pass stations where the swabs are inserted into the pouches with the swab end up, followed by the filling operation, where the antiseptic solution is dispensed.
The pouches then pass beneath a second Banner inspection system that incorporates a PresencePlus P4 COLOR OMNI sensor that looks down at the tops of the pouches to ensure that each pouch contains a swab. The operator can observe this operation by viewing a monitor on which the swabs show up as white dots in the open tops of the pouch. The system can also detect whether solution has been dispensed onto a swab by observing the colors of the dots. "I really didn't think the camera would be able to pick out those tiny white dots that are the tops of the swabs, but it did it with no problems," says Brady. "I hadn't even thought about detecting the solution in the pouch, so that was a bonus."
If a product ID code fails the inspection or a pouch is missing a swab or antiseptic solution, the system triggers a programmable-logic controller that shuts down the machine, and a manual inspection of the situation is needed before the machine can be restarted. "Using a vision sensor has eliminated the need for manual paperwork for product verification," Brady says.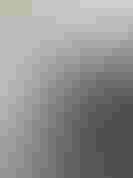 Dan Brady, Nice-Pak's electrical engineering manager, demonstrates an inspection system in his office. The camera is looking at the top of a wipes container, and the image is displayed on the computer screen on his desk.
Brady, who joined Nice-Pak in 1991, uses another Banner vision sensor, a PresencePLUS P4 AREA, to make sure a robot has correctly packed cartons of Nice ´N Clean baby wipes. In addition to detecting that each carton has eight of the 12x13-in. wipes, it also ensures that each unit is placed correctly in the carton. Nice-Pak uses Banner's newest vision sensor, a PresencePLUS P4 COLOR OMNI, to peek into the tiny opening on packets of individual towelettes, which is 23 1/4 in., to make sure the towelette is present at the moment the packet is being filled with liquid. "These OMNI color cameras are so versatile, they do anything—and for a good price. We originally rented a different brand of vision sensor that costs $8,000 to inspect the inside of packets. The OMNI does the same thing for $2,000," says Brady.
Brady was introduced to the Banner technology by Banner distributor MacPherson Control Products, Inc. (www.macphersoncontrol.com). "They know that we're always looking for the latest technology to ensure quality, so they brought in the P4 systems for us to try," says Brady. "We startedby checking lot codes, and then progressed to the product inspection. MacPherson has been fantastic to work with."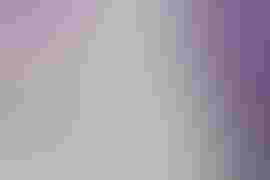 If the code is missing or absent, the system triggers a plc that shuts down the hf/f/s machine.
Banner's PresencePLUS P4 GEO vision sensors are easy-to-use, single-function, low-cost units that can handle 360-deg inspections. The complete PresencePLUS vision sensor family features a common user interface with intuitive interaction that allows anyone with even basic personal-computer abilities to easily set up an inspection. A remote-teach feature allows the sensor to learn the new features it will need to inspect for, without connecting to a pc or shutting down the line. The system can be easily and accurately reprogrammed for new product inspection after its initial setup, by simply pushing a button. The new inspections are learned in real time, while production is running. The units feature three bicolor light-emitting diode indicators to clearly show unit status during setup and operation. Hundreds of specialized lighting and lensing options are available to solve even the most challenging applications, Banner says.
The PresencePLUS P4 GEO performs like a vision sensor, yet facilitates changeover as easily as a standard photoelectric sensor, according to Banner. The built-in, live video-image output allows users to view the sensor's inspections in real time and to also view failed inspection images without the use of a PC. The self-contained vision sensor requires no external controller. The sensor can interface to machines and factory networks via a built-in 10/100 Ethernet connection, RS-232 or discrete input/outputs. "I can look at the images on the computer in my office," says Brady.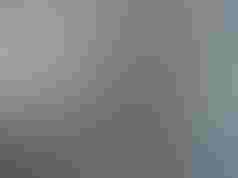 A web of pouch material passes the camera, which is inspecting the product code. The code is only 1/2x1/16 in. in size.
Brady has found the vision sensors easy to use. "I plug them in, it takes a picture, and it goes," he says. Nice-Pak used to rely on manual spot checks, but Brady now is sold on the advantages of vision inspections. "It's comforting to know we're running the right stuff all the time. It decreases waste, saves time, saves money and, most importantly, ensures the correct product is going to our customers. The vision systems were easy to install and operate, and they run forever. And Banner and MacPherson have been great. Any time I need anything, I give them a call, and they respond immediately."
More information is available:
Sign up for the Packaging Digest News & Insights newsletter.
You May Also Like
---