3 Ways to Recruit Gen Z to the Manufacturing Workforce
3 Ways to Recruit Gen Z to the Manufacturing Workforce
Focusing on sustainability can help you close the skills gap within packaging production and engineering roles, especially among Gen Zers.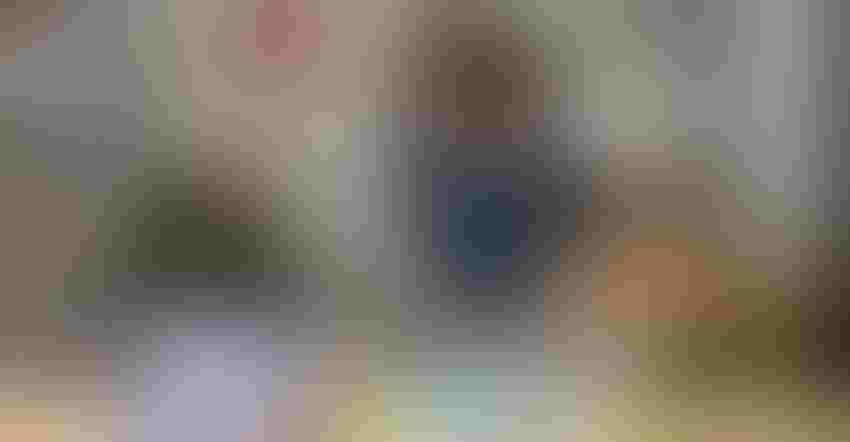 Dmitriy Shironosov / Alamy Stock Photo
I've lost count of the number of conversations I've had surrounding the skills gap and what companies can do to attract the next-generation workforce (Generation Z). With 2.1 million manufacturing jobs predicted to be unfilled by 2030, I've noticed there isn't a one-solution-fits-all answer. The needs for skilled talent vary across communities, states, and nations. So, where do businesses start?
One prominent response is to use automation, more specifically, automation with robotics, to attract the next generation. Who doesn't like robots, right? Unfortunately — as many of us within engineering and manufacturing don't want to admit — some Gen Zers aren't interested in them.
What else, then?
Additive manufacturing? CNC machining?
If a Gen Zer hasn't been exposed to these processes, they will likely not pursue them as a potential career path.
Companies must dig deeper and do more than show off their flashy technology at the occasional local career fair to gain the next generation's interest. They need to know what drives Gen Z and the issues that lie at their core values and engage in conversation with them, particularly regarding sustainability and eco-friendly products and processes.
Who is Gen Z and why does sustainability matter?
Known as the true "digital natives," the oldest members of Gen Z were born after 1996, and the youngest around 2012.
Roberta Katz, a senior research scholar at Stanford's Center for Advanced Study in Behavioral Sciences (CASBS), summarizes a Gen Zer as a "self-driver who deeply cares about others, strives for a diverse community, is highly collaborative and social, values flexibility, relevance, authenticity and non-hierarchical leadership, and, while dismayed about inherited issues like climate change, has a pragmatic attitude about the work that has to be done to address those issues."
The environmental concerns that Gen Z has makes them ethical shoppers. A recent study by First Insight reports that 75% of Gen Z value sustainability over brand names when making purchasing decisions (up from 73% in 2020) compared to 71% of Millennials and 65% of Baby Boomers.
I've seen this trend first-hand with my daughter. She and her friends are always on their phones researching what cosmetics to buy that are not tested on animals or include any chemicals that could cause long-term damage to their skin. They also do a lot of thrift shopping to save on costs as well as waste.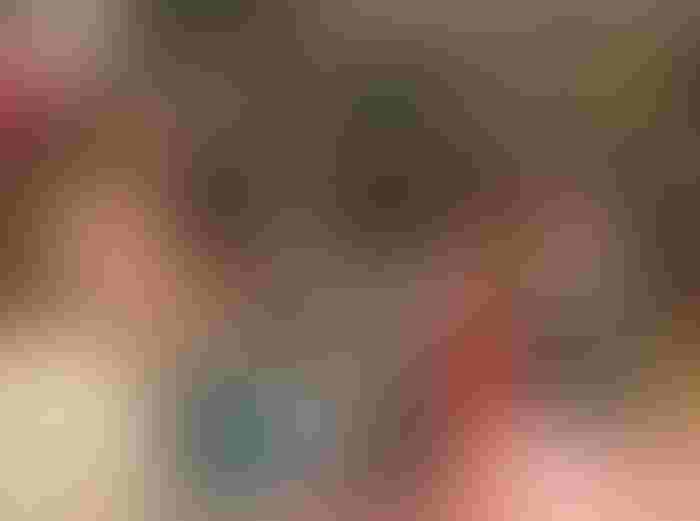 Gen Zers want the companies they work for and buy from to be more sustainable and eco-friendly.
Recent data from Bupa reports that 64% of Gen Z say it's essential for employers to take action on environmental issues. The Great Resignation continues to show us that people are willing to quit jobs that do not align with their needs and values for companies that do. 
You may be asking why any of this matters. Currently, Gen Z makes up 40% of global consumers and 20% of the workforce, which could help decrease the manufacturing skills gap.
With unprecedented access to news and information right at their fingertips, Gen Z can see the effects of climate change via the Internet, social media, and global events like COP26, which causes great anxiety for more than two-thirds of them.
Sixty-three percent of Gen Zers feel responsible for making the necessary changes to decrease the adverse effects of climate change, so they are compelled to make sustainable choices regarding how they make and spend their money.
Furthermore, Gen Z is influencing other generations like Gen X. If we ignore Gen Z's demands and needs of sustainability, then we are also ignoring the demands and needs of the groups they influence. 
How packaging sustainability can help decrease the skills gap.
The demand for sustainable products presents an excellent opportunity for manufacturers to adjust their recruitment strategies and help decrease the skills gap. Companies that focus on sustainability are more likely to attract members of Gen Z to their workforce because they want to work with brands that align with their core values.
How does this relate to packaging and production manufacturers? Plastic and other packaging materials comprise nearly 30% of the country's total waste. Forty percent of that plastic-produced packaging is used only once before it's discarded, and much of it is not recycled. Packaging waste in our oceans, communities, and landfills is a concern for the younger generations looking into career opportunities related to green energy, sustainability, and pollution control. I've talked to quite a few of them at IMTS, and most expressed their interest in energy conservation and sustainability.
Focusing on the sustainability trends in engineering and manufacturing can help companies attract the next generation, make them aware of career opportunities, and inspire them to pursue them.
Areas you might consider highlighting to attract Gen Z team members include: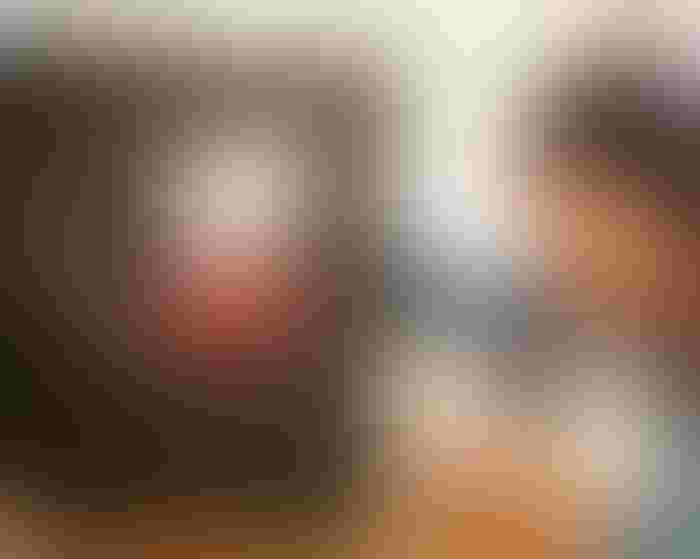 1. 3D printing.
There are several benefits of 3D-printed packages, including:
• 70% to 90% less scrap waste compared to other traditional manufacturing processes.
• Testing of prototypes with thinner or hollow parts and lighter-weight materials.
• A 41% to 64% reduction in energy for production.
• Significant cost savings and reduction in production time.
• Design freedom and scalability.
• Opportunities to create personalized, on-demand, and near-exact order quantity 3D packaging.
The technology has come a long way since its inception in the 1980s. Several types of additive manufacturing are used for various industries and components. Small printers are more common in residential homes, and there are more materials to select from these days, like carbon fiber, glass fiber, and edible materials like chocolate and pasta.
3D printing is a great process to expose kids to computer-aided design (CAD) software, 3D object scanners, and product design and development.
2. Sustainable packaging design.
Sustainable packaging design is a great area to attract the next generation of workers passionate about critical thinking and design. Some of the upcoming trends in packaging design include:
• Refillable parent packaging — stores provide products in bulk, and when the customers need a refill, they bring their empty containers back to the store to get them refilled.
• Returnable/reusable packaging — which transforms single-use packaging into multi-use packaging, recirculating the packages and decreasing plastic waste, pollution, and material production.
• Carbon labeling — provides information about the climate impact of what is consumed, so consumers are aware of the effects of their choices.
• Lightweight packaging — involves innovative materials that reduce manufacturing costs, materials, and overall environmental impact (less waste going into landfills).
3. Materials science.
There is definitely a science behind sustainable packaging materials. There is a push to reduce single-use plastics with more eco-friendly options that will keep wildlife safe and our oceans clean. Some areas that packaging and production companies could highlight and capture the interest of the next-generation workforce include:
• Alternative inks — vegetable- and soy-based inks are on the rise. Both are biodegradable and do not release toxic chemicals that could cause acidification. Other alternative inks include water-based inks, UV inks, and algae inks.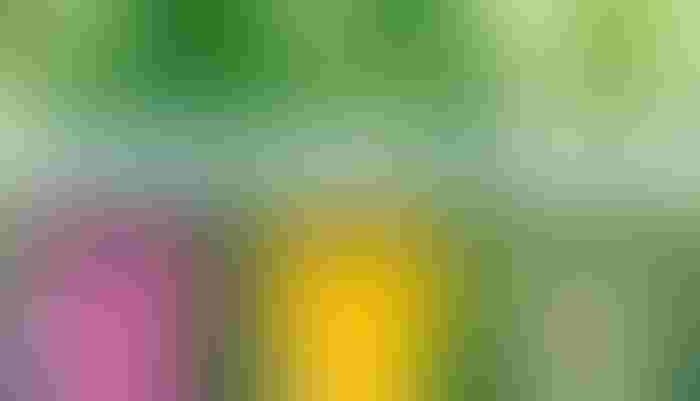 • Bioplastics — replace fossil-fuel-based plastics and ease your carbon footprint.
• Paper and pulp packaging — replace plastic-based packaging in food and beverage — it includes corrugated boxes, folding cartons, and other flexible paper solutions. 
• Compostable and biodegradable materials — allow second life for packaging while reducing the adverse effects on the environment. A typical example is a plantable seed paper box that produces plants once it is thrown away into soils and gardens. Other examples include bamboo and rice husk.
Companies need to be authentic, truthful, and transparent because Generation Z is not afraid to call out brands on their BS and ignore the companies that are harming the planet.
Companies need to be authentic, truthful, and transparent because Generation Z is not afraid to call out brands on their BS and ignore the companies that are harming the planet.
Companies need to be more proactive and creative with their recruitment strategies to get the next generation excited about the available packaging and production career opportunities. Additionally, companies need to be authentic, truthful, and transparent because Generation Z is not afraid to call out brands on their BS and ignore the companies that are harming the planet.
Sign up for the Packaging Digest News & Insights newsletter.
You May Also Like
---