Cal Poly's packaging protégé scores coveted packaging engineer position at Amazon Lab126
Cal Poly's packaging protégé scores coveted packaging engineer position at Amazon Lab126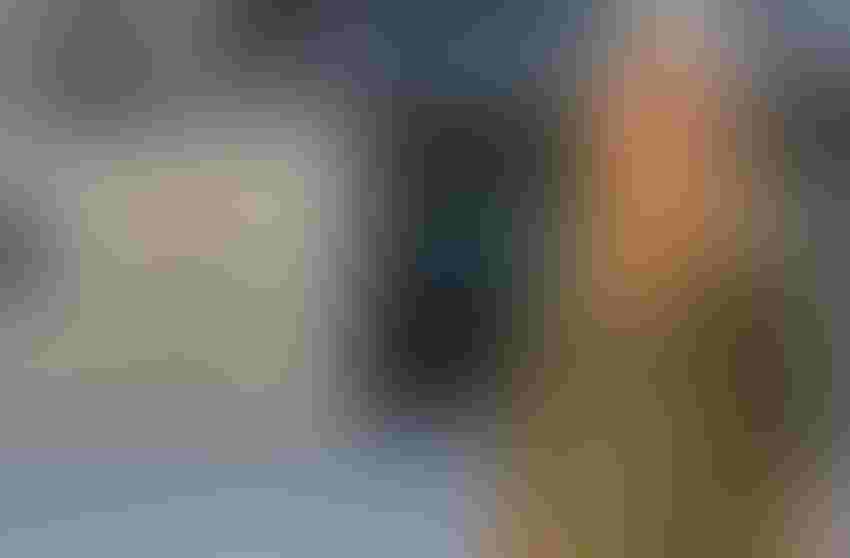 After graduating this month from Cal Poly, Katie Exum will be working as a packaging engineer at one of the highest-paying employers in Silicon Valley—Amazon Lab126.
Cal Poly senior Katie Exum is used to defying expectations. The 6-foot-1 Torrance, Calif.-native came to Cal Poly in 2012, where she quickly emerged as a standout in the Industrial Technology and Packaging Area. Just as she prepares to graduate this December, she has secured a packaging engineer position at one of the highest-paying employers in Silicon Valley—Amazon Lab126, which designs and engineers consumer electronics, such as Fire tablets, Kindle e-book readers and Amazon Echo.
As Exum approaches the start of her career, she reflects on the moment that changed her direction at Cal Poly.
"I remember Professors Jay Singh and Koushik Saha showed some of the Cal Poly packaging projects that had been done in the past, and honestly, I think a light bulb just clicked on," she says. "I said, 'Wow, you can be so innovative.' I've always had a passion for recycling and sustainability, and I can actually make an impact through packaging."
Exum changed her major from business administration to industrial technology and packaging and dived into hands-on Learn by Doing labs. With both majors housed in Cal Poly's Orfalea College of Business, she could take a closer look at manufacturing, operations and packaging through the lens of business. Right away, she and her classmates tackled projects on machines that industry professionals use daily.
"As an underclassman in IT 341 (Packaging Polymers and Processing), we were using thermoformers and blow molders," Exum says. "These are the machines that we are going to be working on in the working world. It 100% gives us an advantage to know how they work, to know how to actually work them and to be able to analyze the results that they give us. Our Learn by Doing atmosphere sets Cal Poly grads apart."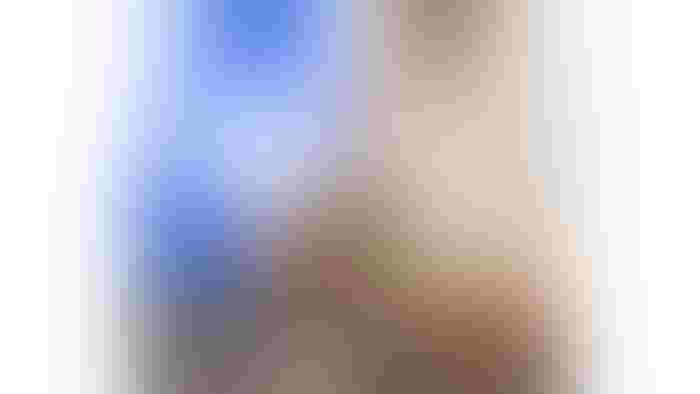 In one of her capstone courses, IT 435 (Packaging Development), Exum had to design new packaging and improve upon existing concepts. She created packaging for an organic avocado oil in a bottle shaped like an avocado. She reveled in making the prototype, eventually settling on a molded pulp design over a 3D printed shell that included an internal plastic bladder, a rotating pour spout and a custom brand graphic.
Outside of class, Cal Poly offered Exum and her classmates opportunities to network with industry professionals and alumni. As treasurer of PolyPack, the on-campus packaging club, Exum helped host its annual symposium. She also traveled to Pack Expo, the largest processing and packaging trade show in North America, and competed in several national student design competitions, including the annual 48-Hour Repack competition hosted by the Institute of Packaging Professionals (IoPP).
Exum's success has been accelerated by Cal Poly's packaging faculty. Professor Saha, who has taught at the university since 2010, encouraged her to consider a career in the industry.
"I was intrigued by the questions Katie would ask about the concepts I was explaining in my IT 341 course," Saha says. "They were not the usual questions that I typically would get asked. I could see she was very enthused by what she was learning."
Katie Exum and Professor Saha at Cal Poly.
Saha's contacts helped Exum land an internship during her junior year with The Wonderful Co., which owns POM Wonderful, Fiji Water, and Wonderful Almonds, Pistachios and Citrus. Exum worked on 15 to 20 projects relating to a variety of consumer products and supply lines during her six-month assignment. The Learn by Doing experience helped her with an array of packaging materials from plastics to corrugated paper to different styles of shipping trays.
"I would meet with vendors, go to our production plants, understand production there and estimate how a change in a package would affect mechanical changes in the line," she says. "We would estimate if a cosmetic change would be worth all the adjustments behind the scenes."
The highlight was a shipment test involving five pallets of food items packaged differently to see what worked best on the journey from California to Wisconsin. The test validated her packaging design that used light-weighted materials, conveyed the brand image and best preserved the food's quality during transport.
The experience at The Wonderful Co. also inspired her senior project. She set out to measure the compression resistance of corrugated design-style trays used in wholesale warehouse stores. Exum measured how much material could be taken out of boxes housed in those trays by analyzing the implications of lighter trays on the product throughout the supply chain. She quantified everything, from humidity to temperature, while protecting the product.
"She does not give up," Saha recalls. "During her senior project, the challenges were such that a student could have been discouraged to move ahead, but I did not see her flinch. She found a way to meet these challenges and produce a valuable solution."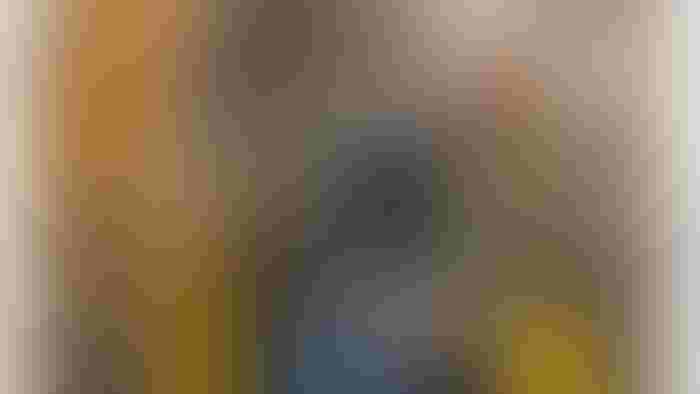 Exum at work in the lab, comfortable around the equipment used in real plants. She appreciates how the Learn by Doing program gives Cal Poly grads an advantage when it comes to job recruitment.
Second internship adds new dimension to skills
The extended internship delayed Exum's graduation, but led her to pursue another internship. Thanks to the experience at Cal Poly, she landed one of the rare packaging internships at Amazon Lab126. It gave Exum the opportunity to design packaging for the company's tablets, e-readers and other consumer electronic devices. And, for that reason, Exum had to take a different approach.
"It was certainly a big shift," she says. "At Lab (126), the process was different because consumers are buying products that are $50 to $150, whereas at The Wonderful Co., something would be $8 max. With electronics, you also have to make the unboxing experience that much better. You really have to wow the customer."
While Exum couldn't discuss what products she worked on, she says her work was more internally focused with the Amazon team than with outside vendors. She saw how the retail giant approaches packaging technology, sustainability and more. The best part of the experience of her three-month stint was it turning into a full-time job in 2017.
"Having the confirmation was the nicest feeling ever," she says. "I've worked really hard to get where I am. To have other people notice that is spectacular."
Top employers like Amazon, Apple and Pregis Innovative Packaging continue to seek out the packaging program's top graduates like Exum at a near 100% placement rate. The program's graduates enjoy salary offers averaging $70,000 per year, which is nearly $15,000 higher than the university annual average starting pay for new professionals.
Saha's pride in Exum is hard to contain.
"Her determination is bound to make her successful early in her career," he says. "We are all very proud of her achievements!"
Looking ahead, Exum is excited to delve into an industry with so many possibilities.
"They say engineering goes a mile deep, but industrial technology and packaging goes a mile wide," she says. "We've learned so many things, and I'm excited to dive deep down into all of them."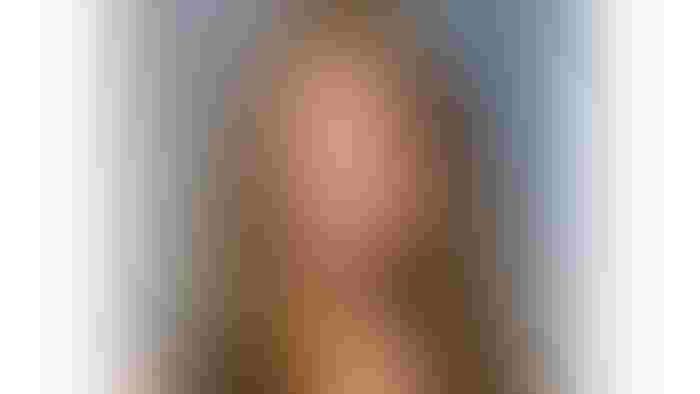 Robyn Kontra Tanner leads communications for Cal Poly's Orfalea College of Business. She has worked on behalf of brands in health care, small business and higher education while exploring how technology and social media enable better communication. She is a proud Cal Poly alumna. Connect with her on LinkedIn.
***********************************************************************************
See a host of new ideas in packaging machinery, materials and more at WestPack 2017 (Feb. 7-9; Anaheim, CA). Register today!
Sign up for the Packaging Digest News & Insights newsletter.
You May Also Like
---