3D-printing expert shares packaging insights
3D-printing expert shares packaging insights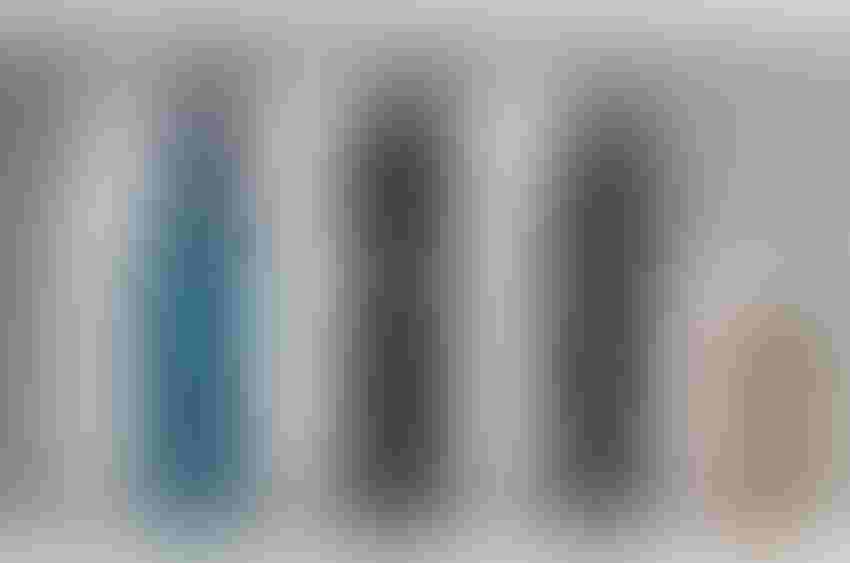 3D-printed containers made by a Multi Jet Printer are labeled with full-color graphics.
A 3D-printing expert discusses the packaging-specific uses and benefits of using the technology in this Packaging Digest exclusive.
Paul Palovich is vice president of Printing 3D Parts, Inc., a  three-year-old company based in Youngstown, OH. He is also a retired engineering manager from the automotive industry who has been involved in 3D printing since the mid-1980s. Pavolich shares his expertise and advice about 3D printing particularly for packaging applications in this Q&A.
Describe your company's involvement in 3D printing.
Palovich: Printing 3D Parts, Inc. got its start more than three years ago when we began investigating the use of 3D printing technology in the packaging industry. As owner of Meridian Arts & Graphics, Ted Webb, co-owner of Printing 3D Parts, Inc., has been in the prepress and plate making business for more than 25 years.
Other industries, especially automotive, have been using 3D technology for rapid prototypes for more than 30 years. We realized the advantages of 3D printing for rapid container prototypes are not being utilized in the packaging industry.
It is paramount, however, that the 3D printed rapid prototype be an accurate representation of the container that will finally be in high volume production. We felt the textured parts printed with the tabletop 3D printers are more like trinkets than accurate prototypes. It took us more than a year to find the 3D printer that would meet our stringent requirements of part quality.
Finally, for complete concept visualization of a production container, Printing 3D Parts, Inc. applies a label with full color graphics and text.
What can you say about the 3D printers and polymers that your company uses?
Palovich: I am able to identify the technologies used, but not the specific names and models of our equipment. We have a robotic arm 3D scanner, a Fused Deposition Modeling (FDM) 3D printer and a Multi Jet Printer (MJP) 3D printer, a label printer and a label application device. All equipment was installed more than a year ago.
Printed part quality was the major driver in the selection of the equipment purchased…namely the smoothness of the surface, dimensional accuracy and precision. Once labeled, most customers don't realize our prototypes aren't production containers until they hold them.
The 3D printed prototypes are made from an ABS [acrylonitrile butadiene styrene]-like plastic that can be painted, dyed or chrome plated. We chose this material for its rigid, stable and thermal-resistant properties.
 A 3D printed and labeled cookie tin.
How has your company leveraged the technology?
Palovich: 3D printing is one of three technologies we have integrated to provide a rapid prototyping service to our customers. Printing 3D Parts, Inc. has the 3D scanning and 3D-printing technologies to create a rapid prototype of a concept container in weeks instead of months, with full color graphics and text…and without any tooling cost. A CAD file of the concept container/package is all that is needed.
However, if a CAD file does not exist, a 3D scan of an existing container can be made and modified to the customer's specifications.
For complete concept visualization of an actual printed container/package, a full color shrink-wrapped label of our customer's artwork can be applied to the 3D-printed prototype.
Any necessary design revisions can be made and incorporated in the next 3D-printed prototype. 
How would you characterize the interest in 3D printing relative to packaging?
Palovich: The packaging industry hasn't embraced the full benefits of 3D printing technologies as much as other industries have. We believe more education is needed so decision makers can understand the added value.
Next: Value, misconceptions and advice…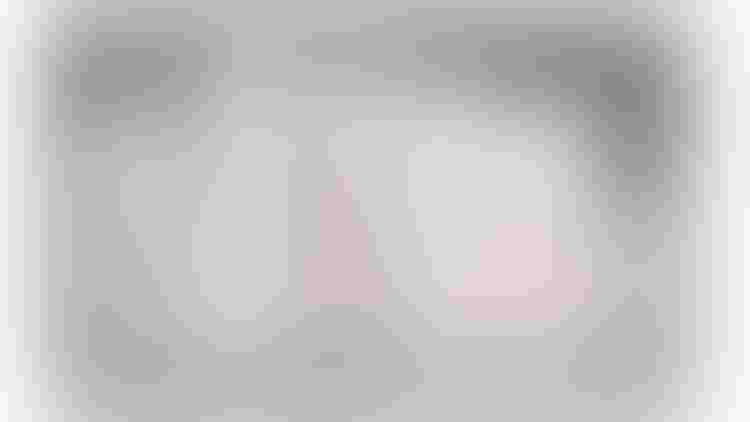 Various container shapes that can be printed using Multi Jet Printer technology.
Where does 3D printing offer the most value for customers?
Palovich: 3D printing parts is cost beneficial when there is no justification for building a tool to produce the parts and lead time is short. That almost always means low volume and quick turnaround…hence the 3D printing alias of "Rapid Prototyping". If you can justify the cost of building a tool and you have the luxury of no time constraints to build the tool, 3D printing will probably not be the answer.
Having an accurate, production representative container prototype available in weeks, instead of months, and with no tooling costs is a major savings in time and money in the overall packaging design process. Marketing studies and design reviews can be conducted months before they are done with the current process. Since 3D printing is "lights out" manufacturing, necessary revisions can be incorporated overnight.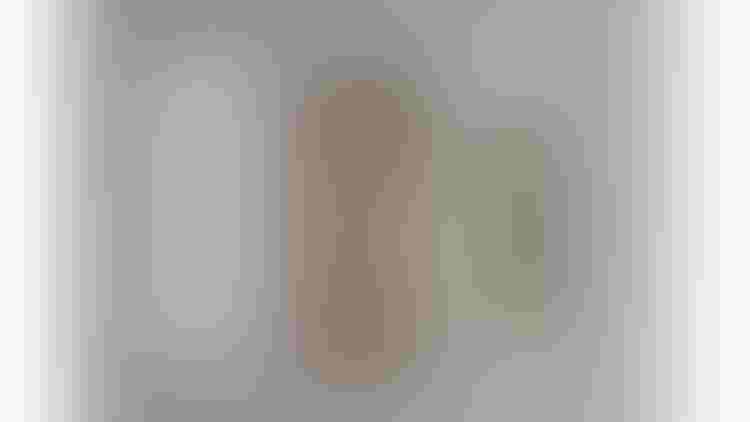 Containers printed by a Multi Jet Printer that can be labeled or chrome plated.
What's a misconception that first-time customers have?
Palovich: Most customers have the "high volume discount" mentality that is a result of always purchasing parts that have been tooled.  Since there is not the high volume to amortize the tool cost with 3D printing, there is sometimes "sticker shock" when the piece price is quoted. Once the reality of not having to spend tens of thousands of dollars in tooling sets in, the price shock goes away.
What advice do you have for brand owners?
Palovich: Packaging is critical to brand management, as is the printing of packaging. Our 3D-printed rapid prototypes, labeled with full color graphics and text, allow the brand owners to conduct the necessary marketing studies and design reviews in significantly reduced timeframes. Any design revisions in the container shape and/or the label can be incorporated in new prototypes within days. The brand recognition of a new product can be established and proven before the first product is on the retail shelf.
To learn more about 3D printing, consider attending MinnPack Nov. 4-5 in Minneapolis that features a 3-presentation track on the technology on Nov. 5.
Sign up for the Packaging Digest News & Insights newsletter.
You May Also Like
---