Digital boosts printer's growth in short-run packaging
Digital boosts printer's growth in short-run packaging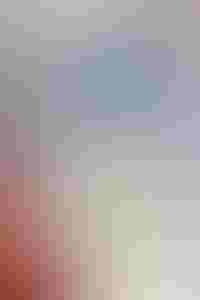 The digital press at Odyssey uses dry-toner electrophotography.
Since opening its doors in 1996, Odyssey Digital Printing has seen demand for short runs appear, disappear, then reappear and grow significantly.

"The desktop laser printer has taken a lot of the short-run printing demand away," explains Odyssey president John Roberds. "Where we may have done 300 copies of a brochure in the past; that's all being done in-house by most companies now."
The Tulsa, OK, commercial and packaging printer, which started out with three partners, a Xeikon (www.xeikon.com) digital press and a willingness to do business with anyone, has since evolved into more than just a print shop. Through the integration of converting and finishing with digital printing, Odyssey found a new direction, primarily in wide-format, point-of-purchase (POP) work and some packaging. Tripling in size, the company relocated to a more spacious 33,000-sq-ft facility in 2002.
"We can do more than just print something," says Roberds. "We do a lot of laminating and die-cutting. Many companies don't build those capabilities into their color-laser operation."
That's a lot of golf balls
By installing its first official packaging press, a Xeikon 50SD in May 2002, Odyssey entered the package-printing world and soon established a relationship with Acushnet Golf, reportedly the largest manufacturer of golf equipment in the world. Its four brandnames are Titleist, Footjoy, Cobra and Pinnacle.

"When we started doing business with them, they had about 50 percent of the total golf ball market," Roberds adds.
At the time, Acushnet also had nearly 75 percent of the custom-logo golf ball market. Its minimum order was 1,000 "dozen" boxes (each holding four sleeves of three balls). "That's a lot of golf balls," jokes Roberds. "Their minimum is now 24 'dozen' boxes with us. It has become a good opportunity."
In particular, Titleist offers customized golf-ball cartons with a photo of a golf course's signature hole or a golfer's favorite hole. With a steady flow of these kinds of orders, an organized, automated workflow is crucial. Acushnet's art staff designs the templates and builds its own files that Odyssey receives over the Internet.
"Acushnet does a lot of the work on their end…they understand that it's going to take a fair amount of organization on their part," Roberds explains. "The templates come laid out the way we need them, and all we do is send them to the printer."
A year ago, new prospect Yankee Candle triggered Odyssey's latest follow-up with Xeikon America. Last May, Yankee Candle's demands called for a new fourth press. Along the way, in 2005, Odyssey had purchased its third Xeikon—a 5000 system, but since then, it became "three generations old in terms of technology," says Roberds.
"We needed a new packaging machine. What really stood out for us in the new Xeikon 3300 is two steps beyond where our 5000 was in 2005." The reworked technology that provides 1,200-dpi versus 600-dpi print resolution created new business opportunities for Odyssey.
"I don't think we would do much business with Yankee Candle if we didn't have 1,200 dpi," he says. "Many prospects would see the work, and it just wasn't quite crisp enough and they would decide they didn't want to do it."
Odyssey is quick to point out that although the Xeikon 3300 was demonstrated as a label printer at Labelexpo Americas 2008 [where the company made the purchase], it has alternative plans for now. Its primary focus is folding cartons.
"The goal is to put a box on the shelf next to a conventionally printed box and the consumer can't tell the difference," says Odyssey vp Jan Fairless. "There's no way we could have done that with the old printer. Eventually, we would like to do fill-in production lines and test new products. We aren't there yet and probably won't be for another six to eight months."
At Odyssey, creating personalized, short-run cartons for Titleist custom golf balls starts with the Xeikon 3300. The digital press uses dry-toner electrophotography. Its advanced imaging head has one calibrated LED spaced every 21 microns across the web width, resulting in sharp and crisp details, Xeikon says. The printed material then goes through an offline, integrated, rollfed, UV-coating machine also from Xeikon that applies a protective layer. Following coating, the boxes are die-cut with a Preco Industries (www.precoinc.com) Series III roll-fed die-cutter that uses a "floating" metal die to score and cut packages from the web. Rapid turnarounds are achieved with die changeovers that take only 2 min. Finally, the carton blanks are finished on a small-scale, proprietary folder/gluer. Finding equipment for running small quantities initially presented a struggle for Odyssey.
Curing converting hassles
"Converting short-run output was a big challenge because up until digital printing came out, most box production was done in very large quantities," Roberds explains. "With a minimum order now of 24 pieces, we have to have the ability to do eight to 10 different die setups in one day's worth of printing."
"The printing technology is there," adds Fairless. "The coating technology is there, but the folding and gluing equipment continues to pose a challenge for us."
Today, cost-effective converting of short-run packaging is giving end-user companies a chance to separate themselves from their competition through custom designs at more affordable prices.
"People have started to see the value in short-run packaging," Fairless says. "Being able to do different versions and customizing are letting people apply the available technology to their own businesses. Titleist was way ahead because they had a need for custom boxes. If it hadn't been for Titleist, our packaging business might be next to nothing."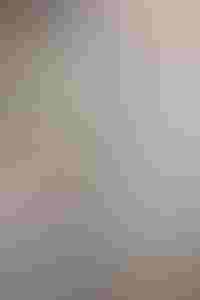 The Xeikon 3300's reworked technology yields 1,200-dpi print resolution.
Digital labels and more
More than a dozen suppliers demonstrated digital-printing and finishing systems at Labelexpo. Some of those units remain prototypes, for others, the future of digital package printing is now.
Flexible Express, a digital-print operation dedicated to flexible packaging, is the idea behind Foster Packaging's (www.foster packaging.com) investment in an HP Indigo ws4500 press from Hewlett-Packard (www.hp.com). Xante Corp. (www.xante.com) recently donated a DP 8500 printer to California Polytechnic State University's graphics communications department for label/tag work. "It's important that colleges and universities have access to state-of-the art technology because their students will one day drive the industry's growth and innovation," says Tim Sykes, vp, sales/marketing, for Degrava Systems.
U.K.-based Commercial Label Products added the Jetrion 4000 from EFI (www.efi.com) to stay competitive in the short-run label market by eliminating the plate die costs. With the Jetrion 4000, CLP says it plans to expand into at least five more markets.
Sign up for the Packaging Digest News & Insights newsletter.
You May Also Like
---