Flying high with flexible
Flying high with flexible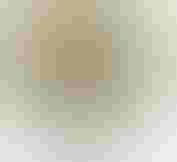 Since being hatched in '90, Pretty Bird Intl., Inc., a Stacy, MN-based supplier of exotic pet nutrition, has become a global presence in the petfood industry, with much of its growth attributable to its continual introduction of new product lines. Last April, Pretty Bird gave its feathered friends something new to twitter about, with the launch of its Pretty Bird® Jungle Munchies® and Premium® brands of birdseed mixtures, with species-specific varieties formulated for macaws, cockatiels, parrots, small African conures, canaries, finches, parakeets and Amazon cockatoos.
To make the products just as appealing to the pet owner making the purchase as it is to their avian companions, Pretty Bird introduced these new brands in high-quality packaging that extends the shelf life of the birdseed and enhances the product's appearance at point-of-purchase. Rather than staying with the multiwall paper bags that it uses for its other products, the company flew in the face of tradition and developed a flexible-film, standup pouch with a reclosable zipper for the two new brands.
The search for a solution
Says Pretty Bird's director of sales and marketing, Don Haukom, "Our main objective when creating the packaging for our Jungle Munchies and Premium brands was to design a bag that could successfully project the quality of our brand at point-of-purchase, as well as hold a nitrogen flush for an extended shelf life." Consisting of vitamin- and mineral-fortified blends of the finest dried ingredients, such as seeds, grains, fruits and nuts, Pretty Bird's high-end bird food requires specific packaging barriers to retain its freshness. Because insects are naturally attracted to nut- or seed-type products, the packages must be nitrogen-flushed before being sealed to ensure that any insects that may have survived the processing of the product are eliminated. Flushing also extends the shelf life of the product by removing oxygen, which prevents rancidity.
Rather than just winging the design of the new packaging, Pretty Bird sought direction from its seed-packaging facility, Central City Marketing and Processing (CCMP) of Carrington, ND. After being contacted about the project, CCMP's Ken Mickelson began a search with local packaging distributor North Star for a supplier that could meet Pretty Bird's unique needs. Not only would the supplier need to engineer a bag structure with specific barrier properties and the ability to accept high-quality color printing, but it would also have to be able to provide a range of sizes–from flexible pouches in 2-, 3-, 5- and 8-lb sizes, to bulk bags weighing 25 and 50 lb.
Furthermore, the supplier would also have to ensure that the packaging would run consistently, day after day, Mickelson adds. To fulfill Pretty Bird's substantial orders, which, with the Jungle Munchies and Premium brands alone comprise 56 stockkeeping units, CCMP runs the products daily on three lines equipped with Bosch vertical form/fill/seal equipment and one with a Thiele Series 7133 OmniStar™ bag placing/filling machine from Thiele Technologies. "We ship numerous truckloads of Pretty Bird product each month," Mickelson says. "At these volumes, it is critical that our packaging supplier reliably provide quality bags to meet Pretty Bird's product-to-market deadlines."
After trials with several packaging companies, Mickelson says CCMP chose film converter Plassein International because of its manufacturing expertise, its proven ability to produce consistent, high-end packages, and its range of capabilities.
Sealed in success
To address the Pretty Bird packaging challenge, Plassein developed a barrier structure that combines a coextruded film blend and a lamination layer to provide an exceptional extended shelf life for the product. The films prevent the breakdown of vitamin-fortified foods, as well as insect infestation after the pouch is opened. Guaranteed to be insect-free for up to two years, the Jungle Munchies and Premium brands may carry the most extended shelf life guarantee in the industry, says Haukom. "Our new film bags from Plassein extend the effectiveness of the nitrogen flush, which enables us to guarantee customers that they are receiving the freshest ingredients possible," he says.
Two-, 3-, 5- and 8-lb bags, converted into rollstock in Plassein's Newmarket, ON, Canada, facility, are constructed of 53-ga coated polyethylene terephthalate/ink/ adhesive/4-mil linear low-density polyethylene. Larger, 25- and 50-lb sizes are converted into premade bags at the company's Longview, TX, plant. They are made from 2-mil LLDPE/ink/10-lb PE extrudate/2.5-mil high-barrier LLDPE. All films are extruded in Plassein's Newmarket facility, with the exception of the 2.4-mil high-barrier LLDPE, which is supplied by Pliant.
In redesigning the new pouch, Pretty Bird also recognized that the usual practice of customers transferring their bulk bird seed from the retail package after opening into a container for storage was for the birds. Therefore, they incorporated a reclosable feature into the bag for the 2-, 3-, 5- and 8-lb sizes that "transforms the pouch into an actual storage container," relates Haukom. "The design of the bag fits well into a cupboard or on a shelf, so that after you take the portion of seed you need, you can zip the pouch closed and stack it somewhere convenient."
The pouch uses a Zip-Pak® resealable zipper from Minigrip/Zip-Pak that is joined to the film during filling. Positioned between the rollstock unwind and the tube former on the Bosch vf/f/s equipment, the zipper is added just before the bag-forming process begins.
Sitting pretty
With distribution of its exotic bird foods in specialty pet shops in the U.S., Europe and Australia, Pretty Bird's second major goal for the design of its Jungle Munchies and Premium bird food packaging was to make it eye-catching and informative. Product instructions in eight languages, in addition to English, had to be included on the bags, along with illustrations for each variety that depict the bird for which the product is formulated. Artwork was produced by Container Graphics, along with Pretty Bird's in-house design team and Plassein's print production department.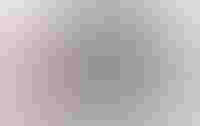 To reproduce the intricate designs of the hand-painted illustrations of the exotic birds featured on the packaging, as well as to print the fine detail of the small type used on both side panels of the bag, Plassein uses an eight-color Schiavi gravure press from Bobst. Explains Roger Sullivan, international vp of marketing and sales for Plassein, "We overcame the technical challenges of printing the bag by utilizing the experience of our operators and by working with our platemakers to come up with ways to handle the very tight graphics." The smaller pouches are printed in eight colors; 25- and 30-lb bags use six.
And, these beautifully printed graphics keep their bloom, too, as the printing is sealed under a lamination layer for scratch-resistance. Says Container Graphics' Linda Michaelson, "By laying a lamination over the printed film, the vibrant imagery that is a trademark of Pretty Bird's premium brand image achieves a glossy look and is protected at point-of-purchase."
The total package
According to Pretty Bird's Haukom, reaction to the new Jungle Munchies and Premium lines has been "phenomenal." He adds: "Retailers are telling us that the mix is right and the blend of ingredients is right, and the packaging provides them with a perfect way to display the products." In fact, the new packaging has been so effective, that Pretty Bird has begun to convert its other product lines to film as well. In total, 23 new packages have been designed and produced to support the new Pretty Bird brands, and 14 more species-specific bags are in development at Container Graphics.
Through its brief but successful history, Pretty Bird's fresh approach to nutrition has allowed the company to meet the changing needs of companion animals and their owners, and the new packaging continues this tradition.
More information is available:
Contract packaging: Central City Marketing and Processing (CCMP), 701/652-1992. Circle No. 255.
Packaging distributor: North Star, 800/329-1203. Circle No. 256.
Vf/f/s machines: Robert Bosch Corp.-Packaging Machinery Div., 616/466-4000. Circle No. 257.
Bagger: Thiele Technologies, Inc., a Barry-Wehmiller co., 612/782-1200. Circle No. 258.
Film converting: Plassein Intl., Inc., 866/752-7734. Circle No. 259.
Film: Pliant Corp., 866/878-6188. Circle No. 260.
Zipper: Minigrip/Zip-Pak, an ITW co., 800/488-6973. Circle No. 261.
Design: Container Graphics, 651/653-1400. Circle No. 262.
Gravure press: The Bobst Group, Inc., 973/226 8000. Circle No. 263.
Sign up for the Packaging Digest News & Insights newsletter.
You May Also Like
---