WEB EXCLUSIVE: Flexible Packaging Silver Awards
WEB EXCLUSIVE: Flexible Packaging Silver Awards
Packaging Excellence Category:
Kraft's Balance Bar lamination features a proprietary Ceramis® PET film barrier layer. Created by Alcan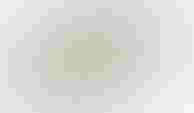 Packaging (www.alcanpackaging.com), the silicon-oxide-coated film combines outstanding optical clarity with high barrier properties. The result was a package that provides a crystal-clear window to highlight the appearance of the organic bar, which is loaded with hearty ingredients. The cold seal system allowed Kraft's horizontal flowrap line to work at high speeds.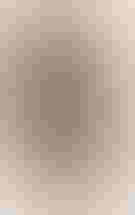 Cades Cove pouch for ribs from Exopack LLC (www.exopack.com) combines a technically innovative, tough, puncture-resistant, leak-resistant cook-in pouch with the beauty and convenience of a preprinted film laminate. Mouth-watering graphics differentiate this brand in retail meat cases. The package stays tightly sealed through cooking and distribution to ensure an outstanding consumer experience.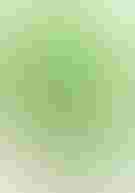 The plastic recloseable bag for Iams chunk dog food, converted by Exopack LLC, has all of the key features required for success in the marketplace: beautiful eye-catching graphics; strength for protection during distribution; and consumer convenience features to encourage repeat purchases. This new development from Exopack is an innovative alternative to other bags and requires minimal filling-line modifications.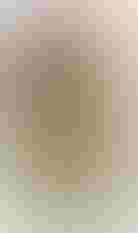 Coating Excellence Intl.'s (www.coatingexcellence.com) Super-Tube™ woven film bags boast environmental attributes and economies. Tear- and puncture-resistant, they are reverse-printed with food-grade, water-based inks for a glossy and durable finish. CEI says that using only quality water-based inks ensure the quality, taste and safety of the bagged product.
Environmental & Sustainability Achievement Category: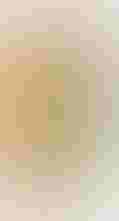 Agrolabs' "Naturally" shrink label, converted by Printpack, Inc. (www.printpack.com), enhances the premium brand identity of the product, while giving it a distinctive and dramatic look. By eliminating excess packaging and using polylactic acid (PLA) film, the company has offered up a brilliant response to customer requests for greener packaging. Earthfirst® is a registered trademark of Plastic Suppliers; Ingeo™ is a trademark of Natureworks LLC. The EcoPLA design is a registered trademark of Natureworks LLC Balance® Organic.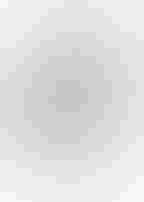 The Coldpack AirLiner from Coldpack (www.coldpacksystem.com) offers an alternative to a 70-year-old cold-chain-management foam insulation method. AirLiner's ability to maintain constant temperature is found in its patented, internal heat barrier technology. The AirLiner offers superior protective cushioning, a reduction of 40 percent in global warming potential and costs less to use, says Coldpack.
Pliant Corp.'s (www.pliantcorp.com) Stratos pallet wrap is designed to improve "packaging scorecards" as value-added stretch film that can be to downgauged 25 to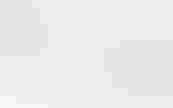 40 percent, yet maintains superior cling and optics. The machine-operated stretch film stays puncture-resistant and contains loads while used at full machine speeds, at a significant savings, Pliant says.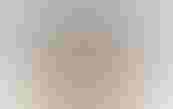 Robbie Mfg.'s (www.robbiemfg.com) Hot N Handy rotisserie pouch (see the gold award winners descriptions) also won a silver award in this category for its value-added, built-in handle that affords easy carrying, as well as its resealable zipper and a slim profile for saving leftovers.
Technical Innovation Category: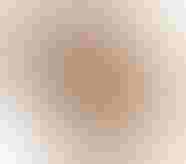 The Grip and Tear™ Bag from Cryovac Food Packaging, Sealed Air Corp. (www.cryovac.com) ends the days of consumers fighting with vacuum shrink bags. This unique bag combines the superior shrink, toughness and oxygen-barrier properties expected from a vacuum shrink bag with the addition of an easy-open feature. The name says it all: grip the package and tear it open. There are no sharp utensils or strong muscles needed. Prompted by focus-group input from operating room nurses and doctors, the Duet Pouch was designed to address the concerns of healthcare providers. Created by Rollprint Packaging Products, Inc. (www.rollprint.com) the new-generation, peelable chevron header pouch is suitable for ethylene oxide sterilization applications. The pouch provides easy-opening features via its dual chevron seal and ensures aseptic product presentation, all while controlling costs.

The Freshtables with Estersteam® Vent, developed by American Packaging Corp. (www.ampkcorp.com), provides convenience and an easy way to enter the microwave steamed meal market. The specially designed valve is pre-applied to rollstock, lidding and preformed pouch specifications and works with frozen, chilled or ambient products. Under microwave conditions the valve activates, allowing the package to vent, so food is moist and evenly cooked. This technology is cost-effective, and is able to be used with standard heat-seal equipment with no effect on production efficiency. In addition, this package is capable of holding liquids without leaking and resists exploding or imploding when cooking, American Packaging states.

Goody's child-tesistant stick-pack, provided by Amcor Flexibles (www.amcor.com) is an easy-tear packaging structure for pharmaceuticals incorporating a printed tear indicator. The SafeStick has a tear-opening feature that Amcor maintains is not evident to a child. The lightweight package tears only at a printed indicator, allowing easy opening and dispensing. The SafeStick controls unit dosing of pharmaceutical powders, granules, creams, gels and liquids.
A nonfoil, die-cut lidstock, considered a key advance in lidding technology, debuts from American Packaging Corp. to improve economics, functionality and sustainability. It can be reverse-/trap-printed for improved consumer acceptance and shelf appeal. In addition, the unique characteristic of the sealant polymer facilitates sealing through contamination with a very wide operating window, while providing the potential for direct metal detection. The new material also offers improved sustainability through a substantial reduction in weight and energy used to produce individual components.

The Plumrose Supreme center-cut bacon package is another example of Printpack's Re-Seal It repeatable resealing technology. The new bacon package combines proprietary label technology with high-performance barrier films for easy opening and repeatable resealability for thermoform applications. Plumrose's package incorporates a precision sleeve that's rotary die-cut. Label application assures that the package integrity and product access is a snap.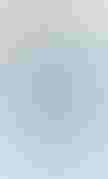 The Wetbone™ water-in-a-pouch product for pets is a 16-oz dogbone-shaped, resealable standup pack that features two compartments: one, a reservoir for enriched water at the bottom; and the second, a drinking bowl at the top. Manufactured using a polyester/foil/linear-low-density PE lamination from Ampac Flexibles (www.ampaconline.com), the pouch acts as a multiple-use drinking bowl and includes channels allowing the water to fill the bowl, and ensure that unconumed water returns to the reservoir.
Printing Achievement Category: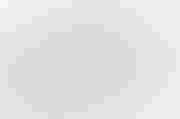 To promote the enhanced reformulation of Dannon's Light & Fit yogurt and 0-percentPlus nonfat yogurt, new graphics created by Alcan Packaging were incorporated into an innovative, transparent OPS label that provides appetite appeal; the yogurt's fruit pieces appear to be suspended inside the yogurt—and a premium image to drive consumer interest. The reverse-printed label provides higher gloss and graphic quality with the lower package weight of the multipack, in-mold label process.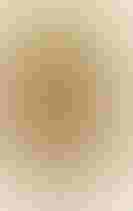 Hershey Cacao Reserve bag, produced with assistance again from American Packaging Corp., teams detailed graphics and the use of a foil substrate to capture luxury of a unique design and background printing to make the product stand out in a very competitive market segment. Fine details are reflective in the cocoa bean, and the tight registration of the individual pieces that are placed in this converted bag. Type throughout the label is clean, clear and legible. Judges agreed, the overall coverage of the colors is excellent and lays well.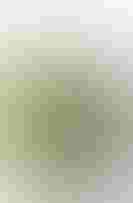 Osio Intl. Inc.'s (www.osiopack.com) graphics department worked with the design team from New Vision to ensure that the full-body sleeve labels for bottles of New Vision's health beverages were properly prepared for the beverage packaging's six-color gravure-printing project. Using direct-to-engraving technology, Osio had the gravure cylinders laser-engraved in order to best control the size, shape, depth and angle of each dot. This was the key to achieving New Vision's desired appearance. Fully automated, 360-degree video registration controls on press ensured optimum print registration.
Sign up for the Packaging Digest News & Insights newsletter.
You May Also Like
---