Solvent-recycling system
Solvent-recycling system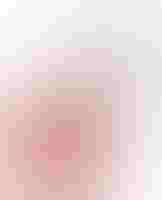 The ECOSOLVE solvent-recycling system for its ink-jet printers reduces solvent consumption of the co.'s JET 2 SE machines. The system condenses the evaporated solvent in the printer's outgoing air and carries it back to the reservoir tank. ECOSOLVE has been especially developed for use in high-temperature environments, because at high ambient temperatures, the evaporation increases significantly and therefore also the solvent consumption. With these higher temperatures, the saving with ECOLSOLV is more than 50 percent of the normal consumption.
Leibinger, 203/853-0022.
Booth C-5222
Sign up for the Packaging Digest News & Insights newsletter.
You May Also Like
---