A case/carton coding makeover
A case/carton coding makeover
The results of an equipment purchase can be glamourous, even revitalizing, when the purchase gives the output of an entire packaging line a makeover, and cuts packaging costs. That was the case for Pharmaceutical Specialties, Inc. (PSI), which cut its packaging costs by 20 to 25 percent and cut its inventory more than fourfold with coding equipment from Markem that performs better than others evaluated.
Started in '75 by two pharmacists who believed they could develop better products than were on the market for dermatology patients, the Rochester, MN, company today offers a large selection of haircare and skincare products for sensitive skin, formulated to be free of dyes, fragrances and chemical irritants. The products are available to patients of dermatologists, allergists and pediatricians through hospitals, doctor's offices and pharmacies under the Vanicreame Free & Cleare, Noccie and other brands.
Re-evaluating its package-coding operation, PSI researched marking and coding equipment and technology options for about six months, in efforts to upgrade, automate and support its marking, coding and labeling functions for the Vanicream Skin Cream. Six months ago, the company installed Markem's small-character Model 9064 ink-jet coder to print the bottoms of unit-cartons containing Vanicream jars and bottles, and a little more than a year ago, added the 5000 Series large-character hot-melt ink-jet coder for its shipping cases. The mobile systems serve two production lines at the 18,000-sq-ft manufacturing facility.
Difference is night and day
PSI evaluated other coding technologies and visited three customers of prospective coding equipment manufacturers. After all of its research into coding, the company decided Markem had the best solution. "The 9064 and 5000 Series have made a night-and-day difference," says production manager Rick Sandwick. "We like the coders because they have a user-friendly, easy-to-program software package–by far the best to work with. When we made a change to a preprinted carton, we had to outsource preparation of the art and the cost of a new plate to print it. Now, we see cost savings and no time delays."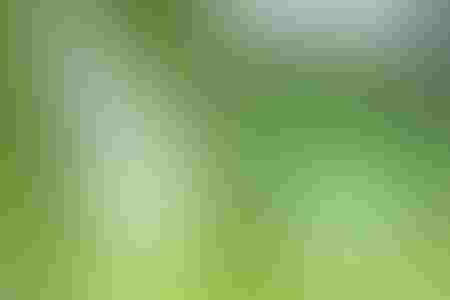 Sandwick says PSI also likes the operator product recall and product batch code change features. "Other systems came with too many variables."
The firm wanted a shipping case coder that could generate quality print, as well as a clean-running ink-jet coder that would eliminate messy ink and hazardous solvents. The other coding processes PSI looked at didn't offer the kind of quality it desired, especially where the SBS folding cartons for Vanicream were concerned. The crisp, bright white cartons present a professional medical look, with blue and green labeling and little clutter.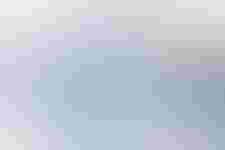 With a 50-product message/code memory capacity, the 9064 ink-jet coder applies a five-digit, two-line lot number and expiration date to the bottom of the cartons. The cartons hold either a 1-lb jar of skin cream, a 1-lb pump dispenser jar and a new tube of lip balm that is about to be launched over-the-counter. Used for internal product tracking, the alphanumeric batch/date code characters measure 1/16-in.-high. Sandwick says they're very legible and comply with Current Good Manufacturing Practices (CGMP) requirements for food, drugs and cosmetics. "We're likely to see a payback for these coders within eighteen to twenty months," Sandwick says.
Reduced inventory, material costs
Turns out, the systems not only produce clear, clean codes, but they also have streamlined the packaging operation, lowered material costs by as much as 25 percent and reduced inventory of the preprinted cartons and cases from four or five pallet loads into one, Sandwick notes. "Now, we only stock one case size to accommodate the multiple unit-cartons. We save at least ten to twelve percent by eliminating preprinted graphics.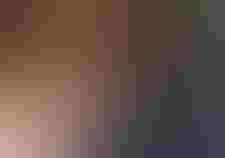 Large-character coder can be used in cold or damp washdown environments. Here, dual printheads code one side of tape-sealed corrugated shipping cases.
We also replaced our oyster white shippers with brown corrugated, which further cut packaging material costs, so we're happy with the results."
Currently, PSI is gearing up to use the 9064 to bottom-code bottles of its new Nocci haircare line (also free of common chemical irritants), which will soon be available in salons. It will also begin coding small cartons of its soon-to-be-launched tubes of Vanicream lip balm.
Efficient to operate, the small-character 9064 coder has an intuitive user interface and a simplified, compact control panel with user-friendly guides that allow operators to program an entire day's worth of code changes one time. Equally handy is the simple storage, recall and display feature for preprogrammed legends and other graphics.
"We can import our logos easily and manipulate graphic art with ease," PSI's Lori Blake tells PD. "If we need to make a change, it's as easy as a click of a button, and literally takes seconds. Anyone who is familiar with basic graphic programs will be able to use the software with no problem. I'm not so sure that you have to know graphic programs to use it."
The coder uses patented Touch Dry® solid inks that eliminate spills, clean-up problems and prevent smudging. Supplied in the size and shape of a hockey puck, the ink melts quickly in a heated reservoir in close proximity to the printhead. Sandwick says the hot-melt ink technology generates instantly-dry, clear codes without the mess of liquid inks or solvents, which is a big plus. The coder is modular so components can be quickly replaced, and it can be networked with other systems from a central PC to share production data.
"Other systems we looked at use solvent inks," he tells PD. "Touch Dry inks are wax-based, and we don't have to worry about venting out solvents. This was the best for us. The print quality is great."
Portability also plays an important role at PSI. Both coding units are on casters so they can be moved into position from the main packaging line to a tube-filling line, depending on what is needed.
"We're a one-shift operation, but we do pack a lot of different products on the lines," Sandwick points out. "Changeovers are frequent, perhaps twice a day. The ability to change printheads and reservoir filters in just a few minutes comes in handy."
While some of the main packaging line's equipment can take an hour to change over, the coders take minutes, he says. "We just recall the specific product or case count on the control keypad that we want to run, select the new batch code and date, enter the changes, verify the information and we're ready to go."
PSI appreciates the small-character coder's adaptability to different print surfaces and substrates, from the large .018 SBS skin cream cartons from Mankato Carton, to its new Nocci line's soft-to-the-touch, high-density polyethylene bottles made and screen-printed by Classic Containers.
'Slingshot' of ink
One of Markem's more recent additions to its coding equipment lineup, the 5000 Series large-character case coder brought PSI's shipping case labeling/coding processes to new heights with sharp, crisp print and print edge definition. Offering 512-K memory to store applications locally as well as on a network, 100-percent-scannable bar codes and high-resolution graphics–such as the company's encircled moisture-drop logo displayed on the unit-cartons, primary labels and the shipping cases–the twin-head case coder prints one side of the shipping cases, maintaining integrity and legibility, despite variances in corrugated board.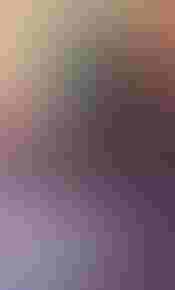 Test runs of Nocci haircare bottles travel through the portable ink-jet coder, which produces clean, crisp results.
The case coder's two vertically oriented, 256 addressable ink-jet printheads can each print type 2.8 in. high x 24 in. long. Markem says the 5000 Series can also print on virtually any package substrate–film, corrugated board, shrink wrap and rigid plastics–and can be used in cold, or damp washdown environments.
The 256-jet printheads emit jets of hot-melt resin that hardens on contact with the shipping case surface and provide high-resolution codes, logos or text using piezoelectric or "impulse" jets of solid-state crystals that produce ink droplets. When an electric charge is applied to the crystal, it flexes and, in effect, "slingshots" drops of ink from the printhead.
Markem explains that the 5000 Series also uses Touch Dry instantly-dry hot-melt ink technology, which prevents the print from weeping or blotting into the corrugated, ensuring consistent quality images, alphanumerics, graphics and text.
Cartoning, coding, casing
In production on PSI' main packaging line, the polypropylene skin cream jars (from Delta Plastics) are filled on an Oden Pro/Matic® filler, and topped with threaded PP caps (also from Delta) by operators before the caps are torqued on completely by a SureKap capper. The jars are then checkweighed to verify the fill on a Thermo Ramsey AC9000, and then head to an Enercon Industries Intregal II heat induction sealer that fuses on an inner membrane. The containers are then labeled with pressure-sensitive, pearlescent Label-Lyte labels from W/S Packaging Group on an Accraply labeling machine.
Line operators make a final check of the packages before loading them into the unit-cartons by hand and send them, bottom-up, through the 9064 ink-jet coder. Coded cartons then convey to the warehouse to be manually cased in counts of 12 in corrugated cases from Kell Container.
The cases are taped by a Little David LD-3E taper and convey to the 5000 Series, which applies multiple lines of alphanumerics, as well as the company's moisture-drop logo, a National Drug Code (NDC) number, the Vanicream brand name, product ID, a batch code and an expiration date, if applicable. Palletizing is performed manually. "We have growth in mind," Sandwick says. "We wanted coders that could handle it."
More information is available:
Coders: MARKEM Corp., 866/263-4644. Circle No. 201.
Filler: Oden Corp., 716/874-3000. Circle No. 202.
Capper: SureKap, Inc., 770/ 496-5712. Circle No. 203.
Folding carton: Mankato Carton, 507-388-7999. Circle No. 204.
Bottles: Classic Containers, Inc., 909/ 930-3610. Circle No. 205.
Cases: Kell Container, 715-723-1801. Circle No. 206.
Checkweigher: Thermo Ramsey, 763/783-2500. Circle No. 207.
Case taper: Loveshaw Corp., 800/572-3434. Circle No. 208.
Jars, caps: Delta Plastics, Inc., 501/760-3000. Circle No. 209.
Induction sealer: Enercon Industries, Inc., 262/ 255-6070. Circle No. 210.
P-s labeler: Accraply, Inc., 800/ 328-3997. Circle No. 211.
Labels: W/S Packaging Group, 800/236-3424. Circle No. 212.
Sign up for the Packaging Digest News & Insights newsletter.
You May Also Like
---