Whole Foods Market rates household cleaners and requires full ingredient disclosure on labels
Whole Foods Market rates household cleaners and requires full ingredient disclosure on labels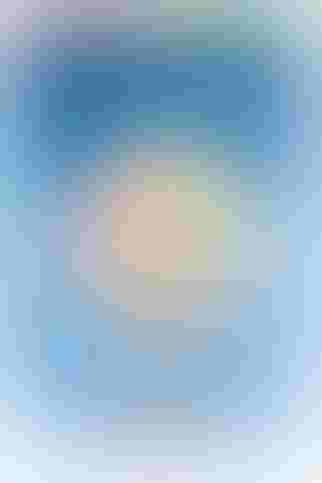 Whole Foods Eco-Scale Rating
Whole Foods Market has introduced its Eco-Scale Rating System—an industry-first set of tiered, green household cleaning standards—to help shoppers make smarter, greener choices for their homes and the planet. 

Whole Foods Market is the first national retailer to provide its own comprehensive, color-coded rating system for household cleaners. Under the new evaluation system, products will be rated-red, orange, yellow or green-based on the specific set of environmental and sourcing standards each product meets. The company is committed to working with vendors to evaluate and independently audit every product in its cleaning category. Each product will be required to meet—at the minimum—the new baseline orange standard by Earth Day, 2012. Red-rated products do not meet the Eco-Scale standards and will be reformulated or phased out of Whole Foods Market.

Currently, the U.S. government does not mandate full disclosure of ingredients on cleaning products. Under the Eco-Scale Rating System, Whole Foods Market's household cleaning vendors will be required to list every single ingredient on product packaging. To ensure compliance of the company's strict standards, all products will be audited through an independent third-party for verification before they are color-rated and labeled on shelves.
"Shoppers have a right to know what's actually in the products they use to clean their homes," says Jim Speirs, global vp of procurement for Whole Foods Market. "We've always carefully monitored ingredients. Now, with Eco-Scale, we're able to help shoppers buy eco-friendly products with confidence and provide safer alternatives for their households and for the planet as a whole."

Almost three out of four (73 percent) adults falsely believe that the government requires household cleaning products to provide a list of ingredients on the label, according to a Whole Foods Market survey* conducted online in April among 2,483 U.S. adults aged 18+ on its behalf by Harris Interactive. Another two-thirds (64 percent) believe that many household cleaning brands opt to disclose the full list of ingredients on packaging, when, in fact, few provide this information on product labels. 

The survey also confirmed that many adults understand that there are risks involved with common household cleaning products. When asked if they agree or disagree that common household cleaning products are not harmful to the environment, two-thirds (66 percent) disagreed. According to the Environmental Protection Agency, the chemicals found in some cleaning products can cause health problems, including eye, nose and throat irritation, as well as headaches. Using green cleaning products and practices may avoid these health effects.

"With Eco-Scale, we'll be able to offer more solutions for eco-conscious shoppers, and those with sensitive skin and allergy concerns who often reach for natural cleaners first," says Speirs. "Now parents and pet owners can also rest assured that they know exactly what ingredients they are using in the company of their loved ones."

Several national cleaning products have already been rated—from liquid laundry detergent and fabric softener to all purpose, glass and toilet bowl cleaners. The lineup includes 14 of Whole Foods Market's store brand cleaning products, as well as a total of 34 products from natural cleaning brands Better for Life, Ecover, Greenshield and Method.

Shoppers will ultimately, be able to easily identify products' environmental impact and safety based on the red-orange-yellow-green color scale. The orange rating represents the baseline of acceptable standards that the yellow and green standards build on, with green labeled products topping the tier. 

All orange-rated products must be third-party verified to meet the following criteria:
•No ingredients with significant environmental or safety concerns, such as phosphates**, chlorine*** or preservatives that have the potential to release formaldehyde.
•No artificial colors
•No animal testing
In addition to the criteria above, yellow-rated products must also meet the following requirements:
•No ingredients with moderate environmental or safety concerns, such as DEA, TEA or MEA surfactants (surface acting agents that can act as foaming agents) that have the potential to contain nitrosamines and other impurities
•No synthetic thickeners made from non-renewable petroleum-derived sources
•100 percent natural fragrances
Green-rated products represent the highest level of Whole Foods Market's new standards and meet all the requirements of the orange and yellow products, but also contain only 100 percent natural ingredients and contain no petroleum-derived ingredients at all.

For more information on Whole Foods Market's Eco-Scale including prohibited ingredients for each tier, visit: wholefoodsmarket.com/eco-scale.
* Methodology: This survey was conducted online within the United States by Harris Interactive on behalf of Whole Foods Market from April 8-12, 2011 among 2,483 U.S. adults ages 18 and older. This online survey is not based on a probability sample and therefore no estimate of theoretical sampling error can be calculated.
**Phosphate-containing ingredients are eutrophic agents which can create algal blooms in bodies of water when released into the environment. This decreases oxygen levels in the water, which negatively affects aquatic life. 

***When used in household cleaning products, chlorine (as sodium hypochlorite) is a disinfectant that can be toxic to the environment and also can be of questionable safety for humans.

Source: Whole Foods Market

.
Sign up for the Packaging Digest News & Insights newsletter.
You May Also Like
---