A new approach to staffing a packaging team
A new approach to staffing a packaging team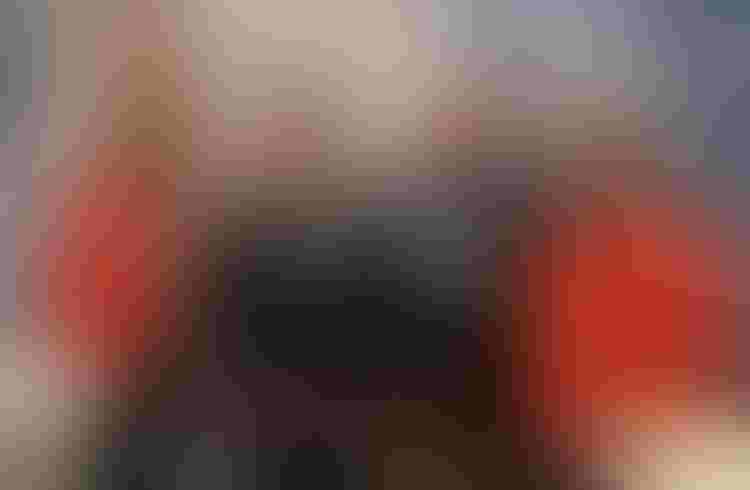 Photo credit from MSU career fair. Karen Polkinghorne, VP Sales & Marketing, Network Packaging Partners; Tim Marsh, VP Client Solutions- Pharma; Tim Early, President; Jane Severin, VP Technical Solutions.
A few years ago Tim Early envisioned a unique approach to staffing and consulting—described below as "an open-talent economy format"—and so he founded Network Packaging Partners. Today, NPP supports clients in the medical device, pharmaceutical, food/beverage, and CPG industries by providing expertise in package engineering, labeling systems, cold chain, and regulatory affairs. Initiatives include anything from packaging validations and package design to implementing global labeling systems.
NPP continues to expand. In the past 6 months, NPP has hired several well-known experts in the industry, Karen Polkinghorne, VP Sales & Marketing; Karen Greene, VP Client Solutions Western Region; Sam Cleaveland, Director Client Solutions Midwest; and Jane Severin, VP Technical Solutions. And in January 2017, NPP opened two additional regional offices: one in Vista, CA, and another in Plymouth, MN. "The addition of these locations allows NPP to provide our clients with a local presence and build a local team of packaging engineers," says Polkinghorne.
NPP seeks to fill the resources gap. "Packaging directors and managers have an endless stream of projects coming across their desk and often don't have the resources to meet the demand," says Polkinghorne. "Simply not doing the projects on the list often isn't an option—the work must get done, somehow, some way. Gaining approval to hire a full-time employee to tackle projects with a 1-2 yr timeline is extremely difficult. This leaves packaging leaders with two choices, put the additional burden on the existing team, a temporary solution but not sustainable, or contract the work to a capable packaging professional—that's where NPP comes in. When a client needs specific resources to meet project demands—NPP bridges that gap."
NPP tailors its approach to help clients achieve their desired outcomes. "Once the scope of work is defined we go to work identifying talent in the industry that's a match," says Polkinghorne. "Someone recently referred to NPP as the match.com of the packaging industry—we like that analogy! Sometimes 'the right match' is an individual and sometimes it's a combination of individuals. When it makes sense, we use a tiered approach and combine a principal level packaging engineer and more junior level packaging engineer to provide the perfect balance of expertise at a price point that's aligned with the client's budget."
NPP also offers resources and technology expertise that Severin says can be difficult to maintain in a typical organization. "As a company dedicated to the discipline of package engineering, we place a high value on maintaining and increasing our engineers' industry knowledge," she says. "Often, companies don't provide the required time or training necessary to fully understand and make the most of technical tools. NPP packaging engineers are supported by SMEs that not only are in tune with the pulse of the industry, but are influencing the pulse, and they put these resources to work helping the client make the best use of this expertise and technology."  
Polkinghorne notes that "it's more difficult than ever for companies to approve the addition of full-time employees. Often these FTE positions are 'reserved' for the company's core competences (i.e., product development engineers, scientists, etc.) and auxiliary functions, including packaging, are contracted positions. In the past this may have been considered bad news, but the NPP model takes this paradigm shift and turns it into a positive for packaging engineers. At NPP, packaging engineers are part of a dynamic organization and work with multiple clients over a period of time, all while being a W2 employee of NPP. NPP engineers use their talent in a more open-talent economy format—no longer having to spend years and years working on the same type of projects for the same company. We offer variety—and variety is something the incoming generation of packaging engineers seek."
But NPP isn't a "take a warm body and put it in a cold seat" firm," Polkinghorne says. "Our offering is unique—we're building a team of 'A player' packaging engineers who work directly with clients on a variety of projects. Step #1 is to fully understand the scope of work and qualifications required for an assignment, then we use our vast network to identify someone who would be a perfect fit."
Once NPP has identified the "talent," they reach out for a conversation. "Packaging engineers hear about NPP, how our company runs, the focus on packaging engineers and it's not a hard sell—a lot of people have kind of "had it" with the traditional work environment and find our approach refreshing. 
"And that approach offers packaging engineers "something they may be missing from their current work experience: the chance to work for a high energy, fast growing company that values Packaging Engineers!" Polkinghorne says. "NPP packaging engineers work on high-level projects with well-known companies, yet are part of a unique company composed solely of packaging engineers. Our engineers have access to our entire team, which collectively has hundreds of years of experience with many of the major-medical device and pharma companies in the industry. This combined knowledge is invaluable for providing valuable solutions and helping clients avoid known pitfalls." 
For Severin, the NPP experience "utilizes the best of my corporate, academic, consulting, start up, and small supplier experiences," she says. "I began my career with a passion for medical device and packaging. I believed, and brought a lot of energy to drive change and impact lives in terms of safety and patient protection. I quickly realized that a corporate environment can add much in terms of learning systems, providing work tools, working in teams, etc. I gained this knowledge at more than one major company, and I feel fortunate for that and would not change it for the world. While reaping the benefits of the 'corporate experience,' I lost the passion and drive for my work, 'the big picture' or the 'why.' As I moved up the corporate ladder, my influence increased, but not in the areas that supported my passion for innovation, knowledge seeking, and patient safety." 
Severin finds the variety of challenges she now takes on stimulating. "The sense of ownership is strong—every day I am impacting the bottom line. The motivation to roll up my sleeves and work hard to drive the success of NPP, and as a result feed the passion that brought me to this industry and career many years ago, is massive. It has also resulted in a new passion and vehicle to bring my experiences and knowledge to the next generation of packaging professionals. This provides the ability to sustain my passion for a long time; a legacy." 
Polkinghorne feels rewarded. "Many years ago, I focused my career on the business side of the packaging industry. For me, the mix of a technical back ground with business responsibilities was the right combination," she says. "I had always wanted to work for an entrepreneurial company, and when offered to lead NPP's Sales and Marketing efforts, it was the right opportunity at the right time—I've prepared my whole career for this exact role. When I joined NPP in Sept 2016, I was employee #19, as of last week, we now have 42 employees—it's very exciting to be part of such a dynamic organization, and we're having a blast!
"The best part of my role is working with clients to understand their resource requirements, determining how NPP engineers can become an integral part of the clients packaging team to meet project deadlines, supplement existing staff with specific expertise, tackle remediation efforts, quickly start and scale initiatives, and basically get work done to meet the client's objectives," Polkinghorne continues. "Many clients have a specific initiative and need a dedicated person to be laser focused on completing a project—this is difficult to do with a full time employee who typically gets pulled in numerous directions." 
And "equally rewarding is identifying 'A players' who wants to be part of this unique collection of packaging engineers," she adds. "People who find a different way to work refreshing embrace the contract staffing model and see the upside associated with working in a slightly different format."   
NPP is positioned to help clients tackle challenges in packaging, labeling, regulations, and more. "For packaging, it is the constant raising of the bar by the FDA to have all the Design Control aspects of packaging design and development fully vetted to ISO 11607," says Chris Heckert, director, client solutions, labeling systems. "Not just going forward, but on all legacy packaging as well. Under resourced packaging engineering groups can barely keep up with their day to day work, let alone conducting gap analysis on their existing design verifications and process validations, and that's before any remediation efforts can start. NPP is uniquely qualified to bridge that gap."
Evolving labeling complexities is another challenge. "For those companies that have yet to move to an enterprise labeling system, it is becoming apparent that with UDI requirements, PLCM needs, and continuing complexity of M&As, it is past time to clean up your data and migrate to a Global Enterprise Labeling System," Heckert says. "What surprises companies is that successfully implementing that system can cost 3X the system cost itself, and it can take years to fully implement across all sites. Not many packaging engineers want to spend an hour working on labels, but find themselves as the SME with little or no support for labeling. NPP has a staff of labeling experts with experience implementing global labeling systems, meeting local language needs, supporting the efforts to meet UDI requirements and any other labeling project that gets in the way of an already overwrought packaging engineering group."
Future plans include adding additional services to meet client needs. When asked whether a test lab, packaging lines for line trials and R&D, or anything else would be possible, Polkinghorne says that to date the firm is concentrating efforts on contract staffing and consulting. "Although we don't currently have plans to expand into the testing or contract packaging business, we are agile and assess the viability of opportunities as they arise—we never count anything out!" she adds.
Sign up for the Packaging Digest News & Insights newsletter.
You May Also Like
---