4 ways to enhance your packaging design
4 ways to enhance your packaging design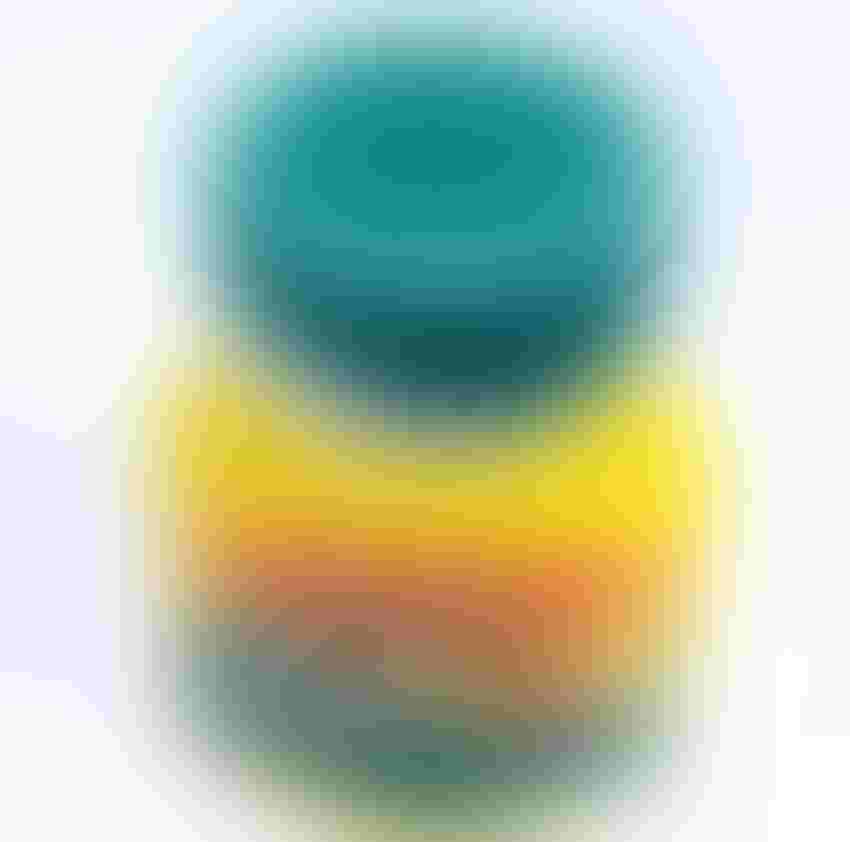 1. Create a cap that is easier to grip and open. This Bayer bottle added a thermoplastic elastomer (TPE) onto its cap to aid in "gripability."
Packaging has become far more than just a container or carrier of a product. In today's competitive marketplace, cosmetic, personal care, food and other consumer product manufacturers depend on packaging to grab shoppers' attention and differentiate their brand from others on the shelf.
But, beyond the "wow factor," modern packaging must also be functional and ergonomic, as consumers have begun to demand more from their bottles, lids, caps and closures. In fact, according to the latest market data, functionality, differentiation and visual appeal have become the top three packaging attributes brands look for in assessing performance.
These requirements are in direct response to consumer demand and the drive to meet the needs of our ever-evolving consumer culture. The following are some suggestions to enhance the customer experience:
1. Create a cap that is easier to grip and open
One way to meet the needs of those with dexterity issues is to create packaging that is easier to open by overmolding a thermoplastic elastomer (TPE) onto the cap to aid in "gripability." Over the next year in the U.S. alone, the number of consumers in the 55- to 64- and 65- to 74-year-old brackets will see the largest growth of any other segment, increasing from 47.5 million to 65.5 million. On a global scale, one out of five consumers worldwide will be over the age of 60 in the next 40 years.
This aging population is a direct driver for the need to offer packaging that is easier to open and dispense. More than half of consumers over the age of 60 report difficulties with packaging, possibly as a result of arthritis, failing eyesight and waning coordination. Manufacturers and marketers must respond by making their products more "senior friendly" to retain this crucial customer segment.
2. Design a beverage can for content preservation
A good option for content preservation is a resealable can. Modern lifestyles demand packaging that is reclosable and/or resealable to eliminate waste and preserve the contents for future use—wherever and whenever needed. A resealable can is a plus for busy parents, children and active seniors who want the convenience of finishing the contents later, while preserving freshness. TPEs adhere well to a variety of materials, supporting greater design flexibility and "seal-ability," to ensure the contents are preserved, protected and contained, even during transport in less than ideal conditions. They provide an excellent moisture barrier to protect against leaks while maintaining up to six bars of pressure for carbonate drinks.
Modern consumers are extremely busy with work and family obligations, travel and other commitments. As a result, many require packaging that can hold up to the demands of their on-the-go lifestyle. It must be durable, yet lightweight, to survive transport in a purse or backpack without leaking. Packaging must also be easy to grip, open, identify and control dispensing or portion sized.
3. Use more environmentally friendly materials
One suggestion is to replace metal springs and ball bearings with TPEs in pump dispensing mechanisms to manufacture all plastic pumps with fewer parts, resulting in cost savings and a lower carbon footprint. TPEs will not dull knives in the recycling regrinding process and are compatible with most municipal recycle streams.
Create a container whose components are compatible with the end-of-life scenario of the container, so that the entire package can be disposed of at one time. It has been proven that separation is not an effective means of disposal. If recycling is the preferred method for the container, then the components should also be recyclable in the same recycle stream.
Also, TPE liners can replace polyvinyl chloride (PVC) plastisol in aluminum caps sealed to glass bottles and vacuum metal closures sealed to glass jars in cold- and hot-fill applications. TPEs as sealants in aluminum caps, metal lug caps and press-on and twist-off lids meet stringent sterilization requirements of jam, jelly and baby food producers, and provide strong sealability to extend shelf life. TPEs offer hermetic sealing, with excellent organoleptic properties and oxygen barrier, even for hot-fill applications, like sports drinks and juices.
Consumers want packaging with minimal waste and that is easy to recycle. At the same time, they want packaging that won't cause a threat to their health—hence the move to eliminate bisphenol-A (BPA) from plastic bottles and food storage containers and find alternatives to PVC plastisols in cap liners.
4. Design with materials that support your branding efforts
You can use TPEs to embed scent into the packaging to give consumers a "preview" of the contents. This creative approach is suitable for food and cosmetic applications, such as fragrances or lotions, where consumers would want a hint of the product experience before they buy. This makes for an appealing marketing tactic that's more reasonable and less expensive than offering free samples. TPEs enable a more contemporary design to support branding efforts, including clear and custom colors with effects like pearlescent, metallic and sparkle elements, along with various opacity levels, and virtually any texture or surface feel desired.
Research shows that consumers spend on average of three seconds eyeing a product on store shelves before deciding whether to purchase, sometimes referred to as the "the moment of truth." If packaging aesthetics can influence the consumer to pick up the product, they are 80% more likely to place it in their cart than return it to the store shelf.
As consumer demands for high-performance packaging continue to change and grow, TPEs offer one of the most flexible and innovative solutions to meet evolving requirements and satisfy the needs of both consumers and brand owners.
Sharon Derbyshire has spent her career focused on the packaging industry with significant accomplishments in market research, strategic planning, new business development, project management, and technical service and development. Prior to joining PolyOne in April 2013 as packaging industry manager for PolyOne GLS Thermoplastic Elastomers, Derbyshire was an accomplished market research consultant with her own company, Contract Market Research, founded in 1998. 
Sign up for the Packaging Digest News & Insights newsletter.
You May Also Like
---