Amcor opens bottle-manufacturing operation at Gatorade plant
Amcor opens bottle-manufacturing operation at Gatorade plant
Amcor Rigi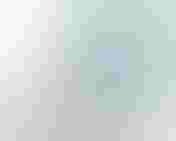 4 - rrr-amcor.jpg
d Plastics' new onsite bottle manufacturing operation at PepsiCo's Gatorade production facility is expected to produce about 650 million hot-fillable PET bottles annually.

The rigid plastic packaging producer held a ribbon-cutting ceremony Tuesday at PepsiCo's Gatorade production facility in Mountain Top, PA, which featured about 50 state and local officials. Amcor received backing and financial support from state and local agencies including approximately $100,000 in grants for site development and employee training.

Previously, the Mountain Top Gatorade facility had purchased hot-fill PET containers from merchant suppliers.
On-site bottle manufacturing is a highly efficient and sustainable business model for beverage makers, said Larry Weber, VP and general manager of Amcor North American beverage group.

Amcor currently has seven similar hot-fill facilities located at beverage filling plants throughout the U.S.
On-site manufacturing operations can help companies eliminate expenses associated with shipping, including unnecessary handling, secondary packaging, and freight costs, the company stated.

"We're excited about establishing this onsite operation because it expands our relationship with PepsiCo and gives us an opportunity to better serve a key strategic customer," Weber said.
Sign up for the Packaging Digest News & Insights newsletter.
You May Also Like
---