Anheuser-Busch InBev, Grupo Modelo to merge
Anheuser-Busch InBev, Grupo Modelo to merge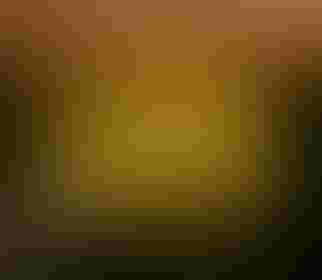 Corona Extra bottles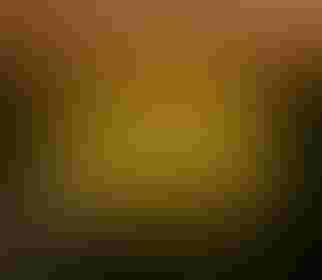 Corona Extra bottles
Anheuser-Busch InBev and Grupo Modelo, S.A.B. de C.V. today announced that they have entered into an agreement under which Anheuser-Busch InBev will acquire the remaining stake in Grupo Modelo that it does not already own for USD 9.15 per share in cash in a transaction valued at USD 20.1 billion or MXN 278.6 billion1. The combination will be completed through a series of steps that will simplify Grupo Modelo's corporate structure, followed by an all-cash tender offer by AB InBev for all outstanding Grupo Modelo shares. The tender price represents a premium of approximately 30% to the closing price of Grupo Modelo series C shares on June 22, 2012.
The agreement is a natural next step given AB InBev's existing economic stake of more than 50% in Grupo Modelo and the successful long-term partnership between the two companies. The combined company would lead the global beer industry with roughly 400 million hectoliters of beer volume annually and 2012 estimated revenues of USD 47 billion. Its operations would span 24 countries with enhanced opportunities for 150,000 employees across the globe.
"Grupo Modelo has been one of our most important partners for more than 20 years and we are very pleased to evolve our long and successful relationship into this combination," said Carlos Brito, Chief Executive Officer of Anheuser-Busch InBev. "There is tremendous opportunity from combining two leading brand portfolios and further expanding Grupo Modelo's brands worldwide through AB InBev's extensive global distribution network. Our admiration for Grupo Modelo's business and brands has only increased with time and we look forward to joining our historic and world-class breweries. We also recognize and appreciate the critical role that Grupo Modelo's shareholders and management have played in the company's longstanding success within Mexico and internationally and look forward to their continued contributions."
"We have worked together with Anheuser-Busch InBev in a productive decades-long partnership, and it is time to cement our relationship through this merger," said Carlos Fernández, Chairman and Chief Executive Officer of Grupo Modelo. "Together we will be the leading global brewer with top brands around the world and positions in some of the fastest growing countries. This is an exciting transaction that will bring our brands and proud heritage to even more consumers internationally while offering an increasing number of AB InBev's brands in Mexico. Grupo Modelo's Board believes that this combination will deliver significant benefits for all stakeholders."
Combination of Globally Recognized Brands
The combination would create a significant growth opportunity worldwide from combining two leading brand portfolios and distribution networks. It would bring together five of the top six and seven of the top ten most valuable beer brands in the world, each with distinct brand imagery and consumer positioning. The combined company would unite Grupo Modelo's number one position in the world's fourth largest profit pool with AB InBev's leading global position, further increasing AB InBev's exposure to fast-growing developing markets.
Building on its rich tradition and unique brand positioning, Corona would become a global flagship brand alongside Budweiser and join global brands Stella Artois and Beck's. There will be meaningful opportunities to grow Corona globally outside the U.S. and Mexico, given AB InBev's established platform for distribution worldwide and the resources at its disposal as the leading global brewer.
The combination would bring together significant industry expertise and complementary geographic experience. Grupo Modelo has successfully imported and distributed Budweiser and Bud Light in Mexico for more than twenty years and has a strong track record as a leader in Mexico. The company has also developed Corona into the leading import beer in 38 countries around the world and successfully markets the brand in more than 180 countries.
Grupo Modelo's Name and Headquarters in Mexico City to Remain
Grupo Modelo's name, identity, heritage and headquarters in Mexico City will be maintained, and the company will continue to have a local board. Carlos Fernández, María Asunción Aramburuzabala and Valentín Díez Morodo will continue to play an important role on Grupo Modelo's Board of Directors and AB InBev will seek the board's insights and expertise. Two Grupo Modelo board members will join AB InBev's Board of Directors, and they have committed, only upon tender of their shares, to invest USD 1.5 billion of their proceeds from the tender offer into shares of AB InBev to be delivered within five years via a deferred share instrument.
Consumers in Mexico would benefit from the increased choice offered by AB InBev's extensive portfolio. AB InBev will ensure that the integrity and quality of Grupo Modelo's brands are preserved, respecting the great traditions that AB InBev has experienced firsthand over the years.
AB InBev believes that Mexico is an attractive market in which to invest with solid macroeconomic fundamentals and a favorable demographic profile. Mexico is the second largest economy in Latin America and has one of the highest per capita GDPs within developing markets. Beer is the largest alcohol beverage subcategory in the country with 70% of value share, representing about USD 22 billion in retail sales in 2011. A growing middle class, rising urbanization rates and increased consumer spending due to higher disposable incomes are expected to drive category growth. Mexico's economy recorded 4.6% GDP growth in the first quarter of 2012, and strong performance is expected to continue in the long term, driving private consumption.
Key Transaction Terms
The existing partnership between AB InBev and Grupo Modelo, which dates back to 1993, is being enhanced through a series of transactions that will simplify and streamline the corporate structure of Grupo Modelo. As part of these transactions, Diblo, S.A. de C.V., the holding company for Grupo Modelo's operating subsidiaries, and Dirección de Fábricas (DIFA), S.A. de C.V., a leading glass bottle manufacturer in Mexico with output largely dedicated to Grupo Modelo, will merge into parent Grupo Modelo for newly issued Grupo Modelo shares.
Immediately after the mergers of Diblo and DIFA, AB InBev will commence an all-cash tender offer for all of the outstanding shares of Grupo Modelo that it will not own at that time for a total consideration of USD 20.1 billion or USD 9.15 per share. Both companies' Boards of Directors have approved the transaction.
The tender price of USD 9.15 per share represents a premium of approximately 30%2 to MXN 97.95, the closing price of Grupo Modelo series C shares on June 22, 2012. The total enterprise value is estimated to be approximately USD 32.2 billion, composed of the consideration in the tender offer, the value of AB InBev's existing stakes in Grupo Modelo and Diblo as well as cash balances and minority interests. (Note: Please visit www.globalbeerleader.com for a detailed analysis of EBITDA multiple calculations for this transaction.)
AB InBev has fully committed financing for the purchase of Grupo Modelo's outstanding shares. The company has added USD 14 billion of additional bank facilities to existing liquidity through a new facility agreement which provides for an USD 8 billion three-year term facility and a USD 6 billion term facility with a maximum maturity of two years from the funding date. AB InBev now has total liquidity, between cash and long-term committed facilities, in excess of USD 24 billion. AB InBev expects to be below its targeted net debt to normalized EBITDA ratio of 2.0x during the course of 2014.
Crown Imports LLC to Remain U.S. Importer
In a related transaction announced today, Grupo Modelo will sell its existing 50% stake in Crown Imports, the joint venture that imports and markets Grupo Modelo's brands in the U.S., to Constellation Brands for USD 1.85 billion, giving Constellation Brands 100% ownership and control. As a result, Grupo Modelo's brands will continue to be imported, marketed and distributed independently in the U.S. through Crown Imports on similar economic terms it receives today, while AB InBev will ensure the continuity of supply, quality of products and ability to introduce innovations. Crown Imports will continue to manage all aspects of the business, including making marketing, distribution and pricing decisions.
Combination Offers Significant Synergies and Opportunities for Sharing Best Practices
The companies believe that the synergy potential from the combination would include the expansion of Corona, economies of scale through combined purchasing opportunities, and the sharing of best practices around the world. In addition, AB InBev has a strong track record of successfully completing combinations, integrating businesses and delivering on its financial commitments. The combination is expected to yield annual synergies of at least USD 600 million.
Both companies are leaders in corporate citizenship with a strong commitment to giving back to the communities in which they operate. Together, the combined company would work to mutually enhance their corporate responsibility initiatives for their employees, the environment and consumers. For example, Grupo Modelo's water usage at its breweries is best in class, and AB InBev intends to share these practices across its operations to continue to improve water management at its breweries around the world.
AB InBev looks to learn from the state-of-the-art technology used in Grupo Modelo's newest breweries, which are among the most modern and efficient worldwide.
Grupo Modelo's employees would also benefit from global career development opportunities as well as contribute their skills and experience to the combined organization's continued growth.
The transaction is subject to regulatory approvals in the U.S., Mexico and other countries, the approval of the shareholders of Grupo Modelo in a general meeting and other customary closing conditions. The companies will work proactively with regulators to move through the review process efficiently. It is expected to close during the first quarter of 2013.
Source: Anheuser Busch InBev
.
Sign up for the Packaging Digest News & Insights newsletter.
You May Also Like
---