Are you ready for EastPack and MD&M East?
Are you ready for EastPack and MD&M East?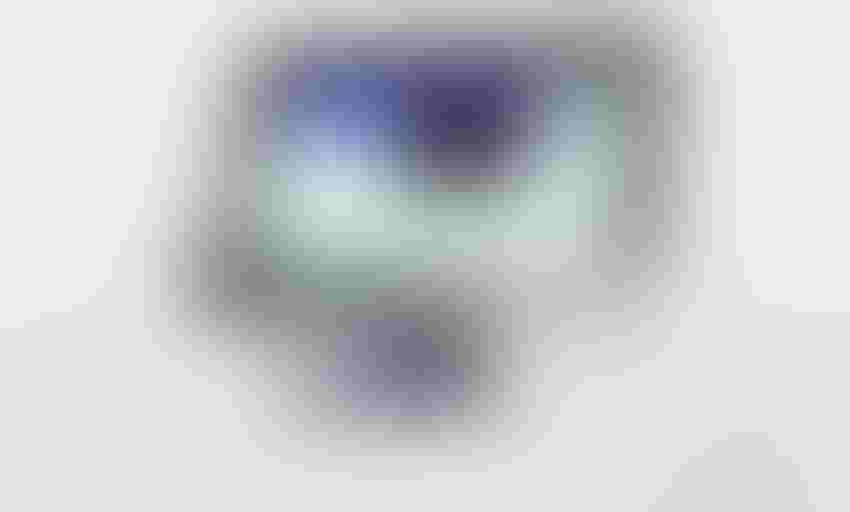 2016 Medical Design Excellence Awards Finalist BD Intelliport Medication Management System
Packaging professionals will find plenty of ideas and inspiration at the upcoming EastPack and Medical Design & Manufacturing East shows held June 14-16 at the Jacob K. Javits Center in New York City. These shows are co-located with events such as Automation Technology East, Design & Manufacturing Atlantic, Plastec East, Quality Expo, and HBA Global, giving attendees access to the latest in advanced manufacturing in one location. Visit www.eastpackshow.com or www.mdmeast.com and use promo code NY16PMPN to register to get your free expo pass.
With that code you'll also get 20% off the co-located Pharmaceutical & Medical Packaging conference on June 16th, a full day of presentations and panel discussions covering the latest in standards and regulations as well as emerging drug-delivery technologies. Please see the conference lineup below or click here.
Winners of the 2016 Medical Design Excellence Awards will be announced during a ceremony June 14 at 4:30 p.m. Winners will be recognized in 10 different product categories, including Drug-Delivery Devices and Combination Products and Over-the-Counter and Self Care Products. Click here to read about the BD Intelliport Medication Management System (shown above) as well as other finalists.
There will be several on-floor education and networking opportunities, such as Collaboration Corner for roundtable discussions (including one on packaging at 3:00 pm June 14) and presentations at Center Stage and Tech Theater. 
And don't miss Bella the Bride! To educate attendees on healthcare packaging sustainability, Beacon Converters has commissioned the creation of a wedding gown for "Bella" made of discarded Tyvek. The dress, made by sustainable fashion artist Nancy Judd (known for the Recycle Runway Collection), will be showcased June 14-15 in the Crystal Palace of the Jacob Javits Convention Center. 
Pharmaceutical & Medical Packaging conference
Thursday, June 16 
"Ensuring Patient Safety & Product Efficacy through Successful Packaging" 
9:55 a.m. Opening Remarks: Chairperson: Daphne Allen, Executive Editor, PMP News 
10:00 – 10:30 a.m.
Successfully Preparing for the New Electronic Drug Master File System (click here to learn more about this issue)
Understanding the system and identifying potential risks to drug product applications and citations.

The questions that drug product manufacturers, who reference Type III DMFs in their registrations, should be asking their suppliers regarding their state-of-compliance readiness by the 2017 deadline.

The new challenges faced by suppliers and how pharmaceutical companies can help.
Speakers: 
Dwain L. Sparks, Strategic Advisor & Expert Consultant, YourEncore (Eli Lilly & Company Retiree) 
Peter J. Schmitt, Managing Director, Montesino Associates
Frank Bieganousky, Managing Director, Montesino Associates
10:30 – 11:00 a.m.
Materials Qualification & Performance: How Will Changes to USP Chapters Impact Packaging Professionals & Drug-Delivery Device Design?
USP Chapter Containers-Plastics will be final this spring, so we've invited Desmond G. Hunt, PhD, USP's Senior Scientific Liaison, to explain the revisions' impact and other changes coming to packaging chapters. In this session, learn:• The history of Containers—Plastic and rationale for revising.• The focus of , the testing the materials of construction and , the testing of  drug products in their final packaging system.• Testing requirements outlined in the chapters and the impact on "low-risk" and "high-risk" dosage forms.• Applicability of the chapter to current products, products in development, and situations in-between.• Impact of revisions to Biological Reactivity, In Vitro and Biological Reactivity, In Vivo.• Plans for developing a new packaging chapter that will focus on packaging systems and components made of metal.• Direction of a new Expert Panel that will further modernize Elastomeric Closures.Speaker:Desmond G. Hunt, PhD, Senior Scientific Liaison, U.S. Pharmacopeial Convention (USP) 11:00 – 11:45 a.m.Panel Discussion: Putting the Changing USP Packaging Chapters to WorkModerator: Dwain L. Sparks, Strategic Advisor & Expert Consultant, YourEncore (Eli Lilly & Company Retiree) Panelists:Desmond G. Hunt, PhD, Senior Scientific Liaison, U.S. Pharmacopeial Convention (USP)Dan Malinowski, Senior Director of Package Technology & Innovation, PfizerBrandon Zurawlow, Associate Director, Container Qualification & Container Closure Integrity TestingThe group will discuss:• New regulatory requirements, ensuring patient safety, and the need to improve user experience.• Retrospective application of new regulations to legacy products.• The increasing replacement of glass with plastics in many packaging systems and USP directives surrounding those changes for drug/material interactions.• Extractables and leachables chapter.11:45 a.m. – 1:15 p.m. Lunch1:15 – 1:45 p.m.Drug Dosing Safety, Part 1: The Case for Safety Innovations and Standardized Dosing in mL: The Implications for Packaging & Labeling (click here to learn more about this issue)The Centers for Disease Control and Prevention (CDC) launched an initiative to reduce liquid over-the-counter drug overdosing, primarily that involving children. Several major drug companies have voluntarily supported the effort, called PROTECT. The program has resulted in specific packaging changes, and this session will examine:• Mitigating the problem of liquid medication overdosing.• Transitioning to standardized dosing in milliliters and the necessary changes for packaging and labeling.• What future action is needed for solid doses, prescription drugs, and drugs for adults?• The impact of PROTECT initiative accomplishments on industry and customers.Speaker:Dan Budnitz, MD, Director of Medication Safety Program - Healthcare Quality Promotion, Centers for Disease Control and Prevention1:45– 2:45 p.m.Panel Discussion: Drug Dosing Safety, Part 2: New Child Safety Packaging Features for OTC Packages with Potential Applications for Other ProductsModerator: Daphne Allen, PMP NewsPanelists:Dan Budnitz, MD, Director of Medication Safety Program-Healthcare Quality Promotion, CDCMike Reiter, Associate Director of Packaging Engineering, Perrigo Co.Elizabeth Quaal Hines, MD, Clinical Fellow, Medical Toxicology, Department of Emergency Medicine, New York University & Bellevue Hospital, New York City Poison Control Center Russ Granato, Regulatory & Quality Lab Manager, Comar2:45 – 3:00 p.m. Break Emerging Technologies3:00 – 3:15 p.m.Case Study: Developing Sensor Technology to Enable Patient EngagementSpeaker: Eric Dessertenne, Head of Business Development & Commercial Operations, Biocorp.3:15 – 3:30 p.m.Case Study: Field Notes from Expeditions in Printed Electronics & Wireless Tagging for PackagingSpeaker: Patty Britton, Vice President of Sales & Business Development, North America, Thin Film Electronics.3:30 – 3:45 p.m.Presentation: Developing Effective Drug/Device InnovationsSpeaker: Alfredo Paredes, marketing manager for Balda C. Brewer 3:45 – 4:30 p.m.Panel Discussion:Macro Trends in Digital Technology + Human Factors: Combining Sensors, Apps & Behavioral Science to Design for Emerging Markets• Examples of digital technology that promote regimen adherence.• Applying electronic sensors to packaging to indicate package status, i.e., opened, unopened, refill, etc.• Advancing packaging data delivery as a clinical decision support tool, including app alerts for physicians, patient monitoring for caregivers, and push notifications for patients. • Exploring global macro trends that are expected to impact the pharmaceutical and medical packaging industries over the next five years, such as the ageing population, increasing comorbidity, urbanization, pollution, and more• The role user-centered design and human factors play in understanding new challenges, markets, and technologyModerator: Daphne Allen, PMP NewsPanelists:Eric Dessertenne, BiocorpPatty Britton, Thin Film ElectronicsChristoph Klaus, Balda's CEO, Balda C. BrewerBakul Patel, Associate Director for Digital Health, Center for Devices & Radiological Health, FDA Click here to register today! 
Sign up for the Packaging Digest News & Insights newsletter.
You May Also Like
---