Big G cereals get radical with limited-edition retro packaging
Big G cereals get radical with limited-edition retro packaging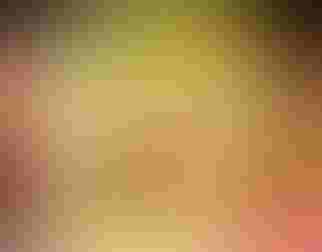 Big G retro pkg
It's time to bust out those sweat bands, leg warmers and neon accessories, and head to your local Target, as Big G cereals are bringing back their "Retro" themed packaging for the fifth time, 80's style. Starting Feb. 7, 2012, through mid-March, while supplies last, these limited-edition Big G cereal boxes are sure to turn heads down Target's cereal aisle with their totally radical retro look.
"With the comeback of classic movies, late night TV shows, and neon colors on the runway, this year's decision to highlight the 80's was simple—it's on trend," says Tara Johnson, integrated marketing communications manager at General Mills. "Partnering with Atari made the opportunity even more exciting as they celebrate their 40th Anniversary milestone. It doesn't get more iconic than retro Atari games!"
Consumers are drawn to nostalgia, and that's exactly what Big G is bringing to the table this year with graphics from Atari classics like Asteroids, Centipede and Missile Command featured on the back of each participating cereal.
Navigate your way through breakfast with Big G cereals and the Asteroids maze, finding the clone and testing your knowledge with Atari trivia. Once packages hit Target stores, consumers can also check out www.grocerysavvy.com to further test their skills at Centipede and to enter in a sweepstakes for a chance to win Target gift cards and Atari merchandise.
In addition to conjuring fun childhood memories through the Retro program, Big G is also making it easy for families to get whole grain. Big G cereals, the ones with the white check, contain at least 9 grams of whole grain, with at least 48 grams of whole grain recommended daily. Cereal is already one of the healthiest breakfast choices you can make and the entire Big G cereal line is made with whole grain.
Big G cereals participating in 80s-themed retro packaging at Target include:
Cinnamon Toast Crunch (17 oz.)
Cheerios (18 oz.)
Lucky Charms (16 oz.)
Cocoa Puffs (16.5 oz.)
Honey Nut Cheerios (17 oz.) 
The limited-edition cereal boxes are available exclusively in Target stores nationwide. For more information on Big G cereals visit www.GrowUpStrong.com or www.WholeGrainNation.com.
Source: General Mills

.
Sign up for the Packaging Digest News & Insights newsletter.
You May Also Like
---