Chicken breast singles debut in convenient vacuum packs
Chicken breast singles debut in convenient vacuum packs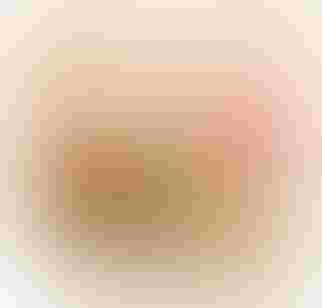 Chicken breast singles debut in convenient vacuum packs
Gold'n Plump Poultry, the Midwest's largest fully integrated chicken producer, announced a new line-up for fresh boneless, skinless breast lovers. Using feedback from a panel of consumers who said they were looking for both packaging convenience and unique flavors, Gold'n Plump's new Seasoned Boneless Skinless Breasts come individually wrapped and vacuum-sealed in an outer bag. The outer bags are designed to sit upright in the fresh meat case.
With changes to previous flavor formulations, the company's new flavors feature a longtime favorite, Lemon Pepper and three new varieties: Original, Butter & Herb and Tomato Basil. The products are made with natural ingredients, and contain no preservatives or phosphates. Each 24-oz package contains four, six-oz breast fillets. The company suggests a retail price of $7.99 per unit, and all products are expected to begin shipping nationally, early May of 2011.
"In addition to helping us select specific flavor profiles, consumers helped us develop a convenient package design. They definitely played a big part in our decisions," says Terra Nothagel, product manager for Gold'n Plump. "Consumers said they liked individually wrapped pieces, because it gave them the option of using only what's needed and made storage easier in the refrigerator or freezer. They also told us they'd be more likely to purchase individually wrapped fillets versus standard packaging."
According to Nothnagel, the consumer isn't the only one who will appreciate the new package design. Engineered to sit upright and take up minimal, precious shelf space, the packages will add "merchandising 'wow' and strong appetite appeal to the fresh meat case," she says. That's because each package features full-color, plated dishes on the front, supported by coordinating recipes on the back. "It creates a beautiful, finished look that we think will engage consumers looking for a delicious, wholesome meal, without all the fuss," says Nothnagel.
Nothnagel explains that it was also important to use "only natural ingredients that the family cook would feel good about serving his or her family." The company answered the growing consumer demand for healthier, value-added products by eliminating preservatives and phosphates in the new fresh breast products. "Consumers continue to look for simple, convenient and good tasting chicken products, and that's what our new Seasoned Boneless Skinless Chicken Breasts provide," Nothnagel adds.
Consistent with what's become a hallmark of Gold'n Plump products, the new Pre-Seasoned Boneless Skinless Chicken Breasts packages are fixed-weight scannable for merchandising and promotion ease. The company also plans to support interested retailers with in-store demonstrations and point of sale (POS) materials such as shelf-talkers. Limited free standing inserts (FSI's) in select newspapers are planned for early summer with summer events, promotions, and coupons to follow.
Source: Gold'n Plump Poultry

.
Sign up for the Packaging Digest News & Insights newsletter.
You May Also Like
---