Coke changes iconic red can to white to support polar bears
Coke changes iconic red can to white to support polar bears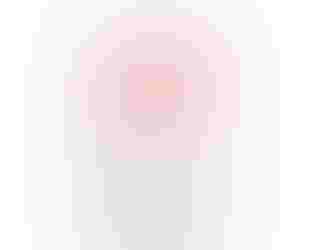 Coke all-white polar bear can
Coca-Cola and World Wildlife Fund (WWF) are joining forces in a new campaign to help protect the polar bear's Arctic home. For the first time, Coca-Cola is turning its iconic red cans white in celebration of the polar bear and committing up to $3 million to WWF's polar bear conservation efforts. The company is also asking fans in the U.S. to join the "Arctic Home" campaign by texting donations. 

"We want to help the polar bear—a beloved Coca-Cola icon since 1922—by helping conserve its Arctic habitat," said Muhtar Kent, Chairman and CEO of The Coca-Cola Company. "That's why we're using one of our greatest assets—our flagship brand, Coca-Cola—to raise awareness for this important cause. And by partnering with WWF, we can truly make a positive difference for these majestic animals." 

White packaging encourages $1 text donation to WWF
This holiday season, more than 1.4 billion white Coke cans will help raise awareness and funds to protect the polar bear's home. White bottle caps also will be on bottles of Coke, Diet Coke, Coke Zero, Sprite, Nestea, Minute Maid and more. Coca-Cola has never before changed the color of the red can to support a cause. 

Beginning Nov. 1, 2011, the familiar red can background will be replaced with an all-white panorama, highlighted by the iconic Coca-Cola script printed in red. The eye-catching cans will feature the image of a mother bear and her two cubs making their way across the Arctic. White packaging will be on store shelves through February 2012. 

Coca-Cola is making an initial donation of $2 million to WWF and inviting others to join the effort. Anyone who wants to help the polar bears can text the package code to 357357 to donate $1 to WWF. They also can donate online at ArcticHome.com, starting Nov. 1, 2011. Coca-Cola will match all donations made with a package code by March 15, 2012, up to a total of $1 million.

"Arctic Home" funds to support WWF's polar bear conservation efforts
Funds raised will go toward WWF's conservation efforts to protect polar bear habitats—for their survival today and in the future. 

"Polar bears inspire the imagination. They're massive, powerful, beautiful and they live nowhere else except the Arctic. Their lives are intimately bound up with sea ice, which is now melting at an alarming rate," says Carter Roberts, president/CEO of World Wildlife Fund. "By working with Coca-Cola, we can raise the profile of polar bears and what they're facing, and most importantly, engage people to work with us, to help protect their home." 

WWF has a vision to help protect the polar bear's Arctic home. This includes working with local residents to manage an area high in the Arctic where the summer sea ice will likely persist the longest. This area—potentially covering 500,000 square miles—could provide a home for the polar bear while protecting the cultural and economic needs of local people. 

Coca-Cola ads with Arctic IMAX film footage inspire action
Coca-Cola and WWF also have partnered with Academy Award nominated filmmakers MacGillivray Freeman Films, which is working with Warner Bros. Pictures and IMAX Corporation to co-produce the new IMAX film To The Arctic 3D, scheduled for release in 2012. Coca-Cola's "Arctic Home" television commercials and content on the website, ArcticHome.com, feature sneak preview footage from the film. 

Producer Shaun MacGillivray said the film brings the polar bear story to life: "Filming To The Arctic 3D was an extraordinary journey. It makes perfect sense for our footage to be a part of 'Arctic Home,' inspiring action to protect the bears."

On ArcticHome.com, visitors can explore, experience and learn about the polar bear and its Arctic habitat. They can conduct live video chats with WWF scientists, track virtual polar bear sightings and make donations. Supporters of "Arctic Home" also can help spread the word to their friends and families by sharing content using the hashtag #ArcticHome.

"Arctic Home" extends Coca-Cola's support of WWF's polar bear conservation efforts and builds upon the organizations' global partnership focused on freshwater conservation. Together, Coca-Cola and WWF are working to conserve freshwater resources around the world, use water more efficiently and hold down carbon emissions in Coca-Cola's manufacturing operations. Additionally, they are working to promote sustainable agriculture in the company's supply chain. By combining strengths and resources, Coca-Cola and WWF are able to go beyond what each organization could achieve on its own.

"Arctic Home" is another expression of Coca-Cola's Live Positively philosophy, to make a positive difference in the world through sustainable business practices.

For more information about "Arctic Home," visit ArcticHome.com.
Source: The Coca-Cola Co.
.
Sign up for the Packaging Digest News & Insights newsletter.
You May Also Like
---